Dog confirmed as being 'much more popular' than owners
Genuine Satire News!
A particularly friendly and excitable dog is far and away the most popular member of a North Yorkshire family, according to sources close to the dog and its owners.
Shep, a three-year-old labrador cross thing, is regularly greeted warmly and talked of fondly throughout his home village, while owners Barry and Sophie claim they 'may as well be bloody invisible' should they bump into other walkers when out exercising their hound.
"It is a bit odd when nearly everyone we meet knows Shep by name and can seemingly have a lengthy conversation with him, while our existence is barely acknowledged," moaned Barry in a candid interview.
"Actually, I tell a lie – sometimes they'll ask Sophie or me if his paw is still sore or if he's finally destroyed the squeaky toy he got for his birthday.
"And all the while Shep plays up to it… Cocking his head adorably while they talk with him, rolling over for a tummy tickle… The gallery-playing little git."
Reporters also managed to get Sophie's take on the news.
"Well, Barry is a miserable old bastard, but he does have a point. Everyone seems delighted to see Shep while we get a perfunctory 'Hello' if we're lucky.
"We went out walking in full bondage gear to try and steal Shep's glory one time, but everyone was more interested in congratulating him on carrying around a big stick."
When asked if he had any words for his fans, Shep looked up from chewing his stick before wagging his tail excitedly and returning to chewing with even more determination, drawing a series of 'Aaahhhhhs' from his ever-adoring public.
This satire article was first published over at NewsThump. Reproduced with kind permission.
Along with a clutch of suchlike satire articles I submitted to Vocal recently, this was rejected for publication because the wordcount was way below the required 600. My mistake! Rather than let my piece wash away like water down a drain I thought I'd add a bit of background to each piece and what I think about the article and its subject matter the now.
DOGS. YES. Everyone - well nearly everyone - loves dogs. My dog is called Dave and he is 15 but acts like he's 3. A bit like me, except I am greatly older than Dave (although not in doggy years). All the things in the article - strangers ignoring me and going straight in for a ruffle of Dave's ears or a scratch of his muzzle, while talking to him in a cootchy-coo style language more in keeping with CBeebies than that of a middle-aged man who has just chanced upon a dog he sort of knows (and me, who is apparently invisible.
A dog called Dave.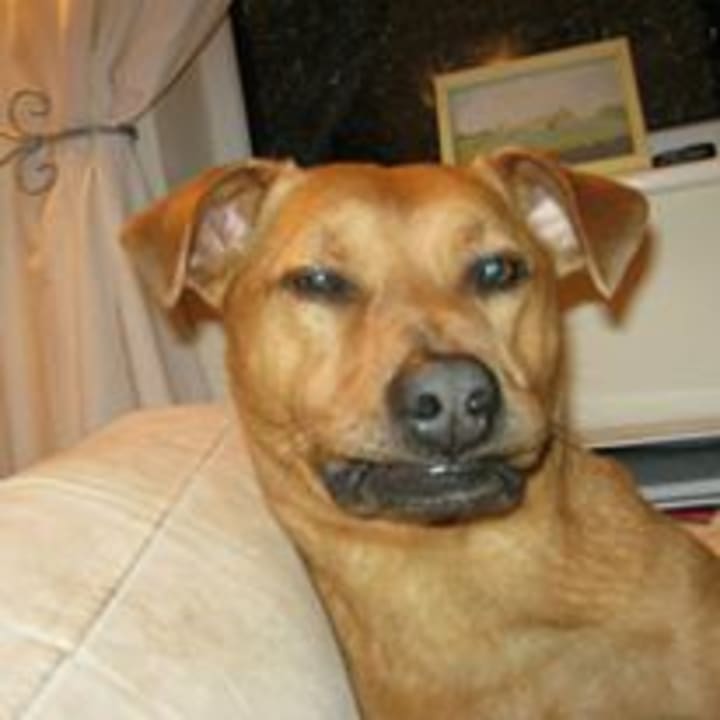 Like many of us, dogs are interested in food, play, mock-violence, occasional actual violence, faeces, rigorous lovemaking. I believe that playing and comedy are bedfellows. Dogs and humans are often literal bedfellows, with a dog's body mass - duvet ratio several factors greater than that of human - duvet. I can't remember how to express this as a scientific calculation but I'm sure it's got plenty of brackets in.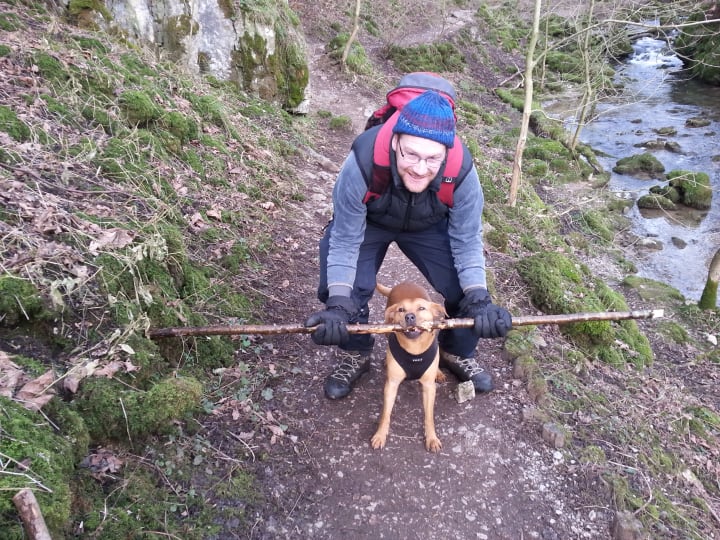 Dave has climbed all three of the Yorkshire three peaks (Whernside, Pen-Y-Ghent, Ingleborough) - and probably scampered up each one three times in the time it took me and my pals to struggle up once. Nowadays, sadly, Dave needs to be carried upstairs to go to bed. I just wish I could carry him up with me when I take my final sleep.
JS Harding is a novelist and humour writer who has written for BBC Comedy and NewsThump. His psychological thriller, Under Rand Farm, written under the pen name LJ Denholm is available via Amazon, while his forthcoming humour novel, The Good Dr Grevaday? is slated for release in early 2022.
satire
About the author
Novelist (writing as LJ Denholm) - Under Rand Farm - available in paperback via Amazon and *FREE* via Kindle Unlimited!
Short story writer - Mr. Threadbare, Farmer Young et al
Humour writer - NewsThump, BBC Comedy.
Kids' writer - TBC!
Reader insights
Be the first to share your insights about this piece.
Add your insights