Animal Behaviorist Slams Paid "Celebrity" PETA Spokesperson For False Anti-Zoo Claims
When an entertainer made a video campaign in an attempt to "convince" viewers to not patronize SeaWorld and other zoological facilities that house cetaceans, an Oklahoma-based marine mammal behavior specialist fights back.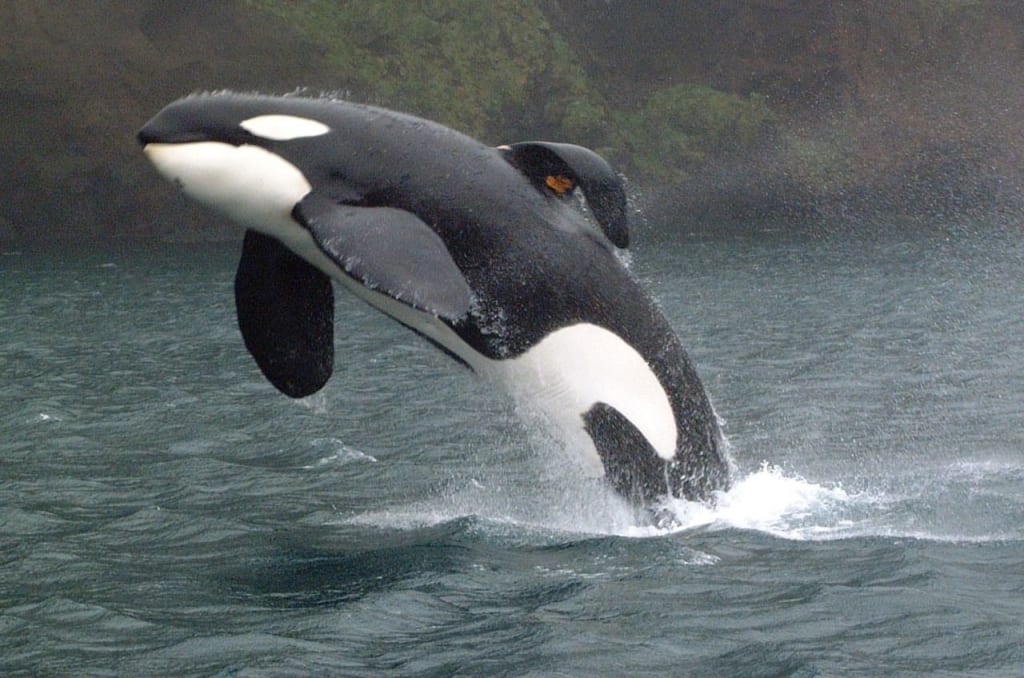 Although animal rights activists continue to claim the release of Free Willy's Keiko was "successful", it was an actual failure with Keiko choosing a life with humans off of Norway in 2002 where he died a year later.
When it comes to how celebrities influence how the general public thinks, feels, and live out their lives, there is no arguing that they do manage to show it all off through social media platforms that focus on anything that has nothing to do with the glitz and glamor like it once was in the 50s and 60s. No, instead, it is a lot more focus on political, social, and even environmental-related causes or whatever may make them look more like international humanitarian workers and less like glamorous stars of film and television.
For many charity-based organizations, the use of a celebrity as a spokesperson to get the word out about their causes is not only a powerful tool when it comes to influencing the public to take action, but it is also a profitable tactic when it comes to seeking hard-earned donations that may never possibly be used for the causes they claim to be championing for.
So, on September 28, 2019, actor, TV personality, and paid PETA spokesperson Eric Balfour, made an anti-zoo video that attempted to convince viewers to not visit SeaWorld. In the video, which he made with the notorious animal-rights extremist group PETA, Balfour made all sorts of false claims about how killer whales are cared for at SeaWorld, all of which has since been debunked by fellow zoo professionals with expertise in marine mammal husbandry and care, and even went as far by claiming that dolphins were used as "surfboards." So, when Jason Bruck, an animal behavior specialist who is based in Oklahoma saw Balfour's video, he decided to call him out over his lack of credentials.
In a statement that was posted on his Facebook page, Bruck stated that there are experts who put a lot of focus on the welfare of animals in zoos and aquariums who specialize in finding different ways to help improve the lives of animals living in human care with many of them being required to go to school for a very long time in order to serve as consults to zoological facilities. As a zoo professional myself, believe me, learning what it takes to care for animals in zoos and aquariums, and finding effective resources to help with educational programs is not something you don't learn on the set of a Hollywood film. It takes years of hard work, dedication, gaining knowledge, and understanding.
Bruck called Balfour's statement an "insult" to the expertise of both real scientists and zoo professionals who often get overlooked by celebrities and porn stars who use their fame to help these animal-rights extremists groups with little, to no expertise in animal care, or science seek out donations for causes that may never get realize while the whoever is sitting on the board of these radical groups might spend the money on anything that may have more to do living the life of The Real Housewives of Beverly Hills than saving animals in trouble. It's just horrifying in that way to even think about it in the first place.
Also, in a more powerful statement when it came to his criticism of Balfour's PETA video, Bruck pointed out the case of Keiko, the killer whale who starred in the 1993 film Free Willy. It took $23 million dollars to get him released back into the waters off of Iceland where he was collected as a young calf. Yet, this release is not considered to be successful, due to the fact that Keiko never fully reintegrated into a wild pod with all interactions between him and every wild pod he encountered often ended with the animals getting too aggressive towards him. From there, Keiko who was still dependent on humans for survival swam to the coast of Norway where he allowed kids to swim with him, and even ride on his back for fun. He died of pneumonia in 2003. If Balfour read up about Keiko and how his release was a failure, he would probably understand that releasing an animal who has spent more than seven years in the care of man would be nothing more than just a death sentence to that animal.
The message that Bruck is sending both viewers of Balfour's video and potential patrons of both zoos and aquariums is that when it comes to animal welfare, it is better off the give the microphone to the professionals who have spent years learning in school on how to care for animals and to serve as assess to the well-being of all animals who reside in a zoological facility. Eric Balfour, on the other hand, has no expertise in animal welfare and neither does PETA.
About the Creator
Zoo and Aquarium Professional, Educator, Cosplayer, Writer and B.A. in Psychology whose got a lot to share when it comes to animals, zoos, aquariums, conservation, and more.
Instagram: @jennacostadeedy
Reader insights
Be the first to share your insights about this piece.
Add your insights