A Dog To Make Me Live
My furry love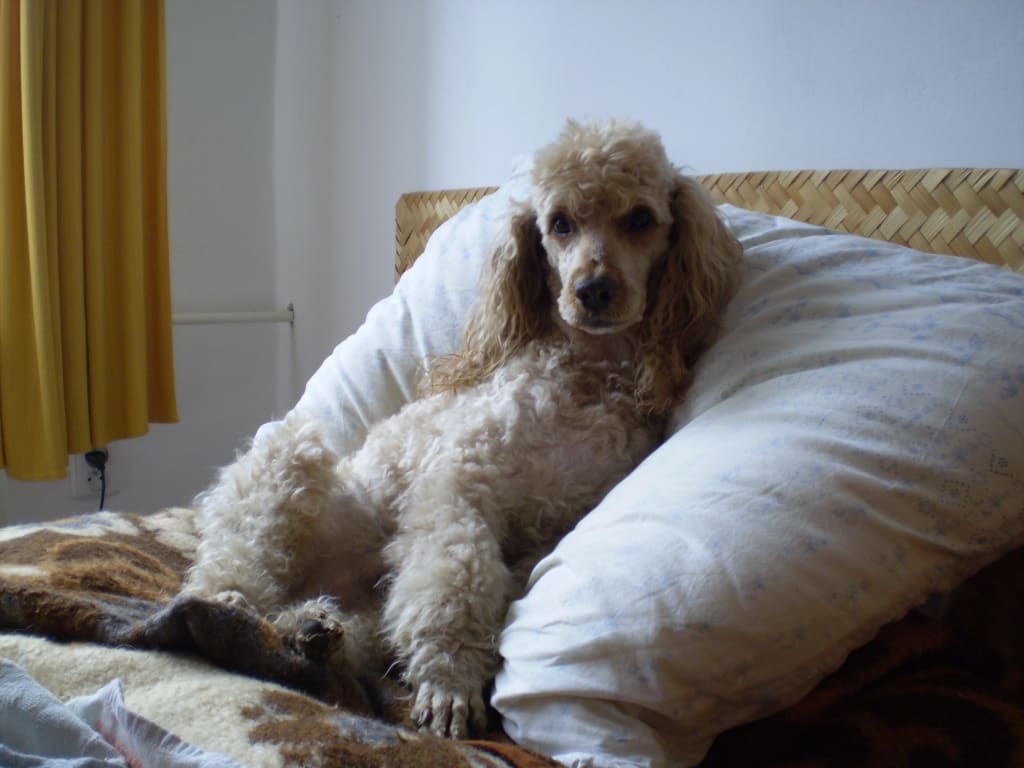 Photo by author
As I was walking the fine line between life and death, the doctor told my parents that they should get me a dog. A dog, someone to take care of. Someone to consider besides my own problems. Someone to be here for. A reason to choose life.
Little did they know that I had already contemplated both options and decided that staying alive is the preferable one. But getting a dog was a dream come true for me.
As far as I can remember, I always wanted a dog. A big dog. A German Shepherd. I imagined that he would guard me as I walk through the night, that I wouldn't need to fear anything ever again. But suddenly here I was, and in my arms nestled a small puppy of a poodle. My mum said that we are only going to look. But give a little girl a perfect ball of golden fur, and you can be sure she will never give it back. "Baby! He is my baby!" I exclaimed. And as expected, we carried him home.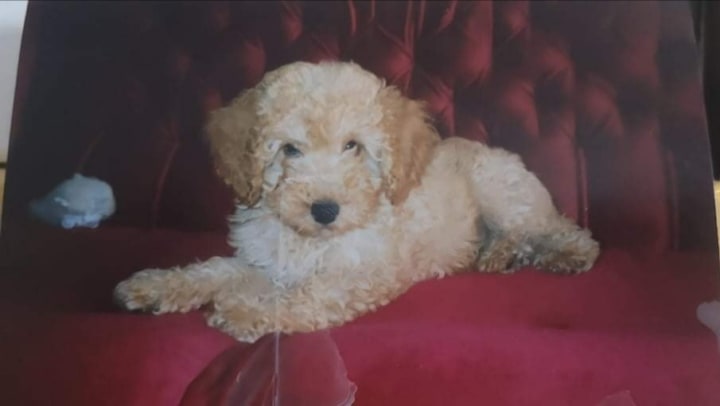 My mum never wanted to have a dog. She was scared of them. She changed her mind only because of the fear for my life. I never realized it then, but it was pretty brave of her.
I was trying to be brave too. I had to heal my body devastated by mental anorexia. And most importantly, I had to heal my mind too.
It wasn't easy. I felt like a puzzle, pieces scattered, broken, and hidden. I was confused by the fact of my existence. I didn't want to die, but I also didn't know how to live. I had to relearn it, step by step, with no map to guide me.
And to this state of affairs suddenly came a very demanding dog baby. What would have been perfect at any other time of my life was now a disaster.
"I have a puppy," I wailed on the phone to my therapist.
"Congratulations!" she replied. But she misunderstood. I didn't want congratulations. I wanted support. Advice. Help. I was exhausted. I didn't know what to do with him. I didn't know what to do with myself to begin with. But I loved him, I loved him so very much, and so we both pulled through.
Fast forward some years later. My dog is my most loyal companion. He accompanies me as I jog in the forest. He is part of our every childhood play and adventure. And also mischief. He goes swimming with us in the nearby pond when we jump in fully clothed, just because we felt like it. He tries to climb trees with us. He travels with us abroad to visit our grandparents. Everyone laments how much work he is, and secretly dotes on him.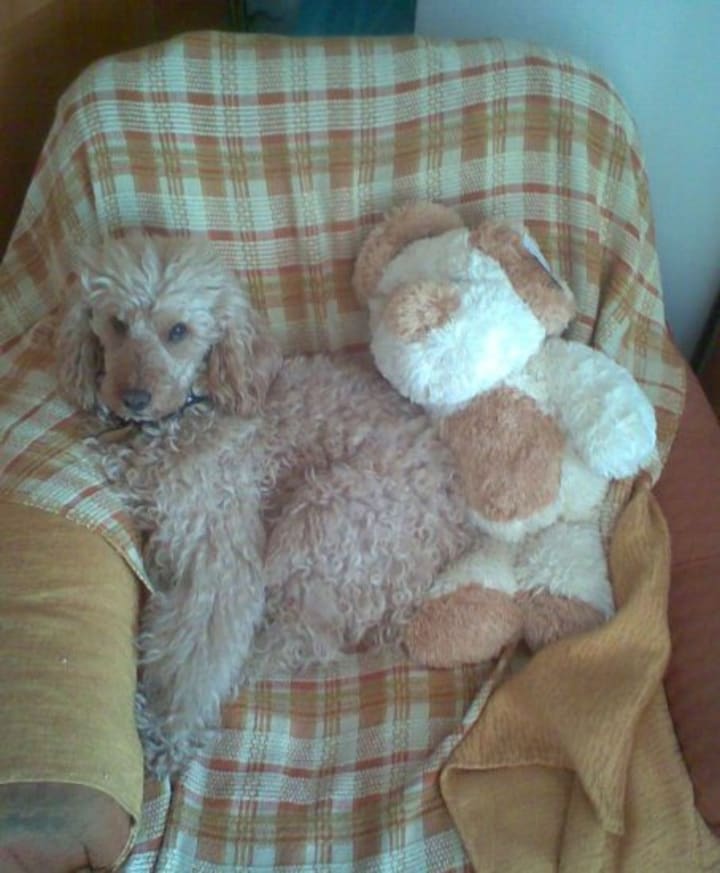 Then I go to college. It's in another town and I have to leave him behind. But I come back on weekends, and every summer he goes to work with me. I'm writing a thesis that requires a lot of terrain research. I study vegetation ecology and I have to spend countless hours on the dumps of Kladno coal mines, bent over this or that flower. But he is good company. During those long days, I often feel lost. But his presence is making it better, slightly more bearable. He is not a German Shepherd, but I wouldn't exchange him for one, not in a million years.
I'm not a very good student. I still haven't put together the puzzle that is my mind. Every day I find new pieces, but it seems to be never enough. Not enough to feel whole. Not enough to keep pace with my peers. I struggle. I don't know how to love myself, but I know he loves me, with that innocent, unconditional love that only a dog can give. It helps.
He is with me until the end. The last flower is categorized, the last words written. And then, one day, it's time to say goodbye. It came too early. It always comes too early. But I hold his head as I whisper to his ear that I love him, I will forever love him, I will never forget him. I watch the light in his eyes go out and I know that there will never be anyone like him.
He was so much to me. A friend, a companion, somebody to take care of, somebody to love. Somebody that loved me, no matter how much of a mess I was.
He was brought to me as a reason to live. I briefly contemplated if I will go on living from now on, but I know he would want me to. And I don't want to go. Not just yet. There is so much to see, experience, do. There are so many stories to be told. And one of them will begin like this: "I held a small, precious ball of fur in my arms for the very first time and I instantly knew I will love her so much…"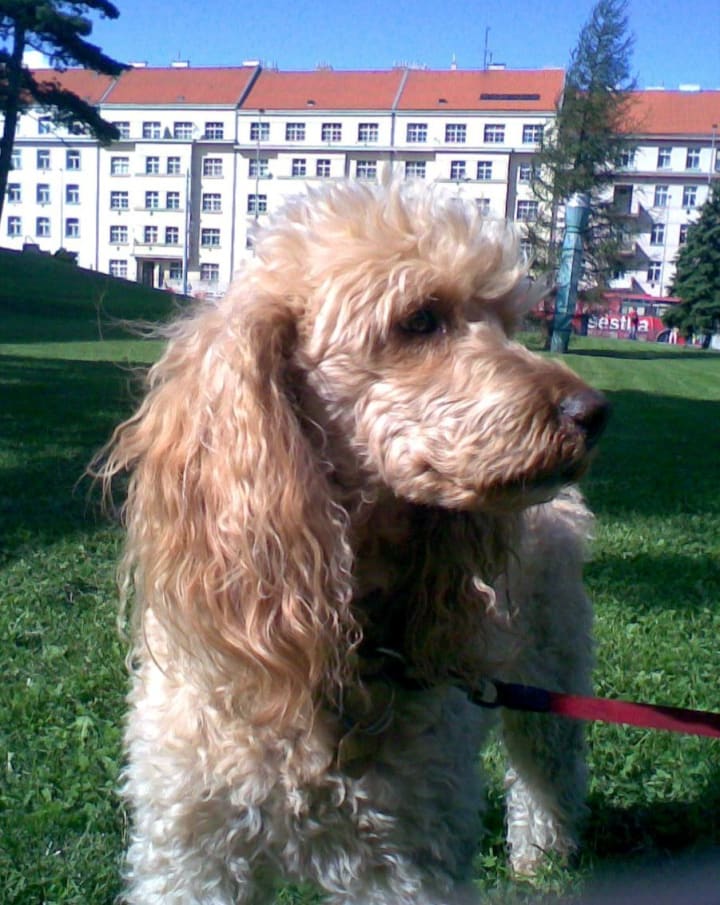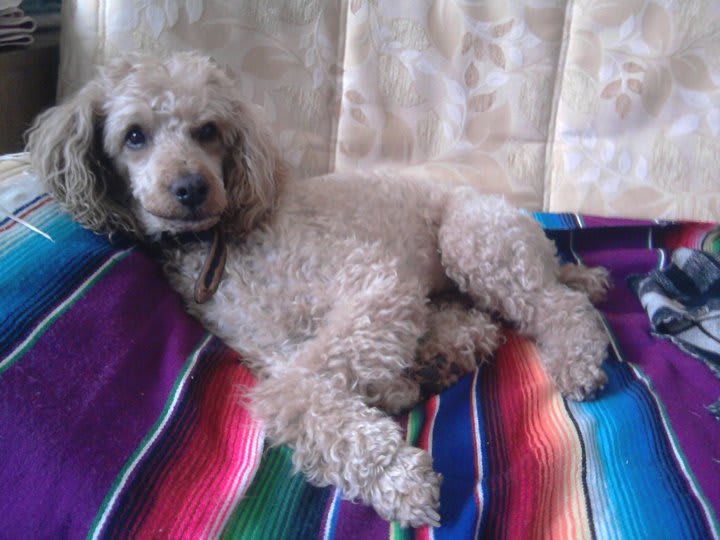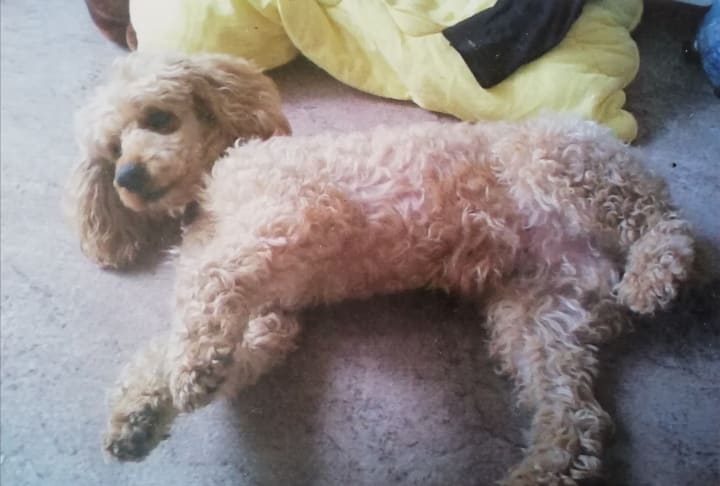 ❤️
dog
I mostly write to share emotions.
You can find me also on Medium: https://medium.com/@Helen.Olivier
Receive stories by Helen Olivier in

your feed