You Want to be a Successful Writer? Advertise!
Don't be a Disco Stu - Advertise!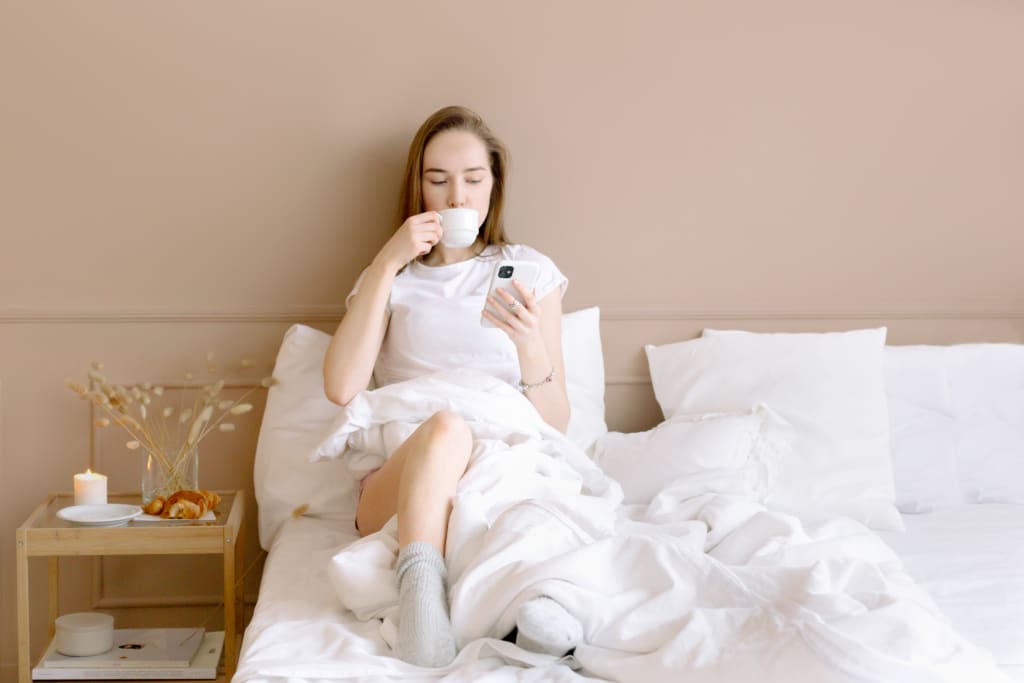 Photo by Anna Nekrashevich: https://www.pexels.com/photo/healthy-dawn-fashion-person-6603658/
I recently read an article that suggested the best writers don't advertise their work; they find an audience because their content has value. While I don't doubt successful writers continue to attract attention due to the value of their content, I must disagree with the idea that they don't advertise.
That's bullshit.
If anyone tells you that advertising on social media platforms is spamming don't listen to them. They are wrong and doing you a disservice.
I hate social media.
I really do. I don't like talking about myself and social media is all about advertising yourself. Well, some might tell you its about trying to have a coherent discourse about politically charged topics 240 characters or less at a time, but those people are wrong.
Social media is a marketing tool. Everyone successful at social media is advertising themselves in one form or another. Even if its just about the day they are having or something that caught their attention, it's something about them that they want you to see or read.
I hate social media. So what? I still use it because it's the best tool I can use to advertise our content. Be it on Medium, YouTube, or anywhere else.
The biggest regret I have is not using social media when I was writing for IGN. I freelanced for them over a period of thirteen years. Sometimes on a weekly basis. They had a built-in audience of readers who would engage with my content, and I wasted opportunities week after week to grow my own social media following through that platform.
Don't be shy.
I am very shy. I am timid to a fault, most of the time. That's why I stayed away from social media. What's great about being a writer is that you can hide behind a screen and publish your work on platforms like Medium. No one can see your face and you don't have to engage with your readers.
That's great if you don't have any designs on being a success. If you plan to make money, real money, you need to put yourself out there, on a pedestal. Yes, you need to write content worth a damn, but you also need to present yourself like your somebody important.
There is a little fake it till you make it theory behind being successful for most people. Even when you're toiling away with only 100 followers, you need to present yourself like a star. Your content is important. People just haven't discovered it yet.
So, where do you start?
Well, anywhere you feel comfortable sharing yourself and your content. I tend to engage the most on Twitter, but I also post my content on Facebook so that family and friends can share my stories.
Those are some of the older platforms though, so I have tasked myself with starting a Pinterest following.
Jenna Leach, one of the top writers here on Medium, is a huge fan of Pinterest. It's not only her; I have also been hearing stories from every corner of the social media marketing spectrum about how powerful Pinterest is for marketing oneself.
Now Pinterest is a visual media that requires some work to advertise your written story with some visual flair.
Your best bet is to use Canva to create a Pinterest image that can best reflect the story. With their tools it's easy to get the job done and their free component is robust enough to do the job. I haven't paid for their service.
Then there are TikTok and Instagram. I don't use TikTok. Maybe I am making the same mistake I made with IGN and Twitter all those years ago, because it's the biggest social media platform in the world right now. My suggestion is that if you can produce content for it, you should absolutely be using it.
As for Instagram, I do keep a profile there and I'm still figuring out the best way to use it for my writing. In the meantime, I post pictures of stuff that interests me and hope to capture an audience.
I also highly suggest putting together a writing portfolio. Personally, I use Journo Portfolio. It's highly customizable and I love the layout options they have.
I think mine turned out quite well. Shameless link below.
If you're interested in signing up for Journo Portfolio, I will leave my affiliate link right here. I pay for the $12 CAD option, but they do have a more affordable $6.67 CAD option as well. It can seem a little pricey but I like having a place to pool all my work.
Hashtags are your friends.
I always found hashtags kind of silly. Maybe that's just the old man in me talking. It might be how hashtags became ingrained in our culture. People started using them where hashtags aren't needed.
Well, despite that, hashtags do serve a purpose and you should get to know the best ones for the topics you are going to be writing about and promoting on social media.
This didn't do so well (a lack of appropriate hashtags):
Recently, I wrote an article about renewing the Disney+ series The Orville. The first time I advertised it on Twitter I used a hashtag that wasn't very popular and all I got was crickets. A few days later I saw that The Orville was trending again, so I decided to tweet my article out once more with the hashtags being used in the trending tweets and I got a good response. It didn't go viral or anything, but it did result in a few extra views/reads and a few new Twitter followers.
This did a lot better (notice the hashtags):
Trends are your best friends.
When a topic is trending on social media that is a great time to put some content together to take advantage of it. Of course, you shouldn't be writing about anything that you have zero knowledge on. That could backfire. But if you do have something to say on a trending topic you should absolutely write a piece about it and make sure to use all the relevant hashtags, so your story gets noticed.
Do you have old content relevant to a trending topic? You should absolutely go back and share your old stories if the topic is trending once again. Again, use the relevant hashtags and grab a few extra followers.
SPAM SPAM SPAM
Yes, there is a point when posting your article too much to social media can get annoying. There isn't any clear math dictating how much is too much though. If the people following you have a ton of people that they are following they will barely notice that you posted a link to the same article twice in a 48-hour period. Just be responsible.
There you go. It's time to get out there and show the world your work. Don't be afraid to make yourself vulnerable. There are always going to be people who don't like what you have to say or the way you say it. There are also plenty of people who are making a lot of money putting out mediocre content.
I bet you're better than they are. Go out and prove it.
advice
success
social media
About the author
I'm a Toronto, Ontario native with over 13 years of freelance writing experience in the fields of television, video games, and technology. I have written hundreds of reviews and articles for websites like IGN, Vocal, and Medium.
Reader insights
Be the first to share your insights about this piece.
Add your insights