You Open Your Own Doors
Else, your path is a vicarious proxy of others'.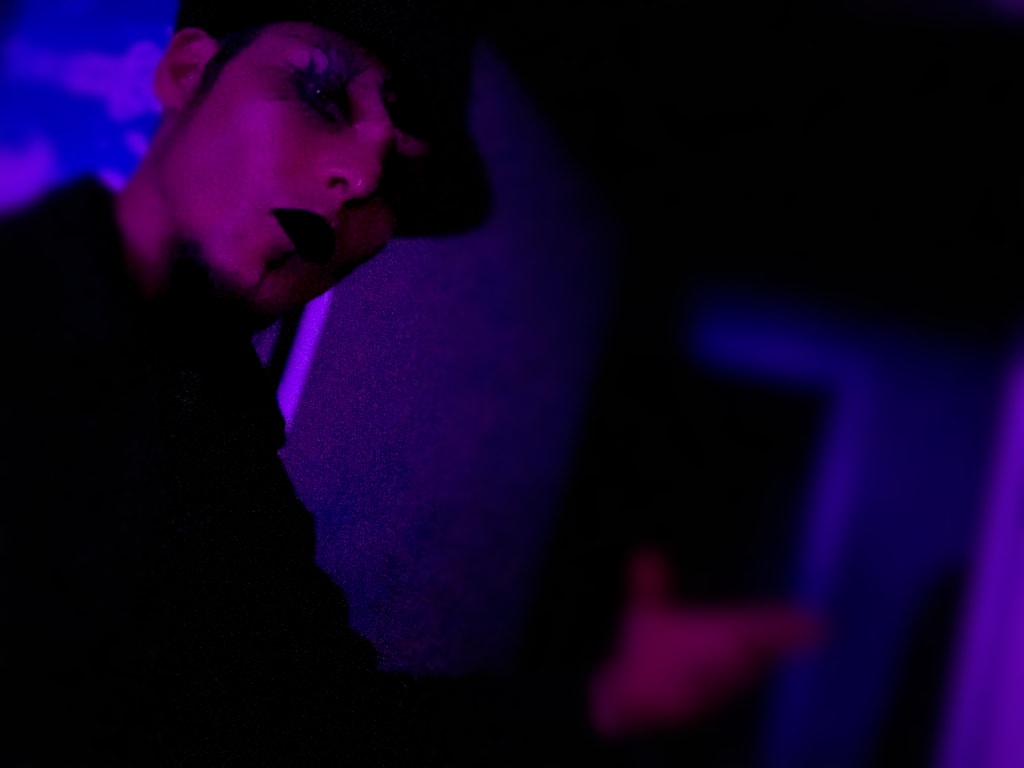 When you're ready to, and when you're sick of the walls: it will be up to you.
I won't put on airs. I will try to forego fanciful openings.
I'm quite honestly surprised and humbled by the reception of my very first story. I will also do my best, right now, to dispense of the rhyme. Lately as I've been developing, it just comes out on its own; and I can see where one might find it grating, as well as how one could doubt whether or not I'm speaking seriously. Know this: in rhyme or reason, I'm usually a very serious person.
I welcome any and all constructive criticisms that are inclined to request that I tone down the lyricism. It will be respected and given time to be considered, but I can't promise I will completely honor it. It tends to happen only half of the time, we could call it both a fifty-fifty-cal. revolver & automatic-ally.
I'm not altogether satisfied with "You Give Yourself Your Own Key." It did tailor to the topic at-hand, but like any other abstract, it oft begs an appeal to understanding another branch.
I feel like it is only half, (if not merely only a tiny part of,) the entire self-portrait that none of us are raised to paint for ourselves. We lay the responsibility upon everyone else, don't we? How are we to know any better? Consumerism has us by the throats, guiding our every sentence and dictating our every thought to the letter. Where this all starts, and where it can potentially begin to be brought to an end, is an entire topic all its own.
What I want to briefly go off-cuff about here, is, (as I redundantly proceed,) where you might explore going from 'here.' So, you've got your key, took off the fetters, drew back the curtain and unlocked who you knew yourself to be. What now?
I can't answer that for you. Well, I can, but it won't help you. You help yourself. This is important because it gets it in your head to assume all your own risks and put them totally upon yourself, exclusive to anyone else. It is an element I don't feel like anyone should neglect because it drags down people you care about and it will definitely hold you back. I see where one could dismiss this as abrasively selfish. I certainly used to, but one needs to ask themselves:
"If I don't invest in me, how can I stand a chance to later help the people I love and care about?"
Do not throw yourself to the wolves for any reason. You have life ahead of you. I promise no matter how introverted you are, you are going to eventually find yourself caring about a handful of people. They will become special to you. If you do not take steps to begin to invest in yourself, when these few legitimate people are in trouble, you will be helpless. You could liken it unto being shackled to a chair of your own making and watching them burn alive, just mere inches from your face. 'Tis not pleasant.
In light of this, where selfishness may be an argument-against, I would politely posit this argue-for.
You're living this life for yourself, aren't you? Aren't you? Is it your life or someone else's? If you first seek approval or endorsements from anyone besides yourself, while solely subjecting your primary dreams unto their perspective, (before doing anything else,) where's yours? Without this, where do your aspirations come from? If they're not yours, what are you chasing? If you're not your own, why bother? These aren't rebukes. I am not pontificating. I don't deign to presume I know it all. Yea and also, I will swiftly defer to the fact that I definitely do not know what is best for you. You know what is best for you. There is no one way that you ought to behave, and no other person, (besides you,) that you should be.
Just, when it comes to your dreams, it is not selfish in the least to tell yourself, "..this is about me." Waiting for a push from anyone, or any situation besides yourself and your own volition, is likely to become a time-sink. Later, important people could end up paying for that, including the rare object of affection that Time, Herself, might have intended to be unto you as a life-partner.
The last thing you want to do is ask the world what it thinks. Keep it legal, don't break the law, but by all means: pummel norms violently to the ground, grind them to powder and blaze your own passion-trail.
I may add to this later, for now this story is telling we to forebear.
About the Creator
I am a Malkavian that made it to ceremorphosis by accident; then I took my sweet time consuming the host implanted. I bear no prestige and no accolades. My only degrees rest in the spheres of passion, expression and ingenious stupidity.
Reader insights
Outstanding
Excellent work. Looking forward to reading more!
Top insights
Heartfelt and relatable

The story invoked strong personal emotions

Easy to read and follow

Well-structured & engaging content

Excellent storytelling

Original narrative & well developed characters
Compelling and original writing

Creative use of language & vocab

Eye opening

Niche topic & fresh perspectives

On-point and relevant

Writing reflected the title & theme

Expert insights and opinions

Arguments were carefully researched and presented
Add your insights