Words of Wisdom from Stoic Philosopher — Epictetus
Born as a slave, Epictetus rose as one of the most important Stoic philosophers with the help of the timeless principles of Stoicism.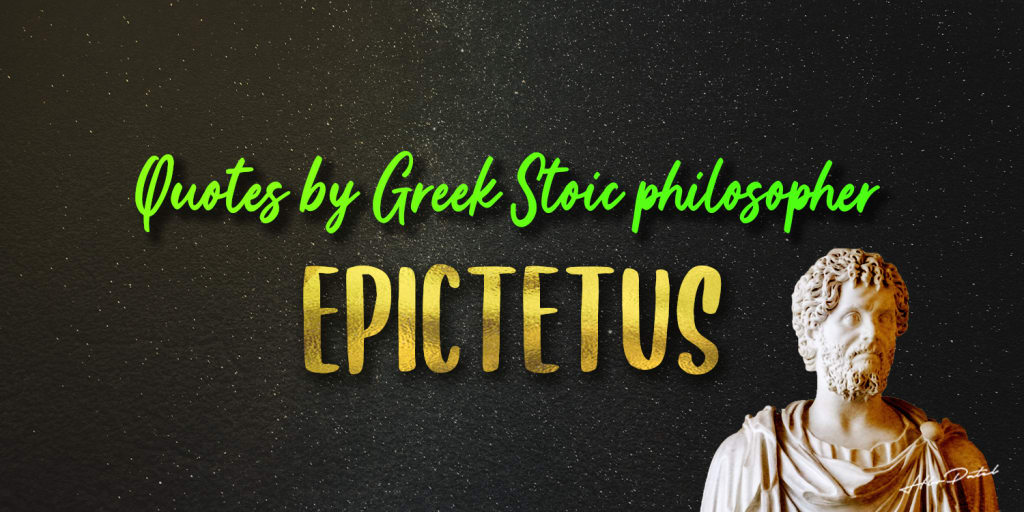 Epictetus Quotes | HBR Patel
Epictetus is regarded as one of the most important Stoic philosophers. His timeless wisdom and his life experience reflected through his teachings are still echoing around the world. His thoughts helped many and his teachings have influenced many around the world.
I read one of his quotes a year back when I was researching for a book on timeless wisdom words. That quote was impactful & it was ingrained into my memory from that time onwards. It was:
Make the best use of what is in your power, and take the rest as it happens. — Epictetus
It propelled me to look into the circumstances of the man who uttered such profound words. His life was the words he preached.
He rose from being a slave to a teacher helping others to uplift themselves. He read, learn & share his thoughts with the world. Even Marcus Aurelius was influenced by the Thoughts of Epictetus.
Marcus Aurelius writes in Meditation s, 1.7:
"…and I am indebted to him(Junius Rusticus) for being acquainted with the discourses of Epictetus, which he communicated to me out of his own collection."
Such were his thoughts and words that have influenced many notable personalities of the world. His thoughts are well expressed in one of his work: Enchiridion- a collection of short Stoic maxims and principles.
Below is the collection of Words of Wisdom from Epictetus that has given me a new perspective to view the life happening around me:
1. Wealth consists not in having great possessions, but in having few wants.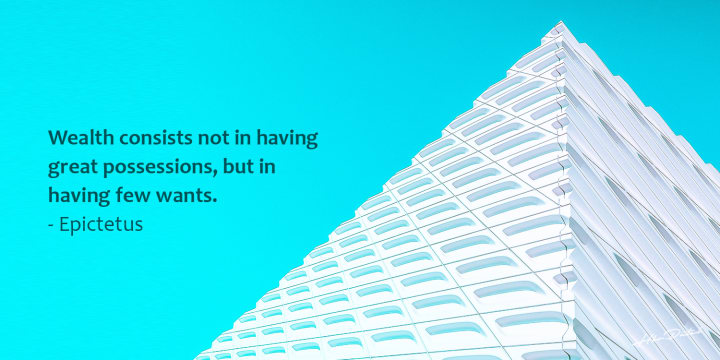 Expectations are always ingrained in any type of action. It is the bondage to that expectation that is the source of discontentment and discomfort.
All you have to do is to lower your desire and be content with what you have. Contentment is the ultimate possession that can uplift anyone irrespective of materialistic possessions.
2. No great thing is created suddenly.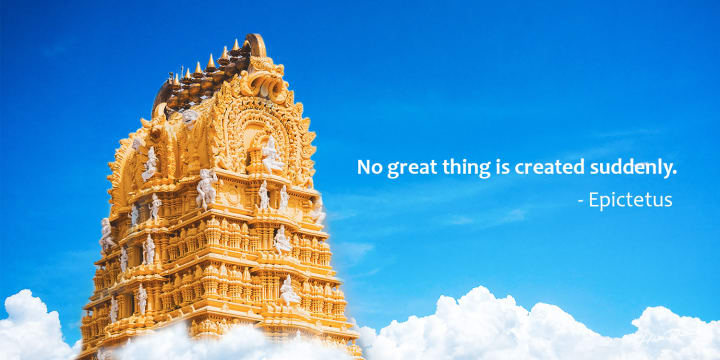 It highlights the importance of patience and perseverance. In this world where everybody is looking for instant results, this quote may highlight the need for the hour.
Great things take time to manifest & worrying about them would not help you. This quote always inspires me to keep going.
3. Difficulties are things that show a person what they are.
There will be problems along the way. Difficulties will surround you in your quest to excel. Giving up is what seemed to be the most attractive option at that time. But it is through those trying times, I get the opportunity to excel by adding one or other skills.
Improvisation helps in such a scenario because we are limited by our current skills. Overcoming the difficulties demands a newer self and all of these add to make you a stronger being.
4. We have two ears and one mouth so that we can listen twice as much as we speak.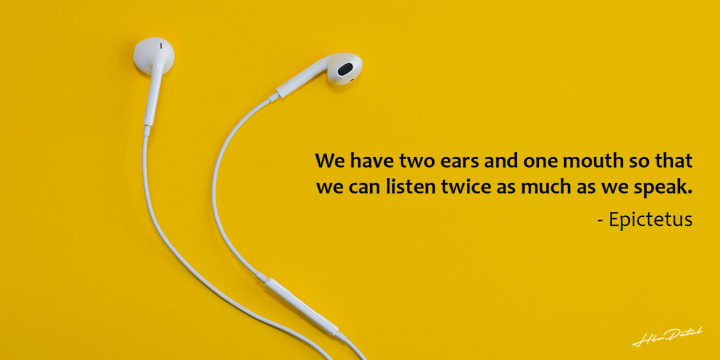 One of the most important sources of learning and knowing new things is listening. The current trend(like this, where I dare to express my thoughts even there ) is quite opposite as everyone is eager to say something or interrupt something for their opinion.
We all know that in order to gain something, I must have a tendency to grasp wisdom. If my cup is full, every word of wisdom poured into me will overflow. So, I always try to listen to what is said and then soak in what is important for my progress.
5. No man is free who is not master of himself.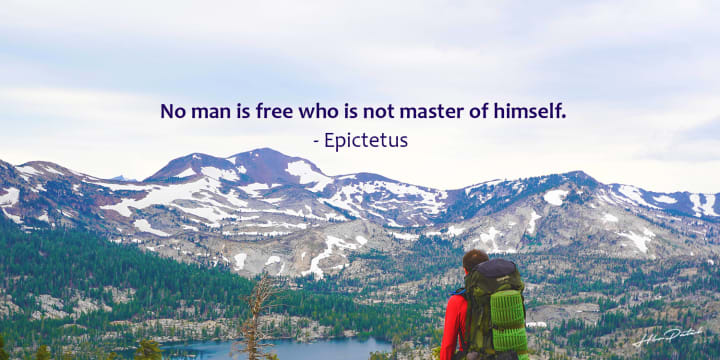 Desire often dictates the course of action for many. The desire to engage in sensory pleasures has ruined the lives of many masters in their field. When we are in control of our emotions, our desire & our passions, we master our existence. Easier said than done but with practice, there is nothing that we can not master.
I hope these words of wisdom by Epictetus inspire you to excel in your life.
quotes
About the author
Learning to Read, Write, Design & Pray aptly. Author of Political Fiction POTUS#45 & few more. Inspiring myself with my words to excel. હસતા રહેજો! hbrpatel.com
Reader insights
Be the first to share your insights about this piece.
Add your insights