Wise Words From Oprah Winfrey
Connecting with your highest power is the path to enlightenment.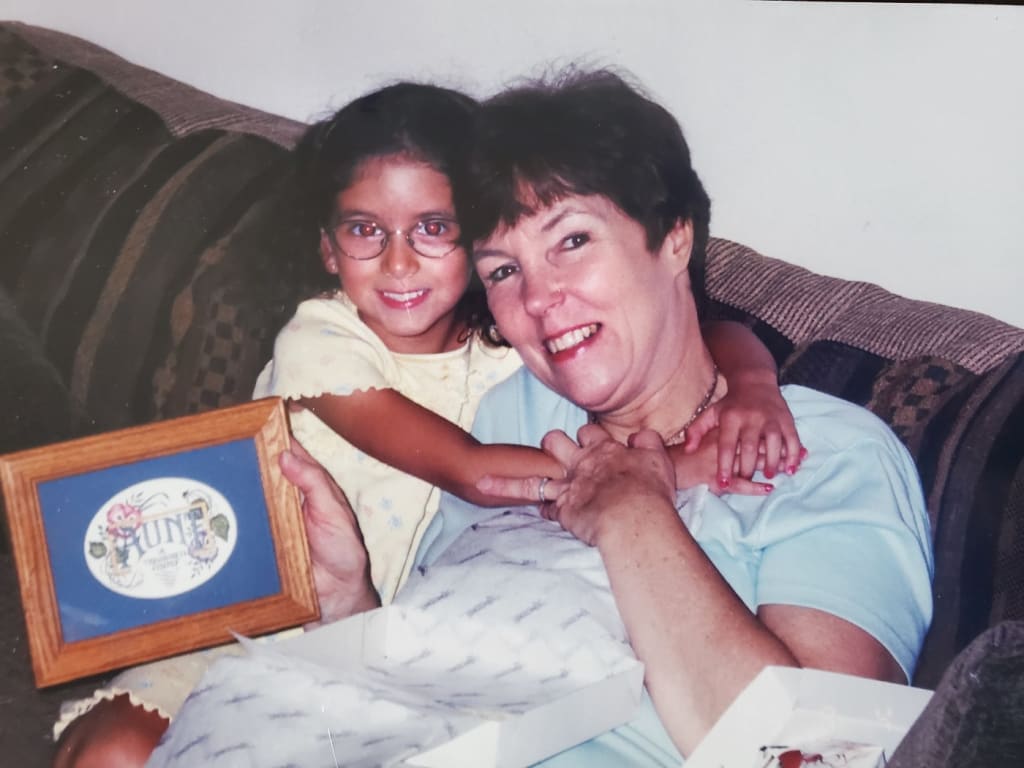 Photo of author + aunt
I have personally loved and looked up to Oprah from a very young age, even before I truly understood how amazing she is. As a young child, I and my aunt would spend an hour after dinner in her bedroom away from everyone while we indulged in our stack of Oprah magazines. 
We spent a great deal of time on each page, admiring the photographs and the perfume samples, which we referred to as "smellies." We commented on all of the various and obscure clothes that the models wore, and I would refer to my favorite products and things as "front seat."
My aunt and I would read all the articles, talk about them together, and comment on what we thought and how moved we felt. It is still to the present day such a special and unique memory that I am infinitely grateful for. 
When I close my eyes, it feels like just yesterday I was sitting on my aunt's bed cuddling with her while we read Oprah. As you could imagine, I grew up loving everything about Oprah and still do today! I mean, like how can you not?
Once in a while, when I'm lacking inspiration and motivation, I seek out the words of Oprah. I feel that I can trust her like an old friend. It seems that Oprah has always been genuine and true to herself, and speaks in interviews as she would with a friend. 
I wanted to put together an article composed of wise words from Oprah that will help lift people up on days they don't feel like getting out of bed or are feeling hopeless in some area of their life. Oprah is ever-striving, ambitious, brave, and spiritual. She is truly iconic.
"You have to know what sparks the light in you so that you, in your own way, can illuminate the world."
Oprah's Life Through Her Words
In one interview, Oprah talks about how she randomly found herself in a reporting career from a young age, after she was recruited for radio at the age of 16. She became an anchorwoman and realized in time that being a reporter wasn't her true passion.
She felt the pressure from her family and friends who consistently told her she had hit the jackpot and could never give up something so miraculous. Oprah had other plans, and at times found it difficult to follow her heart, due to all of the outside influence from loved ones.
Oprah remarked that when you don't know what to do with your life, taking a small step of knowing what you don't want is huge. For her, it was reporting. When Oprah was demoted from reporter to talk show host, she had found her bliss. The best decisions in her life had come from instinct and intuition.
Opportunities & Intuition
Oprah often talks about the paradoxical nature of novel opportunities. There will be many opportunities in life, some of which will appear as too good to be true. In many cases, they will be just that, and when we get caught up with our ego and wanting to be bigger, better, and more affluent, we may tend to forget about the most important things in life. Sometimes, money may seem like one of them.
Oprah regularly mentions that her intuitive mind has always been and continues to be a huge guiding force in her life. As she transitioned through various careers, there were specific defining moments that told her higher self that she wouldn't be there long. 
In one instance, her male co-host made more money than her, and when she tried to address it with her boss about how it wasn't fair, she was dismissed and remained unheard.
She decided not to complain, file a suit, or do anything more but realize her time with this gig was coming to an end. Through her life, and still, in the present day, Oprah knows that we are always being guided by a greater force than us, and to accept things as they are and move on when we must. 
The Universe is so vast and grand. There are unlimited opportunities for growth, expression, and to make money, even if it doesn't seem that way sometimes.
She focuses on the path to self-actualization, trusting intuition, and being the master of one's own fate. She advises paying close attention to those around you who understand how monumental your contributions to society and the world can be. 
It's important to surround yourself with people who lift you up, see the potential in you, find your strengths, and work with them to your advantage instead of trying to fix weaknesses.
Figure It Out, Take Your Time
You have to take the time to actually get to know yourself, figure out who you are, what drives you, and what you feel your purpose on earth is. This calling goes beyond your job or profession. In order to fulfill your calling, you must have a connection to your inner voice to be brave enough to take risks, even at times when it would make more sense to play it safe.
I know that I am responsible for the choices I make in my life. It is up to me to choose how I feel, how I react, how I grow… She quotes Newton's Law: for every action, there is an equal and opposite reaction. 
In simpler terms, it means that everything you are putting out must come back to you for it is the karmic law of the universe. In everything that we think and act upon will in fact recirculate back to me in divine time, just as easily and intentionally by nature as gravity works. Oprah describes Newton's Law of Physics as her religion.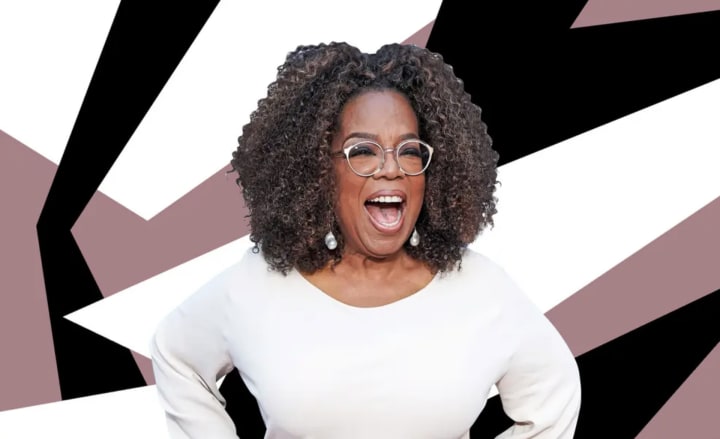 Living a Fantastic Life
Oprah describes her way of living from the inside out. In everything she does and every choice she makes, she is fueled by who she is. In present day, she has found her real contribution to humanity. She describes her purpose as to help connect people to themselves through various mediums and to help raise consciousness.
Oprah focuses on intention with everything she does. Whether it's something major like agreeing to an extensive interview or pouring her cup of coffee in the morning, every action and thought is led with intention. 
Coming from a centered and focused place led by compassion enables humans to connect with others and make a difference in the lives of others. Each of us wishes to achieve the highest expression of the human form, and understanding that, at the root of what makes us human, we all want the same, brings us closer together. 
By paying attention to our lives, we can experience a fantastic existence. Through the trials and tribulations, although at times uncomfortable, it brings us close to ourselves.
〰〰〰〰〰〰〰〰〰〰〰〰〰〰〰〰〰〰〰〰〰〰〰〰〰〰〰〰〰〰〰〰〰
If you enjoyed this piece, please consider leaving a tip. Thanks!✌️😊
celebrities
Italian chick with a New Yorker attitude. Free-spirited, eclectic by nature, vegan. I'm fueled by my passion for the art of words. I'm addicted to chocolate and love to heal through the sun's rays. Let's talk words.