What to Expect with Samsung Galaxy A14 5G, 2023 Model
Samsung Galaxy A14 5G Cases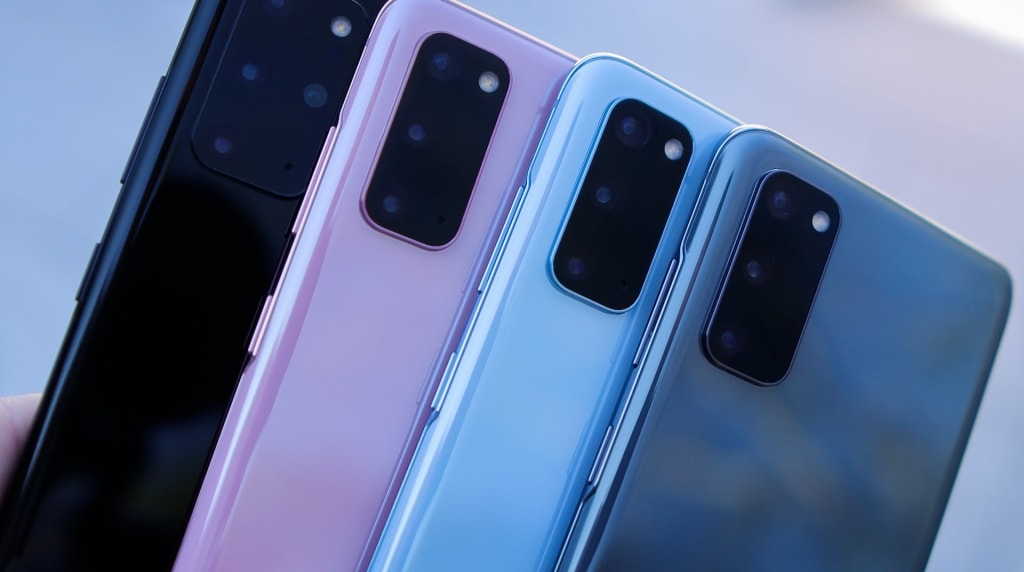 Samsung A14 5G Cases
Samsung, the South Korean Tech Giant, is preparing to launch its most economical 5G Phone in India, the Galaxy A14 5G. The launch of the phone is scheduled for early next year, in Q1 of 2023, and it will be available for purchase through online and offline channels. The expected price in the UK will be GBP256 This device will run on the Bluetooth SIG Certification, and will possibly be launched.
What Are Samsung Galaxy A14 5G's Expected Specifications
The Galaxy A14 5G, the upcoming A-series handset for Samsung, is expected to launch with a U-shaped budget notch, a side-mounted fingerprint scanner, triple rear cameras, and a USB Type-C Port. This device is available in a black colour variant, and more colour options will be available too.
This device is powered by a 2.40GHz octa-core processor that is paired with 4GB of RAM onboard. The phone is rumoured to be the new Exynos 1330 chip from Samsung and comes with 64GB/128GB of internal storage, which can be expanded up to 1TB via microSD card. The phone runs on One UI 5.0 based on the Android 13 operating system and features a 6.8-inch FHD+ IPS LCD, with 2408 × 1080 pixel resolutions.
In terms of camera, the Galaxy A14 5G sports a triple rear camera setup that includes a 50MP primary sensor, and the other two sensors have not yet been confirmed. Unlike the Galaxy A13 5G with 8MP, this device has a 13MP selfie camera.
The phone is backed by a 5000 mAh battery and supports 15W fast charging, just like the past Samsung budget devices. Connectivity options on the phone include 5G, 4G LTE, Wi-Fi, Bluetooth and GPS. The phone measures 167.7 x 78.7 x 9.3mm and weighs 186 grams.
What Are Samsung Galaxy A14 5G Multiple Certifications
The Galaxy A14 5G is one of the latest smartphones from Samsung that is all set to make its way to the Indian markets. The phone has already been certified on the Bureau of Indian Standards (BIS) website, making it one of the first few 5G phones to be launched in the country. The phone has also bagged WiFi Alliance Certification.
The phone is certified to work with both GSM and CDMA networks. In addition, the phone is certified to work with both LTE and 5G networks. The phone is also certified to work with multiple international networks.
As mentioned above, the Bluetooth SIG has officially certified the upcoming Samsung Galaxy A14 5G smartphone. This certification means that the device is now ready for commercial release and that it meets all the necessary standards for Bluetooth connectivity.
The Galaxy A14 5G has been listed for Bluetooth SIG Certification in different regions or countries, under different model numbers. These model numbers include SM-A146U, SM-A146W, SM-A146VL, SM-A146P, SM-A146U1/DS, SM-A146P/DSN, and SM-A146P/N, and the phone is expected to be available in markets like South Korea, US, and Canada.
When Will Samsung Galaxy A14 5G be Officially Launched
According to several reports, the Galaxy A14 5G is expected to launch in early 2023, though an exact date has not been announced. However, it is likely to happen around the end of January or the beginning of February.
Conclusion
If you're looking for a high-end smartphone with all the bells and whistles, the Samsung Galaxy A14 5G is not for you. However, if you're looking for a reliable and affordable phone that can still do everything you need, the A14 5G is a great option. It's perfect for those who want to stay connected without breaking the bank.
Mobile Lyme offers a variety of mobile phone accessories in the UK. We offer a wide range of products, including phone cases, screen protectors, chargers, and more. We are committed to providing high-quality products at competitive prices. Let us help you protect your mobile phone with our wide selection of accessories! Browse through our selection of products today!
About the Creator
Mobile Lyme is a leading supplier of top quality, authentic smartphone accessories.
From our Headquarters in the Midlands we are effectively supplying the UK market. From cases and covers to wireless chargers, we have it all.
Reader insights
Be the first to share your insights about this piece.
Add your insights