What Eating Ewedu Without Meat Taught Me - Oritse Femi
Oritsefemi shares life lesson.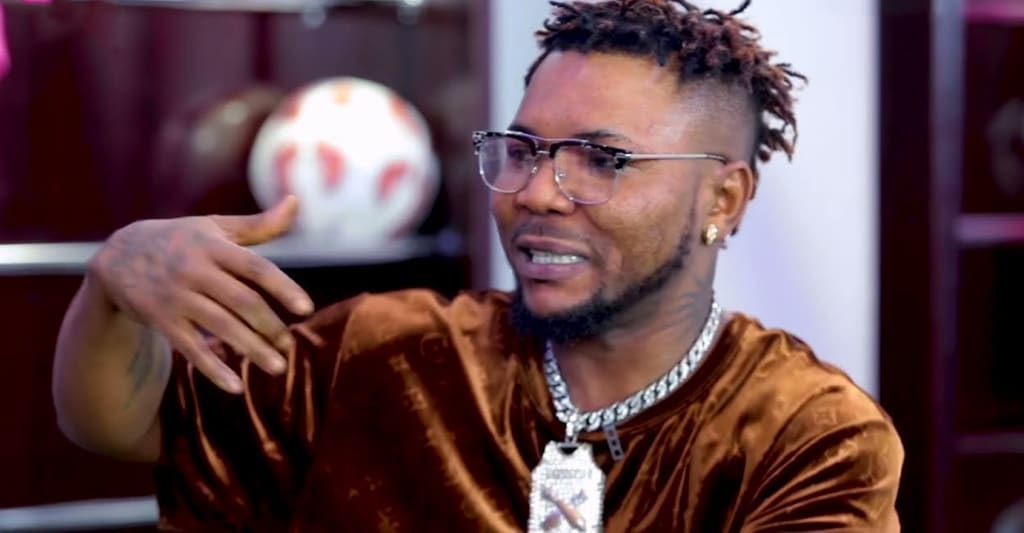 Life lessons can come at anywhere at anytime from all manner of different things and experiences. Nigerian singer Oritse Femi popular for his hit songs Igbeyawo, Double Wahala, and more learnt one very important lesson earlier on in his life which he is now sharing with the world. The talented musician opened up on HipTV about a life lesson that he learnt when he went to visit a friend's house and was served ewedu with only kpomo.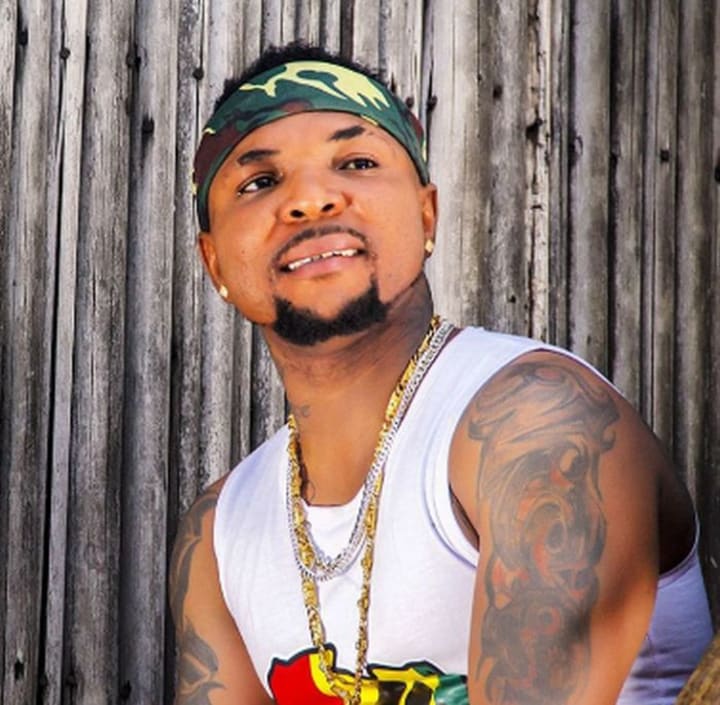 While the story itself is funny and interesting, the lesson that Oritse Femi picked out of it is a very real and important lesson, also a global one at that. Without further ado, here is what Oritse Femi learnt after eating ewedu without meat.
**Before reading on, please make sure to like and follow my Facebook page (Jide Okonjo) so you don't miss out on any new and interesting lists, articles, and stories that I post every single day. I have a really fun page. If you like my page, you will have fun too. So what's stopping you? Like my page and let's have fun together!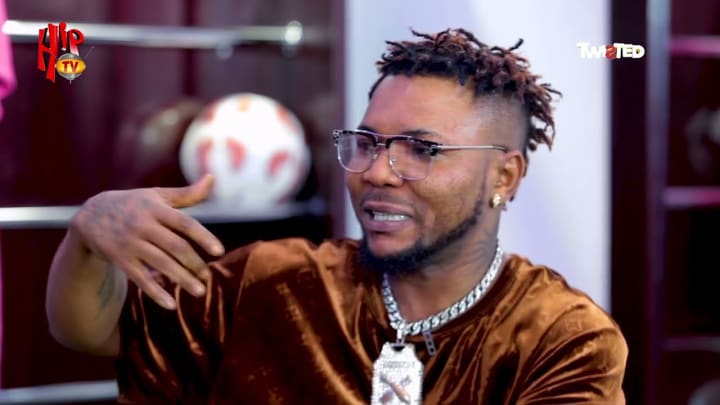 Speaking to Hip TV's Mizvick, Oritse Femi talked about hustling, his growing up, and the lesson he learnt from a particular experience in a friend's house saying:
A lot of people will come outside and say they give their 100%. If someone like Messi today fit dey sign (deals) and fit dey get a lot of endorsements, moving from one club to another – my brother, my sister, you can also do that. Because my family na real aje but we are born in Ajegunle. Do you understand? So them too dey pamper me but me I said I want to enter road, make I feel the street. Trust me, na me be the real Ajebutter wey enter street.

The first time I actually chilled with some of my friends in their house and they brought ewedu with only kpomo – no meat and no stew – that day is the day when I knew; for my whole life, I don dey tell my papa say 'Epa e be like say you no try oh' but that day when I go back house, I shake my papa with two hands. That was my first experience. Na there I know say inside ghetto, there is ghetto. There are levels.
From eating ewedu without meat, Oritse Femi was finally able to appreciate his father for the efforts that he had been making and finally understood that even inside the ghetto, there are still different levels to the quality of lifestyle inside the same ghetto. It is a very nice story and a nice analogy about being grateful for the things you do have and about cultivating a spirit of contentment. To think Oritse Femi was telling his own father that he did not try when he had been eating ewedu complete with stew and meat – now his eyes don open 😂.
I would love to hear what you think about this story. Do you have any similar experiences that thought you any life lessons like this one did? What did you think about this Oritse Femi's story? I would love to hear any thoughts you may have about it so please feel free to leave me a comment on my Facebook post. I can not wait to hear what you think.
That's All.
I hope you've had fun. Don't forget to like my page (Jide Okonjo) if you don't already for more stories like this, the fun never ends!
To catch up on other content you might have missed, click here.
Until next time, have a wonderful rest of your day.