Welcome to 'Get Up Nation®'!
Where individuals, organizations, and societies develop and sustain resilience, and perseverance.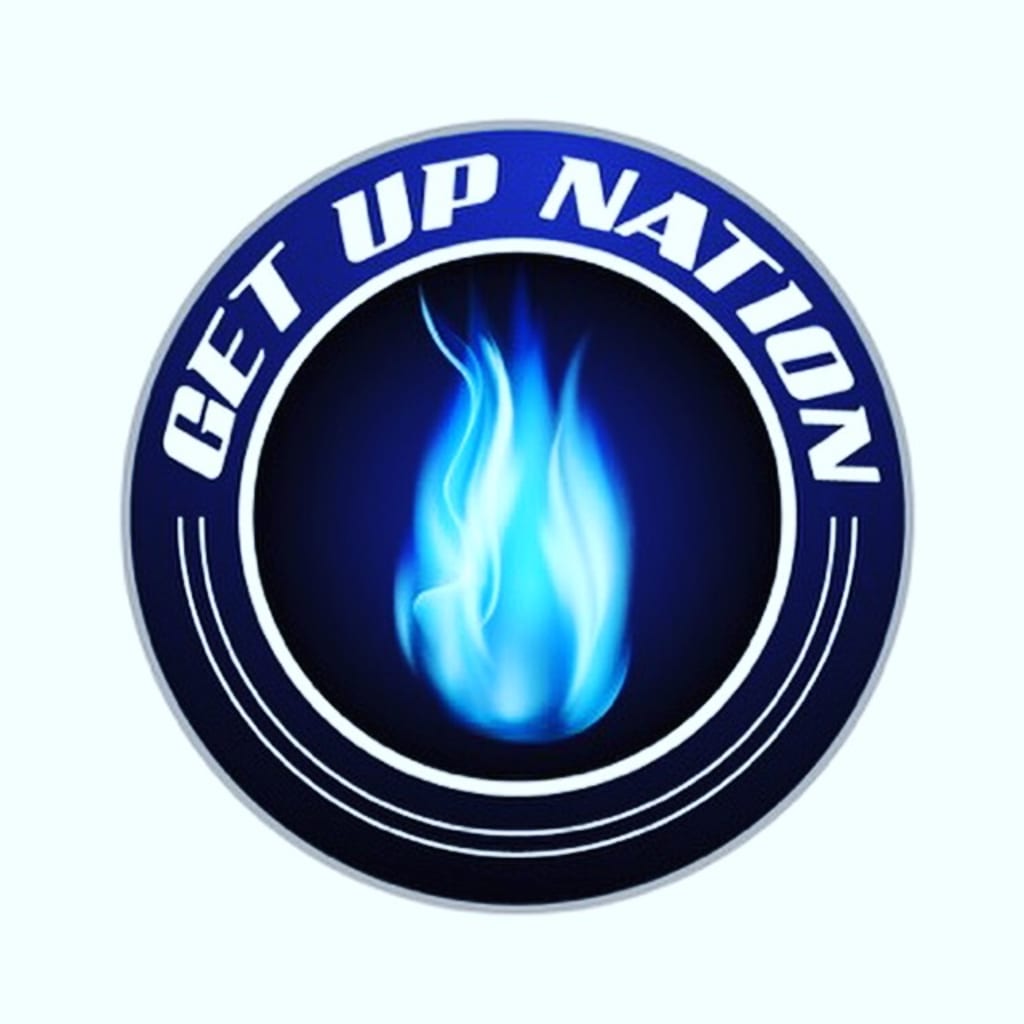 www.getupnation.com
My name is Ben Biddick. I'm the Creator and Host of the Get Up Nation® Show and Co-Author of Get Up: The Art of Perseverance with former Chicago Cub and Miami Marlin Adam Greenberg. Get Up Nation® is a group of people dedicated to developing and sustaining resilience and perseverance in their lives, organizations, and societies. I want you to join us to create positive impact in your sphere of influence! The Get Up Nation® Show is a product of Great Waters Media, a division of Ideal State Consulting. Below are the Vision and Mission of the Get Up Nation® Show.
Vision: The Get Up Nation® Podcast is committed to creating, developing, and empowering individuals, organizations, and societies to practice a skilled resilience that obliterates obstacles, maximizes potential, and wastes no time in creating human interactions of profound depth, respect, health and productivity.
Mission: The Get Up Nation® Podcast serves, encourages, and supports people as they develop and sustain personal, organizational and societal resilience and perseverance by sharing the journeys, experiences, and insights of people who successfully overcome adversity.
The book I co-wrote with Adam Greenberg called Get Up: The Art of Perseverance highlights Adam's ascent to Major League Baseball, his first professional plate appearance where he was struck in the head with a 92 mile per hour fastball, and the years of struggle and perseverance following his head injury as he sought to get back to the Major Leagues. Drawing from interviews with Adam, Dusty Baker, Peter Gammons, Matt Lauer, David Sampson, Brad Ausmus, David Bell, Steven G. Hearn, University of North Carolina Chapel Hill Coach Mike Fox, and more, this book describes resilience processes that created Adam's ability to persevere until his famous One At Bat at Marlins Park seven years after first appearing in a Major League batter's box in a Chicago Cub uniform.
The first episode of the podcast was recorded at Wrigley Field the day Adam threw out the first pitch to celebrate the release of our book. From conversations in the stands to the Cubs dugout, you gain an inside look at Adam's perspective on the adversity he experienced, the celebration of a new found ability to save the lives of those with similar experiences of head trauma and traumatic brain injury, and how he identified the opportunity within his adversity to create one of the most unique and inspiring stories in the history of Major League Baseball.
For me, I believed Adam's story of resilience and perseverance was a profound, inspiring opportunity to share the value and methodology people use to remain resilient. The world is currently volatile with upheaval, and uncertainty is everywhere. Systems that used to function smoothly are being challenged and disrupted frequently. Rapid technological development and a demand for increased effectiveness without bias and with objective fairness for all demands that organizations and societies evolve more quickly than ever before.
By mining people's experiences dealing with adversity in Get Up Nation® Podcast interviews, I seek to serve individuals, organizations, and societies to develop and sustain a resilient ability to persevere through their adversity, to lay hold of the gift within the trials and tribulations, and positively impact our world creating legacies of growth, healing, and satisfaction for all.
Please enjoy the conversations, lessons, insights, personal journeys, and professional achievements of Get Up Nation's resilience and perseverance on more than 20 podcast platforms. If you're interested in developing and sustaining resilience and perseverance in your life, then you've come to the right place.
To listen to the podcast, go to www.getupnationpodcast.com.
Learn more about Get Up: The Art of Perseverance