Victoria Kennedy Reveals Why You Absolutely Must Reinvent the Wheel
I reinvent the wheel every day. And you know what? You can too!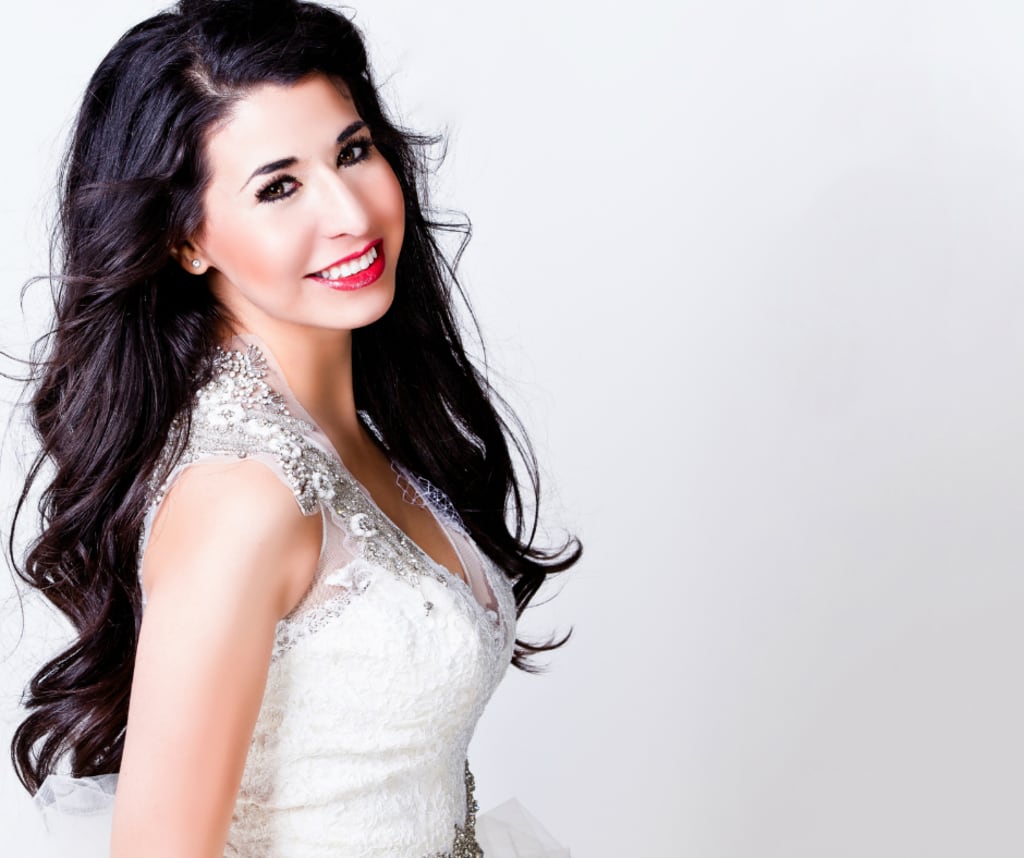 Victoria Kennedy
The only difference between you and me is that I've been doing this since I was 16.
While most of my friends were taking a lot of selfies and dreaming about their latest crush, my dreams were a little different. At 16, all I wanted was to devote my life to God.
So, naturally, I joined a convent and became a nun.
However, it turns out cloistered life isn't all they make it out to be in Hollywood. I literally thought I'd be running through fields singing, "The hills are alive with the sound of music..." But it wasn't like that at all. I felt nothing like Maria von Trapp.
Far from spontaneously bursting out into joyful song, I cried myself to sleep every night--Mother Superior's angry admonitions ringing in my ears. I ended up leaving the convent and returning home after only a couple of months. I thought my life was over. Now what?
This experience taught me a powerful life lesson, though.
See, becoming a nun was my answer to what seemed like the right question to ask: "what do I want?"
"What do I want?" feels like a really powerful question. Business owners, executives, and college grads have been asking themselves this question on repeat during the pandemic.
But this question has no motion. Without an action plan, "what do I want?" is nothing more than a wish.
When I left the convent, I discovered that living out your dreams is not about what you want. It's about what you WILL yourself to do.
As much as I wanted to be a devoted nun, I couldn't WILL myself to live at the convent.
I had to reinvent myself.
My plan B was to become a professional opera singer. Only trouble was, I didn't have any money to afford a top music conservatory. What I did have, though, was the will to figure out my next move.
So what did I do?
I entered a local beauty pageant (of course) to win scholarship money so I could go to college and pursue my new dream of singing opera all around the world.
There I was, a former nun—fresh out of the convent—strutting around on stage in a bikini. Talk about a 180!
But I did it. And do you know what? I didn't have an identity crisis. In fact, I didn't think much at all about how different the two paths were. I didn't think about whether I was being "true to myself."
Okay, let's be honest, at 16, I didn't even know who "myself" was. All I knew for sure was that I had a new goal and I had to become someone different in order to get it, so I did.
I changed. I reinvented myself.
And it worked! I won the scholarship, I went to my dream college, the University of Southern California, and I spent years singing in castles and cathedrals all around the world. I even sang with Italian tenor, Andrea Bocelli. Oh and I had a #1 hit single on the classical charts in Europe. Not too shabby!
By embracing reinvention, I had built my dream life--albeit slightly different from how I first imagined it.
But then, when the government refused to renew my Visa, that fairytale life came screeching to a halt as well. I had to return to America and reinvent myself once again.
And here I am standing on the Ted stage instead of the opera stage. Do I appear to you to be having an identity crisis now? Do you imagine me wondering, in this moment, whether I'm "being true to myself?"
Of course not. I have a new goal and once again I have to become someone different in order to get there.
"Don't reinvent the wheel!" How many times have you heard those words? The idea is if you play it safe, stick to what has worked for others, and don't color outside of the lines, you'll find success.
But let me ask you, were there any wheels on the first rocket that landed on the moon? Are there wheels on submarines that plunge thousands of feet below the surface of the ocean and open our minds to whole worlds that would otherwise remain completely unknown?
When people say to you, "don't reinvent the wheel," are they also saying "don't reinvent yourself?" Are they asking you to stick to the status quo? To stay stagnant? Do they want you to be afraid to try new things or move outside of your comfort zone?
"Don't reinvent the wheel."
In other words, don't reimagine a world where things run faster, better, and more efficiently. Don't question what has "worked" for us--aha! And suddenly, they're revealing themselves and their true agendas.
See, those who are telling you not to reinvent yourself, may be well meaning. But as long as they can keep you asking "what do I want?," instead of "what do I WILL?," they can keep you playing small.
When they offer platitudes like, "don't reinvent the wheel," they make reinvention seem big, scary, and out of reach. But you can push back. All you have to do is re-size reinvention.
That's right. It's all a matter of perspective.
So, I say: reinvent yourself every day.
We don't have an identity crisis every morning when we wake up, even though "every day is a new day." Of course not. That's because we don't see it as reinvention. When you wake up and start your day without giving it another thought, you're like me strutting around in my bikini. You're living in the moment.
I don't have an identity crisis every time I reinvent myself because I've been doing it since I was 16 years old.
So, when my opera dream ended and I had to come back to Las Vegas, I didn't think my life was over. This wasn't my first rodeo. I had traded in my nun's habit for a bikini. I had traded my pageant crown for a scholarship. And I knew I could trade in my professional opera career for whatever was next.
What turned out to be next for me was PR and marketing. I didn't know anything about the marketing industry, but it didn't matter.
I knew how to reinvent myself.
I knew I had to WILL myself to do whatever it takes to succeed. And it worked! I built my P.R. business to six figures in nine months.
Because of the pandemic, a lot of us are feeling forced to reinvent ourselves now. In fact, many are starting to refer to this era as The Great Reset. There seems to be a collective recognition that old platitudes like, "don't reinvent the wheel," "play it safe," and "color in the lines," won't serve us going forward.
This collective awakening is a sign of progress. But if we stop at thinking of the pandemic as forcing us to hit the reset button, we'll soon find ourselves with a collective identity crisis on our hands. Instead, let's start a movement around resizing reinvention.
Reinvention doesn't have to be big, scary, and out of reach. Most of the time, reinvention isn't a big Hollywood epiphany moment. No, it's a daily choice. So, you really can reinvent yourself every day.
Now, just think about how powerful this idea is:
You aren't defined by your past. At any moment, you can choose to be something or someone else. Reinvention can become a practice.
This means, if you want to change something about yourself, you can start any moment. If you want to make healthier choices about what you're eating, start with your next meal.
When people finish a story by saying, "...and the rest is history," no, it isn't. History is written day-by-day, through the individual choices you make and continue making.
By embracing reinvention instead of feeling forced to make big changes in response to events happening outside of our control, we can actually take control of our dreams.
If you're ready to join me in resizing reinvention, start with these steps:
Step 1: Recognize that each day you make the decision to keep being the person you think you are. But you can decide something different. Your identity isn't fixed whether you're 16 or 60.
Step 2: Realize that change is the only thing we can be certain about. Change happens whether we want it to or not. So, we have two choices: resistance or acceptance.
Step 3: Embrace change. When you make the decision to lead the change instead of feeling forced to change, that's when you'll see your dream life is not that far from the life you're living right now.
My life as a P.R. mogul isn't that far from my life as a nun. I still expect to spontaneously burst into joyful song. It's just that now I see that as just one among the many options I have.
I'm reinventing myself on the daily. Who knows what stage I'll WILL myself on in a year? What about you? What WILL you do?
Victoria Kennedy is the CEO of Victorious PR. Her team helps artists and performers build their personal brands without spending a dime on ads. Using what she learned about the P.R. world as an opera singer, Victoria grew her business from $0 to 6 figures in less than 90 days. She can do the same for your brand. Learn more about Victoria here: https://victoriakennedyofficial.com/
Reader insights
Be the first to share your insights about this piece.
Add your insights