Tips for 11/3/19
Start your Sunday off right!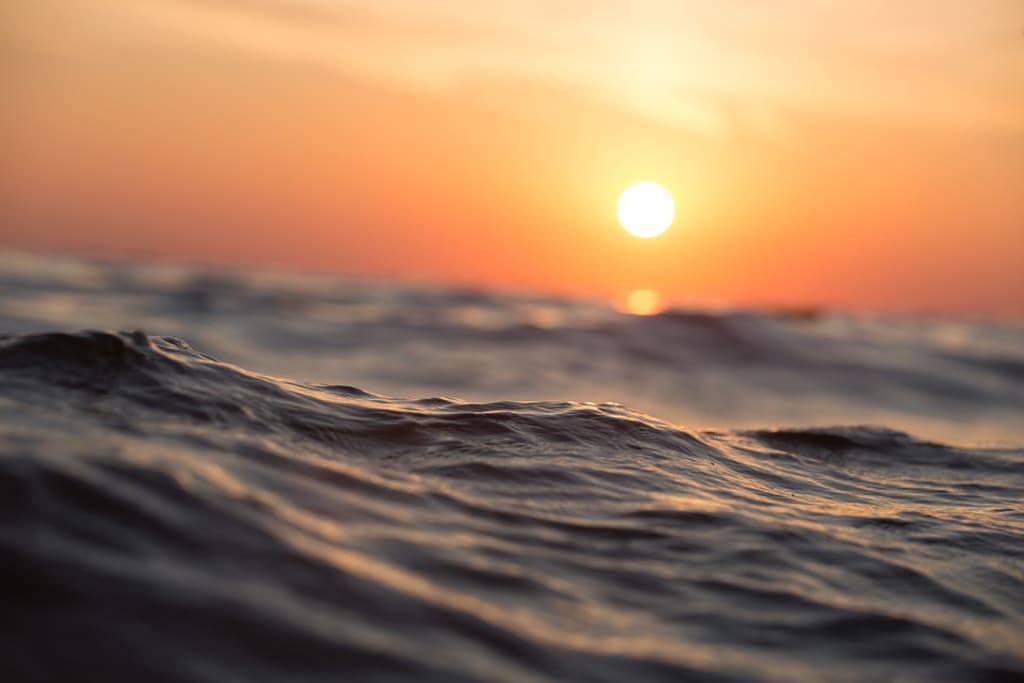 (Sunrise over the ocean. Pic from Pixabay.)
You have now reached another November. As you reach the home stretch for this year, you should choose to finish 2019 way better than where you were at the start of this year. Here are some tips that should give you a head start so that you will have a successful week.
Go and make something happen. Instead of waiting for something to happen to you, decide to go out and select to make something happen. Do not wait for the door of opportunity to open up for you; smash right through the door.
Improve your appearance. Your appearance is the first thing that people see when they look at you. People will be more open to you when you choose to look respectable whenever you go out in public. The more that you respect yourself, the less you will be profiled by other people. Demand respect by preparing to be your best at all times.
Do something that sets you apart. We live in a world that has over eight billion people on the planet. You must find something that you possess that makes you stand out from the rest of the people on this globe. For example, in the 'Where's Waldo?' series, you could always end up finding Waldo in the midst of the crowd with the hat that he is wearing in all of the pictures. You must find your inner unicorn.
Keep the fire burning. Never allow for yourself to burn out. You keep the fire burning by taking a rest whenever you feel fatigue set in within your mind or your body. Too many people are walking around like zombies because they work too many hours during the week. Always take at least one day a week to rest.
Do something miraculous. Be willing to go outside of your comfort zone to do something that you have never done before. For example, this content is my first post on Vocal because I was willing to take a chance and sign up. Do something that you have never done before in order to experience something new.
Know your surroundings. Knowing your surroundings will make life easier for you. For example, there is a walking trail behind my house. Whenever I want to walk, I can just hit the trail. If I did not know that the trail was back there, then I would be out of shape like the average American. Choose not to be average by observing what is around you.
Decide to be a leader. Instead of being selfish, find something that you could do so that you can also help others. If you do not look to help others around you, then those around you will eventually take what you have.
Never make a rash decision. Take some time before making a major decision. Usually, take about a week to mull over a big decision so that you will be able to think about the advantages and the disadvantages from every perspective. Impulsive decisions lead to speedy consequences.
Do not allow for other people to distract you. Listening to the wrong person one time can destroy your entire life. Only you can live your life.
Protect others. Instead of looking to tear other people down, look to build others up. If you prey on others, then somebody will make you a target. The predator always eventually becomes the prey. Protect others from the dill weeds living in this world.
Be agreeable with others. Reserve your energy for when you really need to fight. Do not start unnecessary arguments.
Do not be afraid to speak the truth. Stop boosting the egos of imbeciles around you with platitudes. Tell the truth. Telling the truth will keep dolts out of your life.
Do not mock others. There's no need to ridicule others because of their weaknesses because you have weaknesses as well. Stop exploiting others so that you will not be exploited. I call it the boomerang effect. Whatever garbage you throw out of your mouth will eventually hit you in the head.
Build a strong foundation. Take the time today to build something that will last a lifetime.