The world treats everyone who tries hard
motivational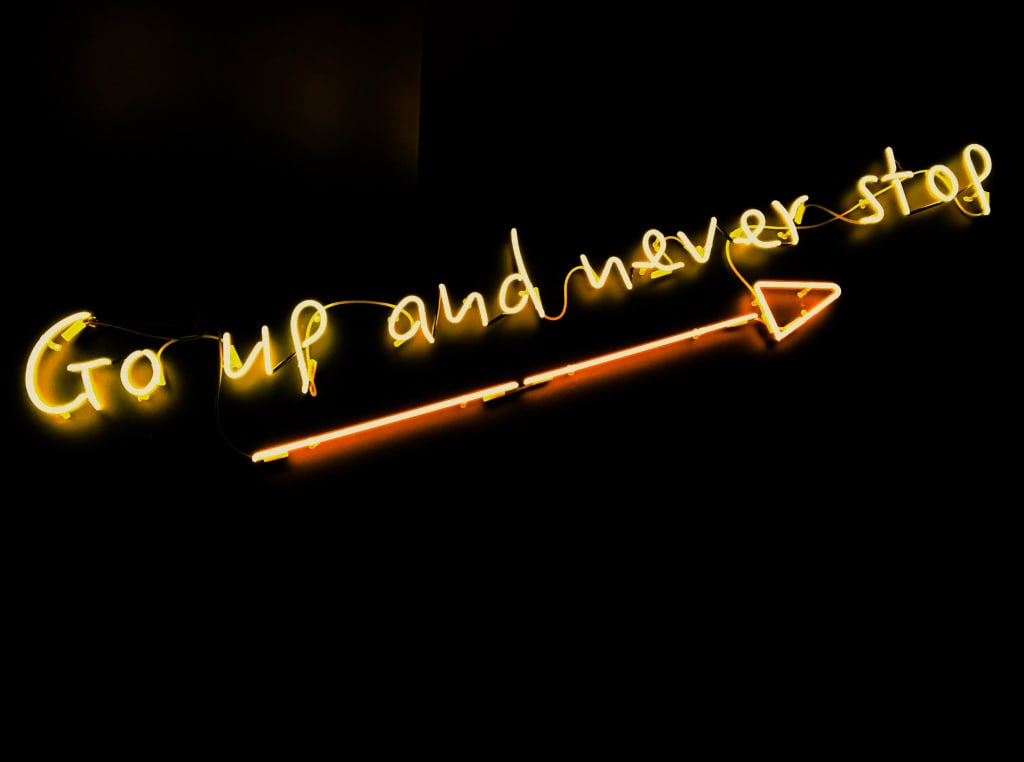 A few years ago, standing in front of a famous school, his girlfriend lambasted Zheng Brother, who was going to take the entrance exam for Master's degree: Everyone mistakenly thinks that here is the place where dreams begin. I want to tell you that here is also the place where dreams are broken. Brother Zheng said she was too pessimistic, his girlfriend blamed him for being unrealistic. So she turned and left without even formally saying goodbye to him.
For a long time, Zhengo would wake up and sleep with her picture. In his worst moments, he would run out into the snow, take a few mouthfuls of cold snow, and write on it: I'm coming, coming, coming... Until my fingers were too cold to feel.
From then on, Brother cherishes time cherishing life, arrange all the time in weekdays properly, and then squeeze out some time to recharge. Remember that summer we went on a business trip to training, when flying, brother is reading; After meeting clients, he went to play ball with friends. In the street at night, when everyone was tired, he still went to the bookstore with high spirits; Back at the hotel, we were all asleep except for him, with his bedside lamp on, who had already learned Japanese and French before picking up his strange string of Italian.
Finally, Brother Zheng was admitted to the master's and doctoral program of that famous university. At the celebration party, Brother Zheng was still low-key and still remembered his ex-girlfriend, mistakenly thinking that she would come back after being injured outside. We have no interest in his relationship, but think that over the years, Zheng Brother has gradually become a man full of charm, just like "Superman".
In recent years, he would get up at 4:30 a.m. every day to read, insist on running at night, in the passage of time, suddenly from a 200 pounds of fat to extraordinary appearance, from a cubicle glasses man jumped to read male Bo.
Brother is not as self-abasement as the beginning, he can stand in a group of girls talk; When you are sad, look at the vast, far away galaxy and imagine that you are but a speck of dust, and that sorrow will vanish in an instant; It turns out that every cell in the body contains power and can follow the command of the mind. What is not done is mostly because of the lack of continuous force... In a word, he can quickly straighten out every chaotic matter. I always think that the rare Superman, who stands in our future with rational thinking and emotional words, can give directions to anyone and make people around him bow down.
Such intelligence, learned more than the Zhengge, most miss is the struggle in the snow time, after all, some night can only go through alone, some cold can only be understood by a person.
Brother is often said, in fact, people and people's time is not equal. For example, at 4:30 in the morning, when most people are still dreaming, Harvard University is already brightly lit. And the dunk master Kobe Bryant told reporters that he would wake up at this point every day to play. He would never finish until he made a thousand shots. As time goes by, this kind of disparity will pull the distance between us farther and farther.
I think, it is probably this kind of unequal value, push brother push again and again, pushed to another height we can only hope and can not reach it!
Also have read an article said, the best rest is not sleep, but exchange to do other things, in fact, this is a true portrayal of efforts. If there is no spiritual support, no upward heart, how is it possible to go so firmly, so far?
When we worship "Superman" and pay respect to the legendary Brother Zheng, it is not difficult to find that they were once just ordinary people who made their achievements step by step. It is those who are not equal to the time, so that those who work extra hard, after many years, look clear, the world is bigger, the vision is broader, because hard work is the best talent. So, don't worry too much about the results, learning is its own meaning, in the process, you have got the best gift.
I've been thinking about what are the differences that make us so different, other than the differences in time. I remember that when I returned from the training, everyone shouted for liberation, like finishing a difficult exam. Those who passed the exam said they were too lucky, while those who didn't complained that the questions were too difficult. Zhengge is feeling in the circle of friends: the course is over, learning has just begun, a period of time has passed, life will continue to work hard......
Zhengge's words suddenly made me feel that people are different: the good or bad of the starting race has become irrelevant, the key point is whether you are the one who has been running hard all your life, whether you have realized and accepted the truth that the harder you work, the luckier you will be.
Then, it was not until Brother Zheng was sent by the company to the United States for a study tour that we suddenly realized the gap between ourselves and a person who works hard silently. Originally, the years quietly slip away, in addition to can take away some people's boring time, but also can precipitate a hard life.
Hear the chorus of congratulations, is the elder brother modestly said, good luck. Others may think that he was just lucky to hit a golden egg, but we who have been staying with him know that Brother Zheng had fought all, just in the seemingly effortless laughter, to win the lucky.
Farewell at the airport, a male colleague said very want to cry a, not let a person sad parting scene, but many years ago we had the same dreams and goals, and when we can't achieve it, and then laugh at himself, persistence is someone did, and it is in silently, quietly "won the cup.
It suddenly occurred to me that when we first entered the company, we were especially keen to watch the stage Show of various speakers. Every time we were encouraged or warmed by the passion of the speakers, most of us would return to the initial laziness, so repeatedly, without the end. And those who walk farther than us, walk steadily in the embrace of the three seconds of enthusiasm, but still can rely on the residual temperature to continue to move forward. Now, I just understand, that residual warmth from the heart of the traveler.
They know better than anyone that it takes effort and patience to do any small thing well, and even more so, it takes time. They value time and life more than anyone else, so that they are entitled to enjoy life after hard work.
The rest of the time, while the time is right, with heart enthusiasm, toward the heart of the direction, go forward! I believe that the world is not indebted to every effort, but also remember everyone's dream.