The Words You Need to Hear
Read this to feel inspired.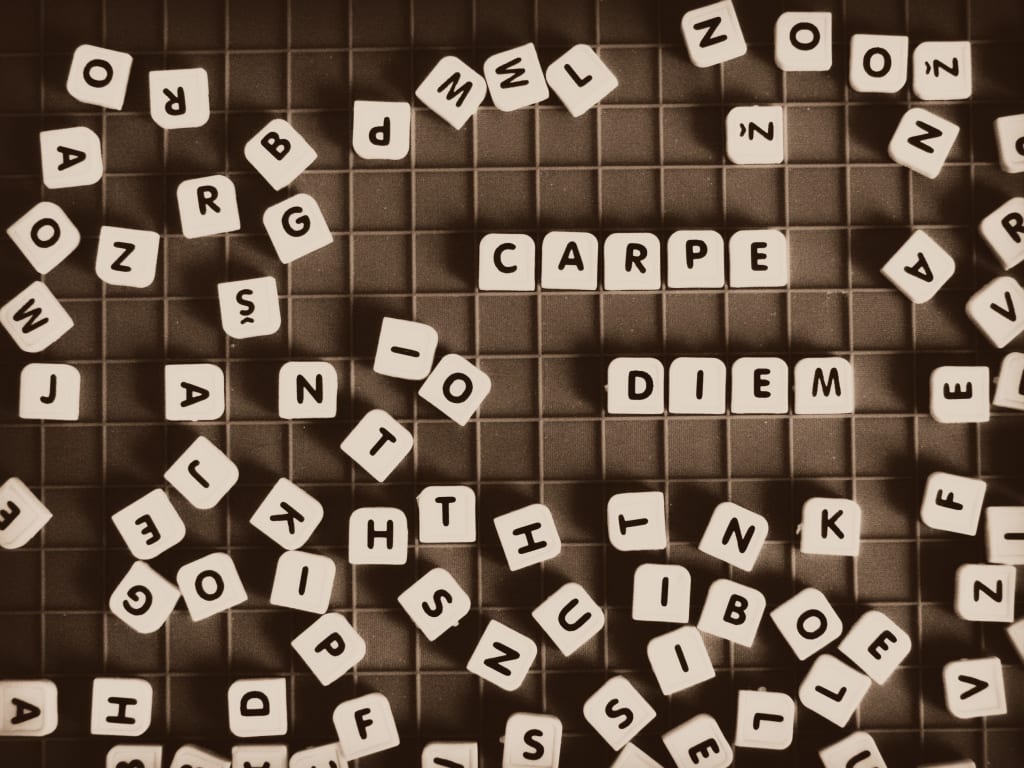 You shouldn't be wasting your life right now, no matter how old you are. Time is not on your side and it won't slow down to allow you to do the things you want to do. It's you that makes the choices; Only you can set the course of your future, and it's your decision on how you spend the time that is given to you in this life. This one life. This one chance to make it count.
Every second of the day should be spent working towards something that will positively impact your future; a future where you hold no regrets. You should be living life, making full use of your potential, not lounging around wondering what to do with yourself or aimlessly planning to go out and waste your time doing things that are unproductive. If you don't make the most of life's possibilities then someone else will, and you'll be the one living with regret—perhaps even jealousy.
No matter how old you are, you need to believe that you can do anything. Age does not hold you back and people shouldn't believe that it does. Just because you are stuck in a job, or still stuck at school, or limited to being at home because you are much older does not mean that you can't be achieving or doing something that you are truly passionate about. If you're not happy with where you are or what you're doing then do something about it. No one is going to understand you more than yourself, so you need to be the one that makes the big decisions in your life. Not your parents, not your friends, not your partner. You. Always remember that it's never too late to do what you've always wanted to; It's never too late to succeed. But if there's anything I want you to take away from this it's that you shouldn't be wasting your younger years. They are the most valuable, life-changing years of your life, and it's during these years that you should be creating your opportunities and living life on the edge by taking risks. Don't waste them. You can party when you've actually achieved something and when you are living the best life you possibly can. I may still be young but I've allowed myself to see life for what it really is and it's full of possibility, full of potential and success. You should be doing the same, in your own unique way, and if you don't agree with me then you shouldn't be reading this.
Motivation has many forms. No matter how uninspired you feel, find a way to inspire yourself. Read a book, take a walk, listen to music. Do anything that works for you. Why would you want to waste so much potential just because you are having a 'down' day. Take the negatives that are thrown at you and turn them into something positive. Take this experience of mine: I went to go for an appointment and even though I gave myself plenty of time to get there, the traffic was not on my side. Everything seemed to be going wrong. I ended up calling to say that I might be ten minutes late, but it resulted in me having to reschedule the appointment and make the long, unproductive journey back again on a rather sweaty bus. Of course, this put me in a bad mood. However, and this is where you need to appreciate how powerful your mind can be, I took the negative situation and told myself to see the positives within it. Yes, it felt like I had just wasted my whole morning, but in a way, I hadn't. On the way home, I looked at things from a different perspective. I valued looking at the glorious sunny weather from behind a pane of glass; I thought about various story ideas whilst sitting in traffic and watching the world go by; I told myself to be happier, and I was. So, my advice is this: Never think that something is a waste of time and don't put yourself in situations that are exactly that. Nothing is a waste if you make it worthwhile.
If you aren't fulfilled or motivated every single day then you need to change. Change your routine. Change your mindset. Do something different. Make it count.
advice
Author of 'The Desert Island', a children's book published at eleven year's old. Been writing ever since.
Receive stories by Morgan Georgia Blanks in

your feed