The journey of becoming a content writer by exploring the inner skill as an ability
The journey from finding the inner skill and finally knowing what I can do actually, and how can I show my skill as a content writer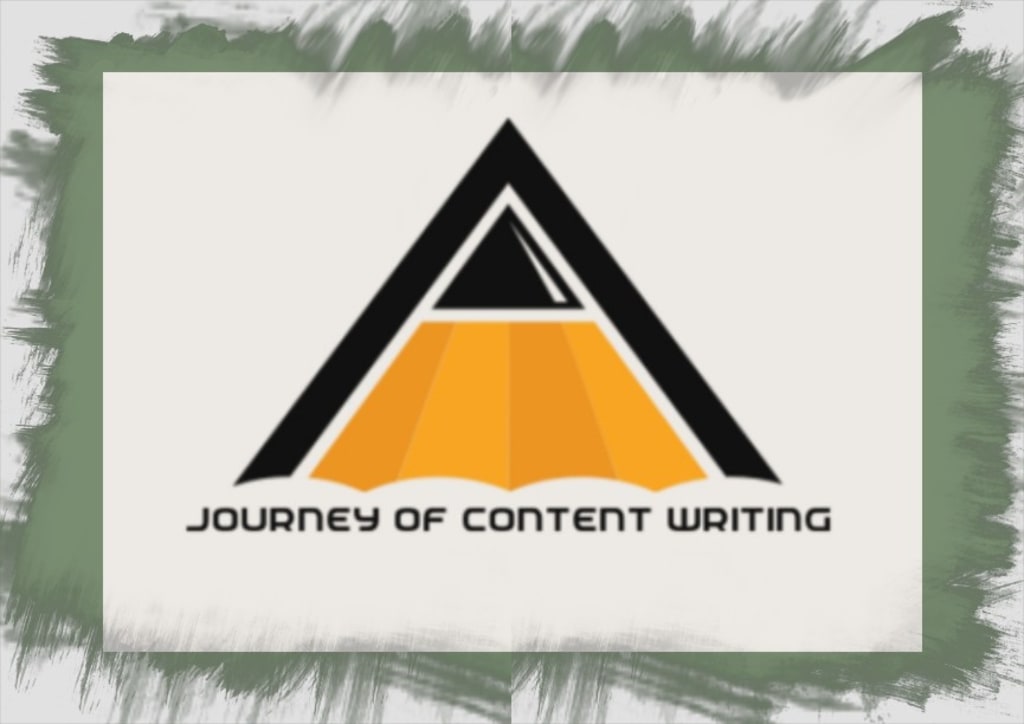 image by https://www.logodesign.net/my-account
To find the inner skill, it is essential to observe the mind keenly to know about the interest the person has. Exploring the surroundings and trying to notice about inner interest towards things can be a way to know about your real ability. Trying a variety of things to examine about interest is a very common way. Some things may catch your interest, but some don't. Inspire from others' skills could become a cause and a way to help to find your inner skill because it motivates a person to adopt that skill. Inspiring is a very self-motivating term that the person to take out your hidden talent and enables a person to utilize the ability in a very constructive way.
Sporadically, the skills are built-in in person, but every so often the person has to strive hard to know about the skill. When a person gets aware and takes it out by keenly observing it and doing work on that skill.
The inspiration of content writing from others helped me a lot to let me know about my inner skill. The decision to work on me and want to know about my ability helped me a lot to start my journey as a content writer.
Reading articles was never my habit, but engaging me in observing the life and world had developed my interest to pen down my thinking in words. I always used to observe the world but could not find a proper way, how can I express it? One day, I heard about content writing, and it clicks immediately in my mind to express my thoughts by adopting this skill. So, I took initiative and started to search about the platforms on which my writing gets views and I can earn even in pennies and get at least little attention from the audience. In this way, the journey of my content writing got started.
When I wrote my first article, I chose the medium platform and my first attempt boosted my confidence so much, and it gave me encouragement and broad my viewpoint about life experience so much. My experiences in life played a key role in my content writing journey. Experiences in life when summarizing in writing automatically urge a person to write with their own thoughts. A person starts to write with more interest and indulges more in the journey of writing and thus sums up the experiences, thoughts, and feelings in words.
In this way, observing and noticing behavior towards society leads me towards a passion for content writing. So, my writing journey got started with my passion and habit and I become addicted to writing by exploring content from my experiences and thoughts.
Exploration, deep observation, and life experiences always remain my self-motivating aspects and urge me to write. Vocal media became my first platform to open up my feelings in words. Stories on vocal media always appeal to me to write more to continue my journey of writing and hence I explore my skill as an ability.
The journey from exploring the inner skill to content writing was somehow difficult for me because it is sometimes being tough to know the inner and explore the interest. Some opportunistic and inspiring moments suddenly click the mind to promote the skills and give a chance to introduce yourself as a new identity in front of the world.
Concentrate and a little hard effort can help you to make your journey easier because writing itself is not an easy process and becoming a content writer is itself a creative approach in the way of writing. Try to explore more platforms and more opportunities to reach the best destiny of writing.

Reader insights
Be the first to share your insights about this piece.
Add your insights