The Dreamers.
Successful and influential persons were once just ordinary persons.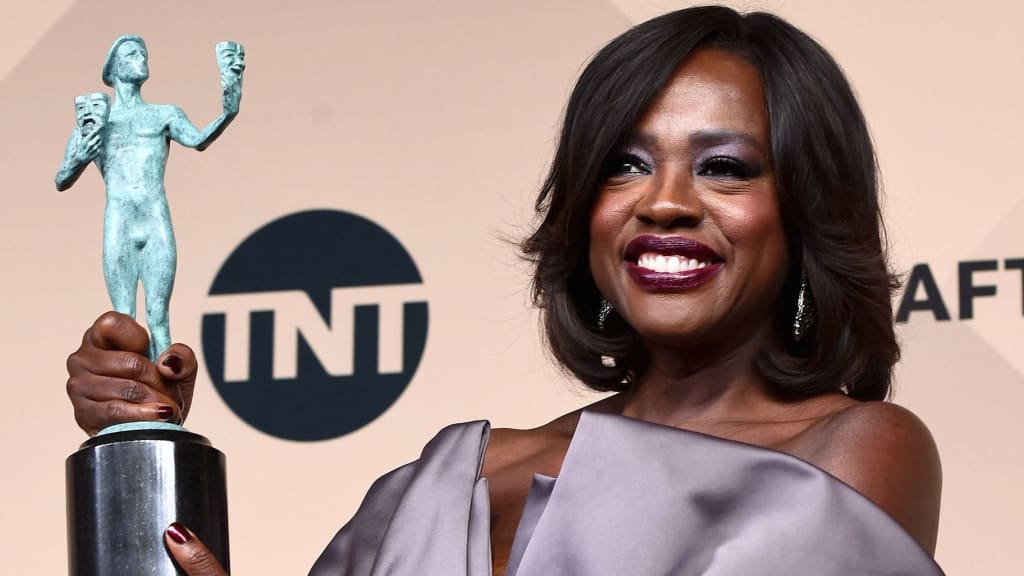 VIOLA DAVIS (Source: Wallpaperscave.com)
Screaming on top of her lungs, a black girl child prayed to God to be taken away from her impoverished life. She pleaded if God's there and if he loves her, she wants to be gone forever. Then she shut her watery red eyes, commenced counting for 10 numbers, and waited for God to take her back. A loud yell of "TEN!" concludes the yelling of time down. She cracked her eyes open, and the world was still the same. The slaying hunger and helpless pain hadn't perished yet. She did what she had to do to feed her starving body. She scoured through the trash containers; she stole food. She was just a hungry kid. But she has begun to own it and fight it. And things have changed by her persistence and relentless endeavors.
Nevertheless, that was in history, which admires and awards her now. That naive young girl has become a thriving actress, successful producer, and human rights and women rights activist. She is Viola Davis, ranked 9th among the New York Times "the 25 Greatest actors of the 21st century." And that was just the part of her excellence. Most of all, she is an inspirational person who hopes that stories of women of color will be heard as they hold power like any other sound narratives.
I am a 28-year-old introvert from India with dreams and insecurities that turns my dreams into nightmares. My passion for becoming a filmmaker introduced me to her works, and from then, the more I know about her, the more she becomes paramount. I find her inspiring not because she is a great actor, but she evokes me that dare and hope in me to pursue our dream no matter who believed or believes. That belief we can achieve or what we can become regardless of where we come from or what we are now.
We all have these distant and excruciating goals that need our relentless and persistent efforts. But they all do not make any sense or begin to work till we believe in ourselves. I used to have a hard time believing that I can become a filmmaker and have what it takes. I still do have that insecurity sometimes. That one devilish thought, what if it doesn't work, is intensely capable of crushing the nerve and spirit I gather from many days of work. There is often a battle in my mind between that staggering thought or hopeful dream. You see, both born to our imaginations and desire. One is fit to hold us up and the other to let us down to not get to my feet again. Something similar is happening now too. As I write this article, you know what I think. There's a part of the mind working to search for words and the other search for power that I can do this. To be honest, I really don't know. The equation becomes more complicated for me to not give up.
Thoughts and times like these make me desperate to look out for hope. I plead the Universe to show me something or at least even a glimpse of hope that just because I am from India doesn't make me less to become a writer and director in this alien world where sometimes I feel like an odd man out. I thought hope comes in offers, calls, and opportunities. I was wrong to presume that. Hope comes in all kinds and colors. Sometimes that hope is Viola Davis to me.
The remembrance of Viola Davis promotes me to believe that not being an American doesn't make me a less competent person. And the only difference is an opportunity. She is one of the living and roaring proof that status and color have zero relation with what we can accomplish. This doesn't make my equation less problematic, but it offers a breeze of hope that it can be plausible too. So I dare keep the belief in me alive that a foreigner with English as a second language can become a Hollywood filmmaker.
I deem that we have two kinds of people: the dreamers who dare to visualize the dreams and the others, the achievers who dare to accomplish the dreams. We all have this dream or goal or an objective we want to go after, but we don't. We are scared of failures and insecurities, and as you might already understand that I am no exception either. But I want to change this. Who I am right now is a history that I want to own, and I shall change it. I want to believe that my dream is worth striving for every battle my mind has to endure. I want to be the kind that not only dreams but achieves too. I remind myself that I am worth it.
Viola Davis is not just a model. She is a role model too, and for many dreamers like me. Successful and influential persons were once just ordinary persons. And I am an ordinary person.
For all the anxious dreamers out there, let's embrace them with faith and relentless force.
Reader insights
Be the first to share your insights about this piece.
Add your insights