The Authentic Human—Real Vibes Only
An Interview with Mary of Snipsnip Vibes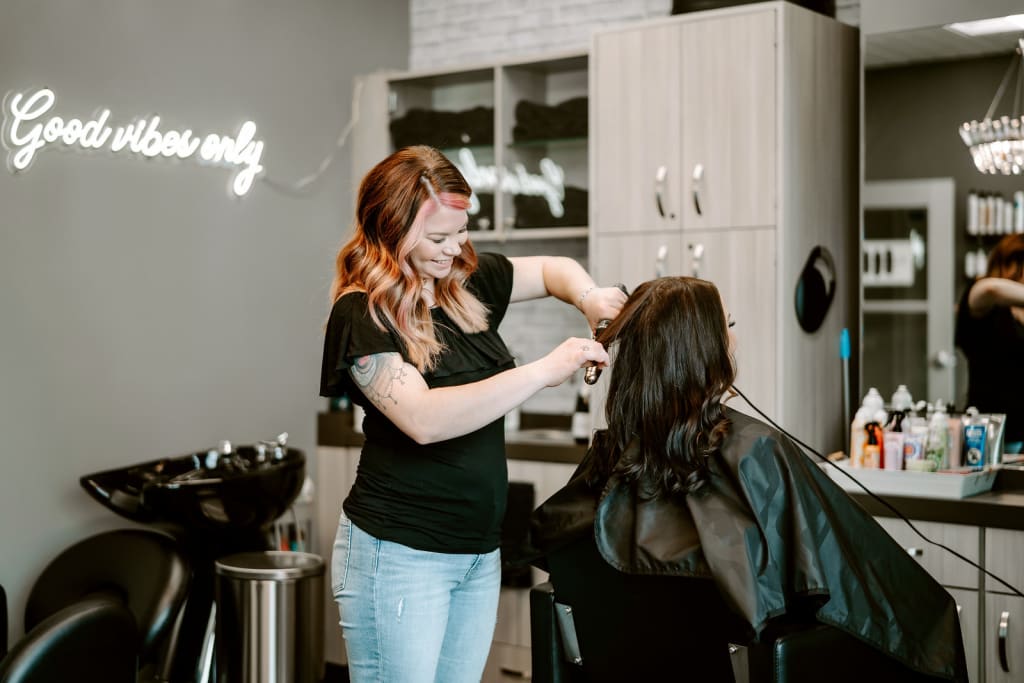 Courtesy of Snipsnip Vibes
My dream is for every person who sits in my chair to feel comfortable being themselves and expressing exactly who they are without judgment. I find this is something that is rarely found in today's culture. Anyone can say they are accepting but making someone feel [accepted] is different. -Mary, Owner of Snipsnip Vibes
On the morning of my interview, I anxiously awaited the opportunity to learn Mary's secrets to success, the sole owner and employee of Snipsnip Vibes, a hair salon located in Central Pennsylvania. I mused over what hairstyle and outfit Mary would wear as I nervously tried to choose my own.
Since opening the doors to Snipsnip Vibes, Mary has built a client base, relocated to a larger studio, collaborated with another hairstylist, and successfully built a business that she enjoys. For anyone who is in the process of deciding what you want to do with your life, how to do it, or striving to become successful doing what you love, this article is for you.
Mary and I grew up together, so we have a similar background, but our career choices could not have been more different. Mary knew she wanted to go to cosmetology school near the end of high school and has been doing hair for nearly ten years now. Until recently, I had opted for the safer route by attending college and getting a job working for someone else. As someone who has always had an allure for entrepreneurship, I wanted to know how she determined what she wanted to do, found the courage to take risks, and ultimately has been able to achieve success doing what she loves.
When I met up with Mary, her hair was piled on her head in a messy bun, she had a fresh face, and she wore leggings and a striped tank. With her one-year-old daughter perched on her hip and a diaper bag slung over her shoulder, Mary said that she "just couldn't today," a car alarm had gone off all night. I was grateful that I had decided to be myself that day, casual, in a pair of athletic shorts and a plain black t-shirt. As I was accustomed to contrived perfection and always playing the part, I found Mary's unabashed statement refreshing. She was completely comfortable in her skin. Although a happenstance, it set the tone for the interview.
We chatted over crêpes and coffee before discussing the questions I had prepared while her daughter meandered around us. As I listened to Mary divulge the struggles and triumphs of owning a hair salon, being a mom, finding balance, the pandemic, and success, I realized that my expectations had been faulty. Much like life, it did not go as planned; however, as I let go and allowed the conversation to flow, I learned more than I had expected. Here is a snip of Mary's candid interview on business, life, and all the good vibes that she shared (puns intended).
FREEDOM TO CHOOSE
Mary says the best part about owning her own business is the freedom to make the best choices for her and her family. The importance of her family was evident as she described her perfect day: going out to breakfast with her husband and daughter and spending the remainder of the day with them. Mary laughed as she said that she enjoys spending time with Verona, but she appreciates when her husband is there to help.
But Mary does not take this freedom lightly, "You can be as lazy or work as hard as you want," but the consequences all fall on you when you own a business. The ability to determine your destiny also means that you are responsible for creating and maintaining it. You have to find a healthy balance between burning yourself out and not doing enough.
Takeaway: The freedom to choose also means that you are directly accountable for the consequences of your choices.
BALANCE IS PERSONAL
I asked Mary how she finds balance and, she confessed that it is hard and something she still struggles with often. It is easy to go between not doing anything and burning yourself out. "Sometimes I wake up, and I just don't do it. Sometimes you just don't," she said with brutal honesty. You have to learn how to take breaks.
Mary shared the methods that she uses to reinvigorate her creativity and restore her mind.
Take a short break. Mary says sometimes you need to walk away from a task, do something else for a short time, and return once you have regained your focus.
Connect. When Mary wants to find a solution to an issue, she will reach out to someone who has overcome that issue or a similar circumstance for advice.
New knowledge. To re-energize, Mary will listen to a podcast or spend time learning something new.
Disengage. When needed, Mary will disengage for the day to give herself a full day's break.
Mary continued saying that while she never feels truly balanced, she has found fulfillment in her approach to balance. It is about "finding personal balance," you must figure out what works for you. For Mary, this typically means working a full day at her salon on one day. While the next day is spent at home, focusing on her personal life, spending quality time with her family, and only spending a small amount of time on her business. Mary uses this routine to improve balance in her life, but she acknowledges that everyone must find what works best for them.
Takeaway: Balance must be defined individually and managed daily; as circumstances evolve, one's approach to balance must also evolve.
CONNECTIONS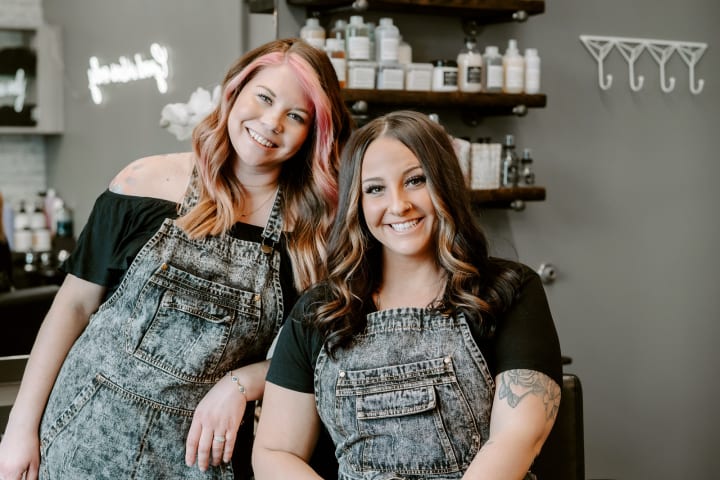 Recently Mary decided to transition to a larger studio in collaboration with Bailey, owner of Salon Ash. As I asked Mary about her decision to partner with Bailey, she corrected me by stating it is more like a co-existence than a partnership. Mary continued by explaining that she felt she had reached a point where she could no longer grow as desired. While she appreciated the freedom of running her own business, it was isolating at times, and she worried about her clients when on maternity leave. Mary wanted someone to discuss ideas, share frustrations, fill the silent space between clients, and a colleague to take care of her clients when on maternity leave. But she knew that she did not want employees or to co-own a salon.
So when the opportunity to collaborate with Bailey arose, it made perfect sense to Mary. They shared a common foundation—their training had been similar, they had previously worked together, and they wanted to provide their clients with a similar experience. Snipsnip Vibes and Salon Ash co-exist within the same studio; however, their businesses are separate.
It has been about five months since Snipsnip Vibes and Salon Ash started their co-existence, and Mary says things are great. As she looks to the future, with her second child due in a few months, she feels good that Bailey will care for her clients while she is on maternity leave. It is imperative to Mary that her clients have a safe place where they receive the same experience as Snipsnip Vibes. Additionally, she no longer feels isolated and has someone with a similar background that she can bounce ideas off of and connect with daily. Having connections is one of Mary's tools for success.
Takeaway: To promote growth, connect with others in your profession.
MINDSET IS EVERYTHING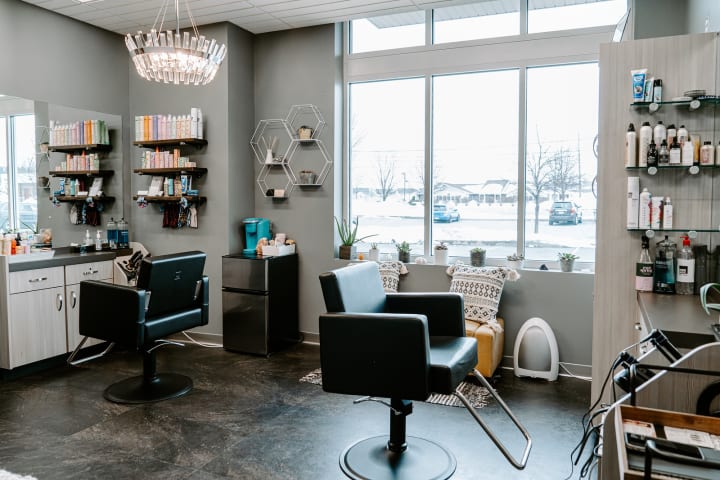 When I asked Mary about the disadvantages to co-existing in a shared space, she responded by saying that she believes that "disadvantages to working with someone else are all in your mindset." People will often focus on one insignificant thing, and then they start only focusing on those small things until they become significant. Mary resolved before entering into a co-existence that there would be disagreements or incidents she may not like, but "all of that is a mindset." She continued by saying that she believes if you are open-minded and try to understand the other person's perspective, "a lot of times it will work itself out." The small things are temporary emotions that go away, and she has chosen not to entertain them.
Takeaway: It is all in your mindset. Do not allow minor incidents and temporary emotions to control your viewpoint.
KNOW WHO YOU ARE OR WHAT YOU WANT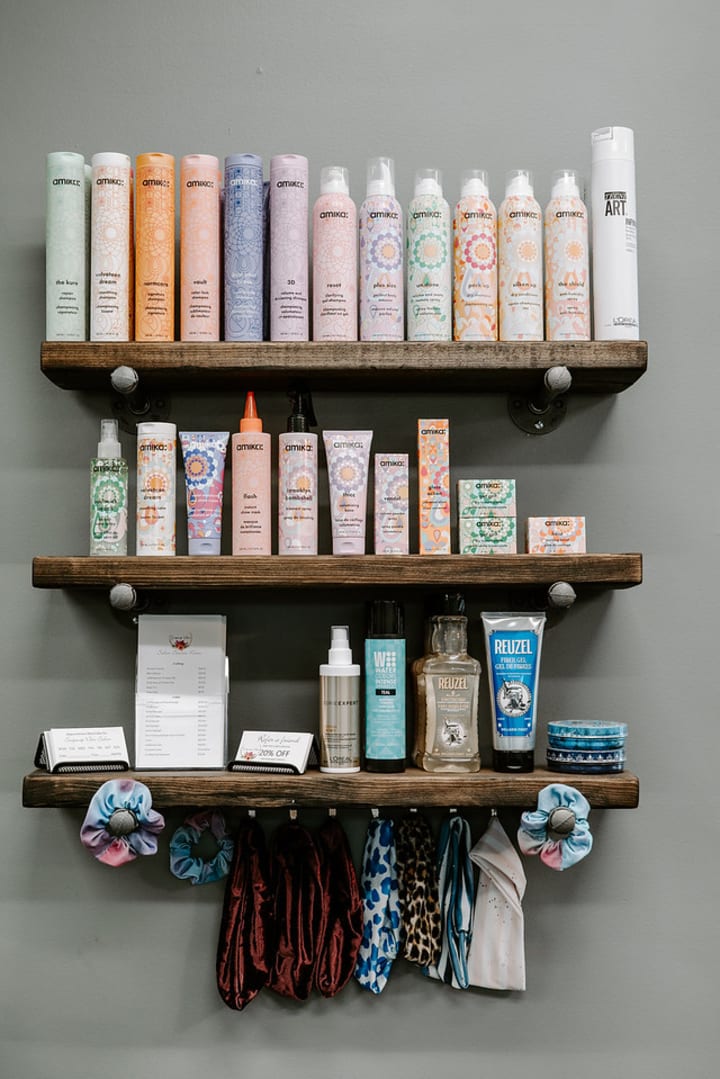 One of the most compelling statements that Mary made was that "I think you need to know either who you are if you don't know what you want or you need to know what you want, and you will find out who you are," but you do not need to know both.
She clarified by saying that she is not the same person as when she started. And she believes that if she had been staunch in staying the same, she would not have been successful.
It is often difficult to know who you are and what you want in tandem. Being oblivious to who you are and what you desire will lead to a complete lack of direction, whereas procrastinating until you understand both will result in a standstill. Instead, ensure you know one, and you will find the other in time.
Takeaway: If you know who you are, you can figure out what you want, and if you know what you want, you can figure out who you are. You do not need to know both at the same time.
BECOMING A MOM HAS CHANGED EVERYTHING
I asked Mary for her thoughts on equality for women in the workplace and the impact of becoming a mother. She responded that "being a mom literally changed every little thing in my life, physically, mentally, everything has changed, I see the world totally different."
However, Mary believes that we, as a society, do not provide enough credit to the women and men who care for a child (or children) and work full-time. It takes a lot of effort to raise children, and you have to do it with a good attitude because children observe and imitate everything. She continued, saying that she would tell each mom or dad to give themselves more credit, stop comparing themselves to others, especially those without children. Measure your success against what you want. Mary explained that when comparing herself to people in her industry without children, and "they [are] do[ing] all these things," she often feels inferior and has to remind herself that she is also raising a "tiny human." You cannot compare yourself to other people. And it is crucial to have a support system. Mary contributes a dependable support system and a healthy mindset to her success.
For Mary, her daughter has become an influential element of her drive to succeed. Mary wants to teach her daughter that when something is important to you, you do not give up no matter how difficult the circumstances, and you have to persevere and learn how to overcome the obstacles. During the pandemic, her daughter was an inspiration to Mary to keep on persisting despite the challenges.
Takeaway: Build a support system.
SPEAKING OF THE PANDEMIC
About a year after opening Snipsnip Vibes and a few weeks after returning from maternity leave, the pandemic hit Central Pennsylvania. Among the most affected businesses in the area were hair salons. A lot of hairstylists jumped ship, closed their businesses, or started new careers.
While Mary is extremely grateful that her family has remained safe, she described how frustrating it was to be legally unable to earn money during the height of the pandemic. She was lawfully unable to work for months and said it was difficult being prohibited from opening while the expenses continued to accumulate. It was hard, but you cannot quit when things become difficult.
No matter how hard things seem, how much people are doubting you, how few people [are] supporting you, [or] what you have stacked against you, do not give up. The best things in life require you to get off your butt, dig your heels in, and push when you feel like you can't. - Mary, owner of Snipsnip Vibes
Takeaway: Anything worthwhile is worth the effort.
STAY IN YOUR LANE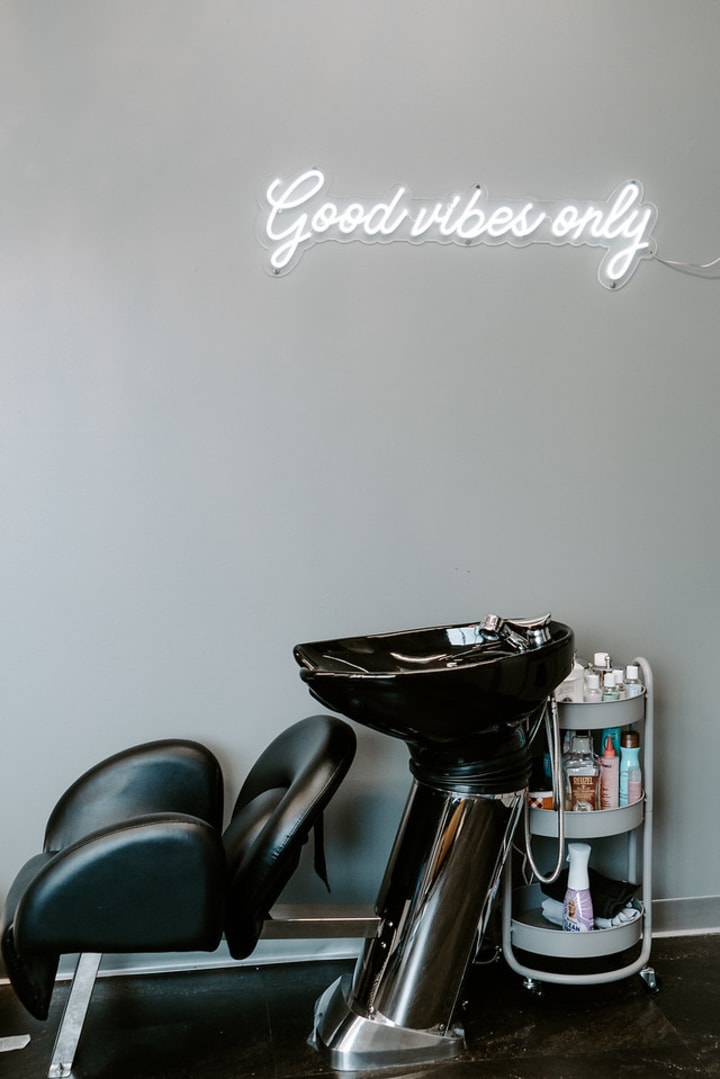 I asked Mary what she wished she had known before opening Snipsnip Vibes and where she hoped to be in five years. Mary said, "If you told me five years ago I would be a mom running a salon, I would never have believed you. But that is what I've learned about life. It's almost always taking you unexpected places." Looking to the future, Mary says she would like a schedule full of clients and a profitable business while maintaining balance with her personal life. But she prefers to take it day by day.
Mary learned early on that it works best when she pursues what she wants and values. It is easy to get distracted by what other people are doing or want, but it is critical to success to stay in your lane. "Do what makes you happy, follow what is important to you, and don't worry about what anyone else is doing."
Takeaway: Stay in your lane and focus on what is important to you.
~
As the interview ended, my thoughts shifted back to the morning, to my anxiety, trying to decide what I should look like, when I realized that Mary had unknowingly reinforced her vibe before saying a word; be true to yourself and no one else.
Mary's vibe can be encapsulated by her favorite quote by Dr. Seuss:
Be who you are and say what you feel because those who mind don't matter and those who matter don't mind. -Dr. Seuss
Mary's Current Favorites:
Favorite Tool: Mary's favorite tool is her le mercel professional 2-in-1 swivel curler. She loves its versatility.
Favorite Product: Mary's favorite product is amika's Glass Action Hydrating Hair Oil. She loves how it makes her hair feel silky, smooth, and tones down frizz.
Favorite Trend: Mary's current favorite trend is a thick money piece (see Mary's pink money piece below). Mary says money pieces are high maintenance, but they are also fun, bold, make your hair color pop, and exude confidence.
To connect with Mary or find out more about Snipsnip Vibes click here. If you enjoyed this article, check out my other articles here.
Find out more about catchafrisbie below.
About the Creator
I want to leave kindness in my footsteps and tiny seeds of hope in your brain.
Write your own story here.
Reader insights
Be the first to share your insights about this piece.
Add your insights