Sun-Kissed And Invigorating
Awakening To Spring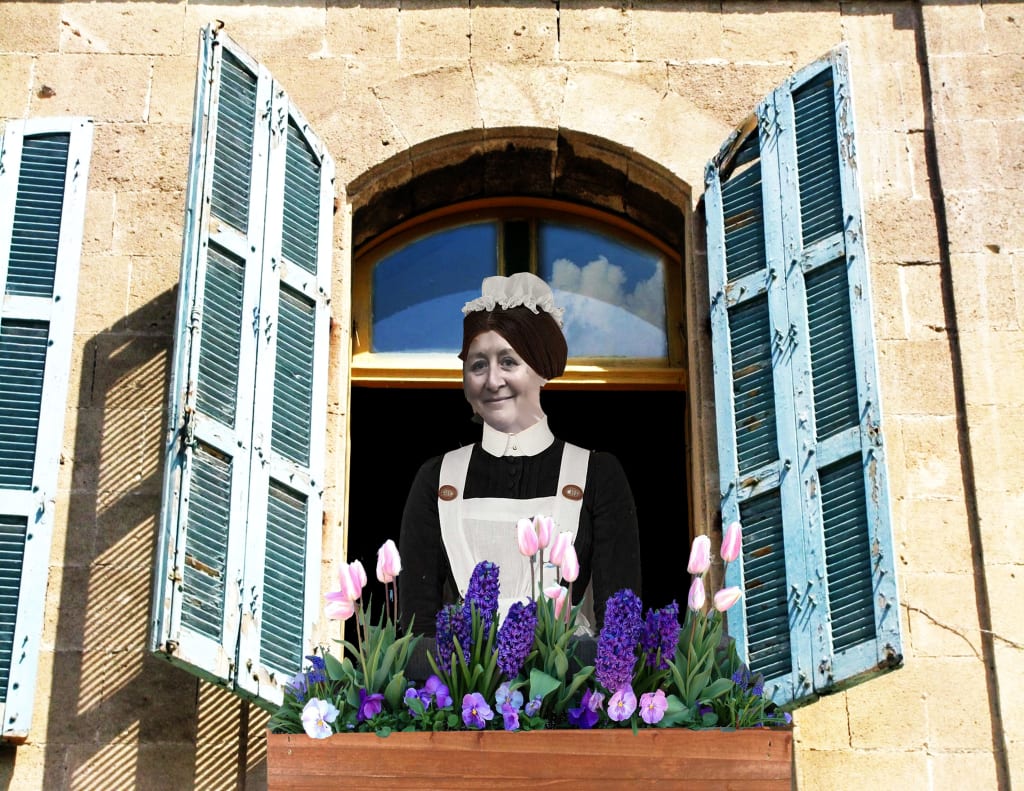 "Let The Good Times Begin"
"Good Morning" and hope you are ready to do your chores.
Every Saturday was cleaning day at our home in the Junction. From the clickety-clack of the trains on the track, the extra dusting needed to be done. Then of course moms favorite teacup with every room in the house on little pieces of paper.
Gathering together, my sisters and I would pick three rooms. Once they were completely cleaned, mom did a complete inspection and we would earn 25cents if the job was well done. "Now that was big money, you should have seen what we could buy." (Or even save)
Personally I really didn't enjoy cleaning the bathroom. I remember from baking soda to vinegar and good old bleach, down on my hands and knees scrubbing the toilet with a toothbrush all around the bottom rim. "But it sure did sparkle".
I look back and even thou many children may complain today about doing chores, or many parents disagree with giving children chores, we had fun. Mom always paid but wanted to teach us that if a job wasn't done right, than you shouldn't do it all.
"Hippity Hop - Spring Is On Its Way"
Although I am a little behind this year, I am still trying to organize some Christmas ornaments in storage containers. But by this weekend, with a checklist in hand I am excited to say "Spring Cleaning Will Be Happening". "Yay"
With A Little Help From My Friends
Through my wonderful family and friends I inquired tricks and ideas of how they get ready for Spring Cleaning. It was so interesting what everyone had to share.
As for one she wanted to know if being organized was actually a real thing. I totally understand that, with life and the way everyone is working and raising families, it isn't something you plan. In fact it becomes a daily routine.
Another friend uses her organizers, that she sells to store away things, like winter clothes or coats and puts them under the bed or in places where they are very neat and tidy. (great idea) I personally need to purchase some.
Than my wonderful cousin went into a great list of cleaning ideas of - One room at a time, cleaning your closets, cupboards, drawers than she flips the mattress. (Donating clothes or things that might help others in need and that you don't need anymore)- Extra space.
Her other recommendation was the use of Pinesol and bleach - nothing else will ever clean as well as these two products.
Now for her sister and sister in law, they said they were going to call her to clean their homes. (the joy of family)
The funniest of them all were the two or maybe three if you include me, living with our men and our sons who purge and can't give up anything. A dumpster in the driveway to throw things out. I chuckled when I read that because I have actually thought of this a few times. (my husband still has a shirt from before we dated- way to small, but one day he is going to wear it).
I wonder when one day will happen, will it be in style? He must love it and that is all that matters. (I Guess)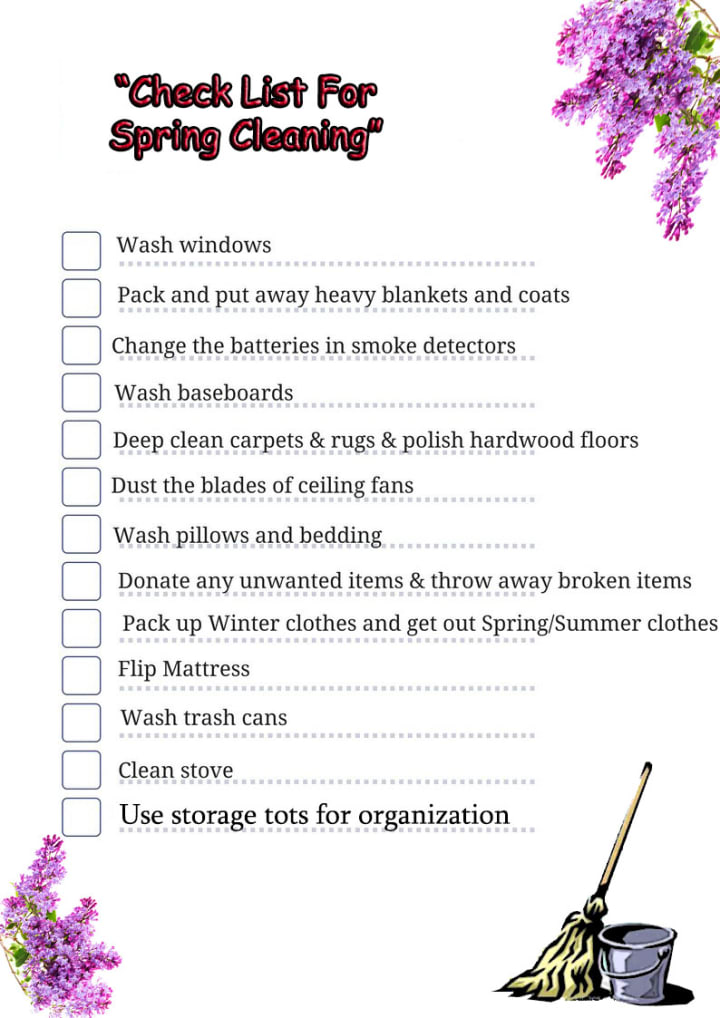 For Every Season I Have A Check-List
A check-list of things to do is done for every season. I make these up and print a few off for the following year. I may change it a bit or redo it completely, depending on our living circumstances.
This year has been a little different than other years, with an essential worker going out the door everyday and two working from home. Well, our house really needs a thorough cleaning. We use Lysol-bleach on a regular basis on computer keys and home phones. The bathroom and kitchen ( the hot-spots), where everyone uses things over and over again are done on a daily basis. (even the laundry room)
After saying all of this, even thou they are clean, a overall cleaning is about to begin.
Above is my "Check List For Spring Cleaning" for this year.
My goal is to do two of these thoroughly, one day at a time and do the best I can.
Another is one room at a time, caring a bag in one hand for garbage or recyclables. The other is for donating things we know longer use or wear. (I personally have been taking them to a local place, helping families in need)
A mist the cleaning we are presently renovating, which in a way is fun. The enjoyment of washing the walls, to a soft subtle color of paint is so refreshing.
A clean house with a new flair. Also while renovating and changing the themes for different rooms (lots of things to donate)
The other thing is living on a budget while cleaning and designing can be fun.
I have made wreaths and various things throughout the house to give it a nice added appeal and making it warm and comfy. (also to give yourself a lift- pick up a nice bouquet of spring flowers from the grocery store)
There is no place like home, especially a home that is given tender loving care. No matter where you live, if your love is put into it, even with pictures of family or friends.
Cleaning My Way To Enjoy The Blossoms of Spring
I remember this saying from when I worked in the office (I heard it from co-workers) and I still think of it all the time.
"The best way to clean your house, invite someone over and you will have it cleaned in no time."
I remember doing exactly that, inviting guests and stuffing things in drawers and places. Later I couldn't find anything, so I guess I didn't need it to begin with.
Now that my home is clean, the windows open wide.
I am set to go outside.
To enjoy planting bulbs, listening to birds sing.
So many blessings of our season "Spring"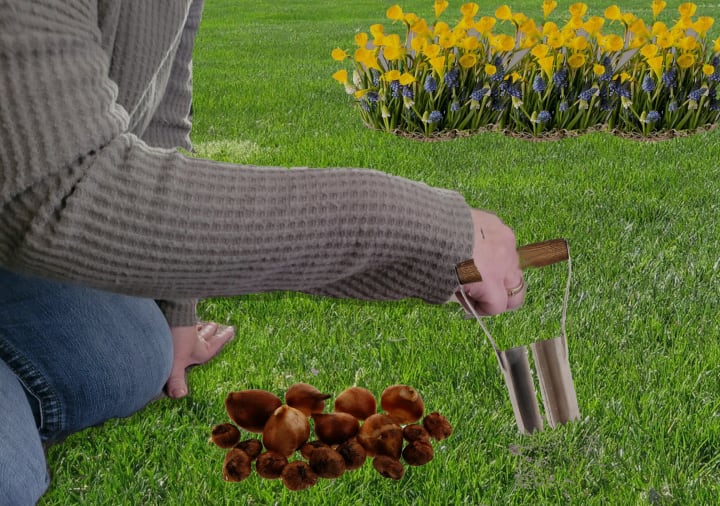 advice
About the author
A published author at 7 years of age. International writer with other authors, wrote together, all royalties went to Cancer patients with no insurance for treatment. Every day I challenge myself to learn something new.,
Reader insights
Be the first to share your insights about this piece.
Add your insights