Successful Atlanta Entrepreneur 'Nafeel Ahmed' Shares His Journey To Stardom
Successful Atlanta Entrepreneur 'Nafeel Ahmed' Shares His Journey To Stardom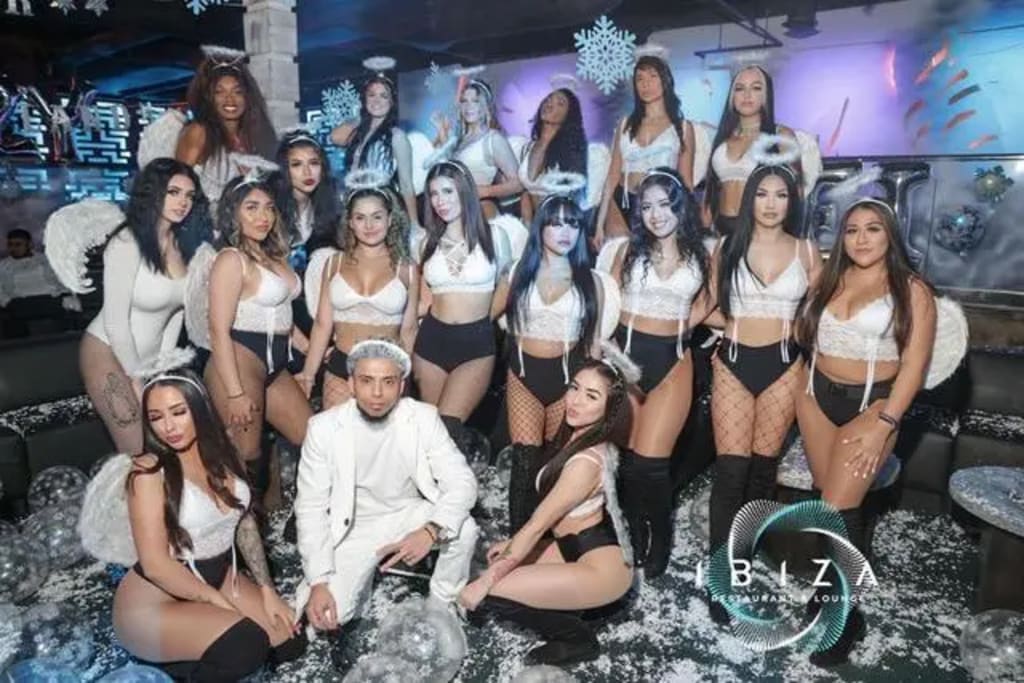 Atlanta's Ibiza Lounge is one of the city's finest establishments. From its excellent menu to marketing and outstanding customer service, it's unquestionable to see why this club leads the pack among similar businesses. In addition, they recently did a major million-dollar remodeling renovation for their fifth anniversary, making Ibiza the most in-demand venue for private events and parties. Unarguably, the décor and menu are exquisite; nevertheless, Ibiza's selling point is the heart and soul of the establishment: its founder and CEO, Nafeel Ahmed.
As a Muslim from the Middle East, seeing this dream become a reality was a long and tedious journey for Nafeel. The story begins from childhood, with a curious and friendly Nafeel who loves making people feel truly special. By the time he got to high school, he was sure his passion lies in marketing. While this age was devoid of the social media rave as with current times, Nafeel improvised by creatively adopting the available means to impact his audience and boost sales. From distributing flyers to collecting emails, Nafeel explored every means to make a lasting impression.
Nafeel ventured into the hospitality business, which was a rocky start even after more than a decade in the marketing and branding space. Although, Nafeel's father has a different belief; thus, he wasn't pleased with his line of work, as he perceived it to be sometimes associated with alcohol-based brands and being in the company of women. Despite his father's lack of support, Nafeel was determined to forge ahead and establish something he could take pride in, regardless of the pain of not earning his father's support. The disapproval motivated him to create a genuinely inclusive space that reflects his interests- to see more diversity in one place.
"I've always wanted to open up a spot where people can make great memories and be themselves," Nafeel shared in a recent interview. "A hub place for people of all backgrounds to come together and have an amazing time," Nafeel explains that the club's specific location was deliberate because Duluth is already well-known for bringing in a diverse crowd. However, that's not all that makes Ibiza Lounge a popular hospitality destination.
"Ibiza's success is not premised on the great vibe accompanying it, rather, the team's effort both physically and via social media to expand our reach," Nafeel explains. He leverages his marketing background and his marketing and social media management company to create awareness and promote his club. If the metrics and ratings- 48,000 check-ins on Facebook and 4.2-star ratings on Google with 835 reviews are anything to go by, his strategies can be said to be effective.
Nafeel explains how impactful his team has been to the success of the business, as they've been instrumental during the dark times. Over the years, their support has allowed him to maximize his potential and take the club to the next level. Nafeel looks forward to expanding Ibiza's vibe to more parts of the country, including less diverse parts of the country. He dreams of opening more restaurants and lounges where people can have great, memorable experiences throughout the country.
Nafeel's simple message to aspiring entrepreneurs: "Follow your passion and love what you do regardless of anyone's opinions." He also encourages them to take risks because failing is not the end of the journey. "Stay consistent and use each failure to learn and grow," he concludes. Success doesn't come over night. Hard work and consistency is the key.
To keep up with Nafeel and his journey be sure to follow him on social media:
Instagram @nafeelofficial @ibizanafeel @ibizaatlanta
Facebook Nafeel Ahmed
Snapchat @nafeelofficial  Website http://www.ibizaatl.com/
Reader insights
Be the first to share your insights about this piece.
Add your insights