Steve Harvey's Simple Psychological trick to Attract Success
How to Succeed like Steve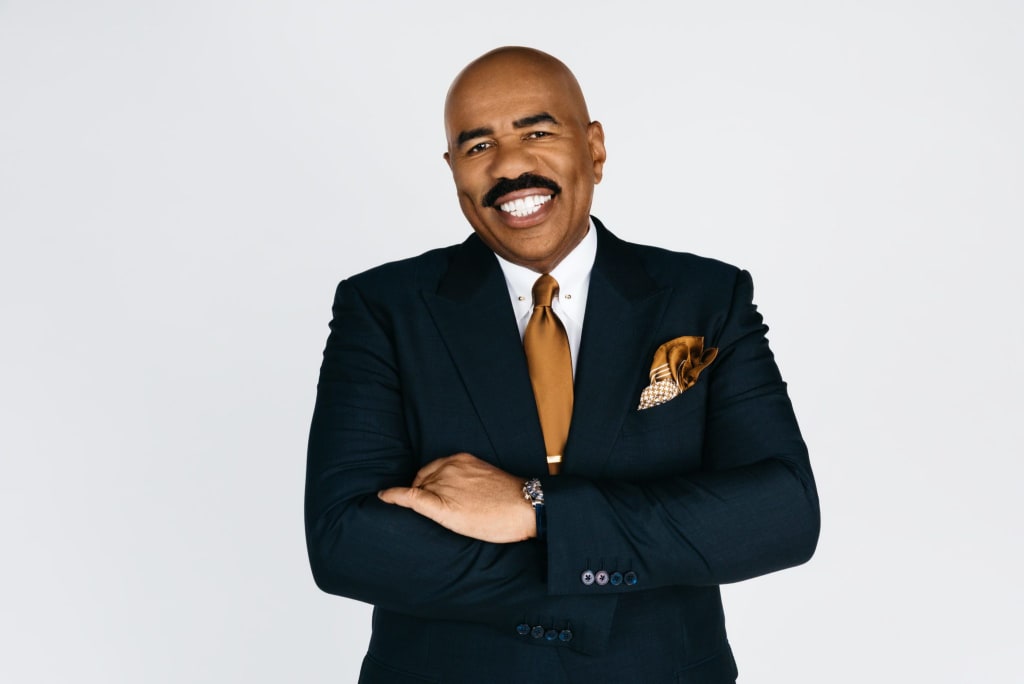 Steve Harvey has some interesting psychological tricks up his sleeve!
One in particular has been causing quite a stir online recently.
This method is both subtle and simple, and can really help to change your thinking and behavior in a sustainable way.
When I think about it, this is exactly the same principle that has worked in my life since I quit my full-time nine-to-five job to become a full-time blogger.
It's been so liberating and empowering!
I learned a great lesson from Steve Harvey that I wanted to share with you and I trust you'll find it useful, too.
The psychological trick Steve Harvey taught me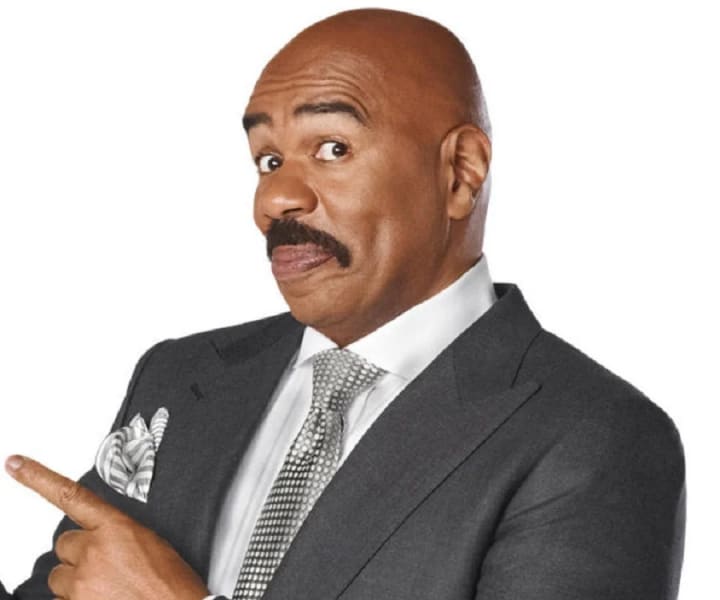 In a YouTube video short, Steve Harvey said that the next time you fly, try asking for an upgrade to first class!
He says that upgrading to first class once will give you such an extraordinary experience that you'll never be the same.
Just one trip in first class will have your mind and behavior seeking out ways to return to that luxurious level of travel.
It's a subtle, seductive, yet powerful way to change your thoughts and actions to be more successful.
If you're interested, Steve Harvey has a great YouTube video explaining his method.
When Steve Harvey talks about the power of taking that first step up into first class, he is definitely onto something!
Taking that first step can really make a difference and can help you achieve your goals.
Take First Class
First class is such a different experience from flying in coach.
You're surrounded by other successful people and the flight attendants treat you with so much care and attention. It definitely changes your mindset.
There's no denying that taking that next step can change your life for the better.
When you experience something new and wonderful, your brain starts to rewire itself to accommodate this new experience.
Suddenly, you're not thinking about going back to your old ways - you're thinking about how this new experience has changed your life for the better.
You start thinking about how you can make first-class a regular part of your life. Your behavior starts to change to reflect this new mindset.
You find yourself looking for ways to prove to yourself and others that you're a high-class individual worthy of a luxurious lifestyle.
It's a subtle change, but it can have a significant impact on your overall success in life.
Treat yourself: Buy that mansion
Some people see Harvey's story as a lesson in how to achieve success, no matter how difficult your circumstances may be.
Others view it as an example of what not to do, citing the high cost of the home and the potential for financial ruin.
Some people are definitely coming from a bad place with Steve Harvey's lesson. It can sound offensive and classist, but I don't think that's the case.
The key is to treat yourself to a lifestyle above your current means.
That could mean buying a nicer outfit, indulging in a luxurious spa treatment, or simply grabbing a more expensive bottle of wine.
The point is not to spend more than you can afford. It is to open your mind, give yourself a taste of a "better" life. Whatever that means to you. And then let that experience change you.
Once, while I was living in California, I remember taking my phone and recording houses on the hills in Pasadena.
I noticed these giant houses in the distance that seemed to rest on top of these hills.
When I sent the videos to my friends, they were amazed that I was there. We had never seen houses like this back in South Carolina.
I proclaimed that my friends and I would live in these houses someday. Or at least we would live in houses like them.
The feeling I had when I spoke these words was so intense.
It was only just a few months later when I was able to live in one of these houses.
Yes, you heard me!
Looking back it was such a surreal series of circumstances and events. Yet, I don't believe it was mere coincidence.
Here's how it happened.
Fortune led me to a meditation seminar with monks and nuns from Myanmar.
Through the connection I made with these Buddhist monks, they eventually invited me to stay at their property on a mountain in Lake Elsinore.
Little did I know, this property on the mountain they mentioned was actually a mansion. It was only being managed by two other monks.
Since the monks were very humble and received donations, this house was one of the donations they had received.
I got to stay there for three months for a whole summer by myself. One of the best and most peaceful experiences in my life.
I just spent time in meditation, gratitude and appreciation. Nourishing my spirit and embracing my situation.
"Feeling is the secret." ~Neville Goddard
Many things can manifest for you in your life like this.
Often, we become a magnet for the Law of Attraction when we are able to vividly picture and feel into our future desires.
A great way to do this is to place yourself in the environment.
If there is a car that you want to eventually buy, go test drive it. If there's a house or a neighborhood you want to live in, go visit.
Give yourself the opportunity to use all of your senses and allow your subconscious mind to feed on the experience.
This gives it the fuel to drive you towards your desired outcome.
Final Advice
Sometimes making small changes in our lives can have a big impact, like taking advantage of opportunities to fly first class instead of always sticking with coach.
If you follow Steve Harvey's advice and give first class a try, you may find that your life really does change for the better!
Your mindset may also improve as a result of this positive experience, which is all the better for your manifestations.
Thanks for reading! I trust that this inspires you to dream bigger in life and not be afraid to experience things that you see in your future.
As a bonus, here's an unreleased video of me at the house on the hill in Lake Elsinore, California.
About the Creator
Here to inspire you on your journey. ✊🏾
Connect with me on IG @jromeshaw
Donations are appreciated $jromeshaw 🙏🏾
Reader insights
Be the first to share your insights about this piece.
Add your insights