Social Media
I am not Social Media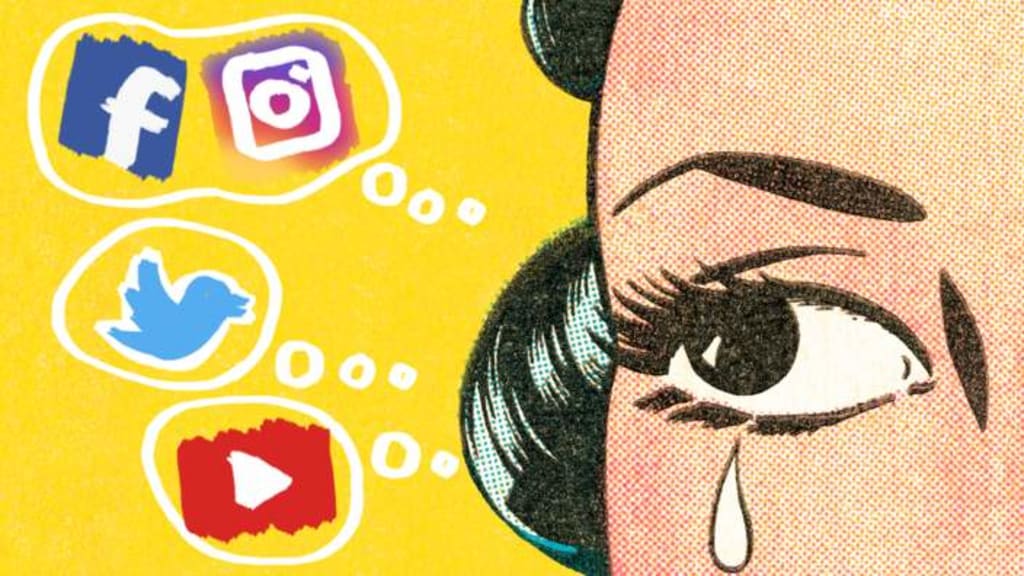 I was watching the news today and they were discussing with some of the models from Instagram about how they became Instagram models. They were GORGEOUS! They were explaining how they make money and how they bare just enough skin to be sexy and intice their followers to follow them. This not only increases the amount of revenue they can earn but it increases the number of people following them on Instagram. They were up in the millions! Mind you most of their followers were men. I was really intrigued by this concept. They were not only beautiful women, but they also had brains and a plan to continue to be successful on Instagram. I was impressed. But I also became sadden. I became bothered not because these women are beautiful and have a huge following but I was saddened and concerned about what this particular perception of beauty is doing to our society today. For the men and women. Everyone cannot be a Kardashian. We all cannot look like these beautiful Instagram followers. Let's not leave out the male models on Instagram as well, we all can't all be Idris Elba. So how can we educate our society and upcoming youth on how to build confidence and be happy outside the gram and other social media sites? How can we teach them to be happy in their skin even if they don't look like these Instagram models? You are not social media.
We have had an increasing amount of youth and adults suffering from suicide attempts, depression, school shootings and mental illnesses that need to be addressed. I think social media can help address these issues. Every one of these cases has reasons behind them but we need to let our young ladies and men know that what is depicted on social media is not for everyone and IT IS OK! You are special and unique in your way and you do not need to have a million followers to be accepted in society.
Falling in love with yourself is a life long journey. If you learn to be by yourself and love yourself first, outside forces cannot have a huge effect on you. We all have different backgrounds, and life lessons, some good and some not so good. It's how we deal with the issues that take us through the journey. So before taking into consideration the "so-called" Insta fame on social media and allowing social media to determine your success and/or failures in your personal lives, embrace that you are YOU and there is no one else like you. Learn to be happy in your own skin and do not think for one minute you have to have the material things, and/or fantasies, on Social Media. Truthfully you don't know what goes on outside of social media with these individuals.
Social Media first started to get important messages across, promote your business, get a job, and now its turned a little negative with commenting on status and pictures of friends and associates. Some people get into their feelings. It started as just your personal friends, and now it seems like it has turned into a mini-critical pool of envy. But don't be envious. You do not have to post your every move, at dinner, with the bestie, on vacation to get approval from so-called friends. Live in the moment, make your own moments. I challenge you to spend a day WITHOUT social media. Spend a day with yourself. Get to know you, so you know who you are.
Love YOU,