Sideline
Echoes of support
You're the CEO of your own business!
Those words meant so much to me... I do believe it was from that moment on where admiration for myself took place. And it was all because of a young black woman named India Rose.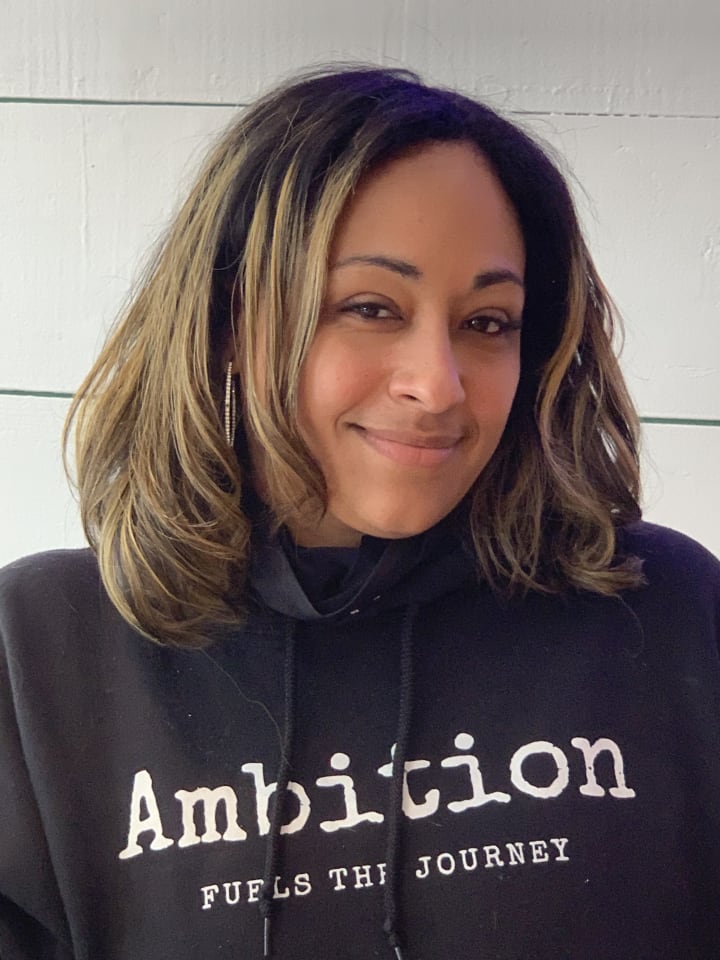 I first met this courageous entrepreneur during a time when I was just starting a business and I was very fragile. Just setting up a meeting with a consultant alone was scary, nevermind talking about something I knew nothing of... Before that point, I had never been in business and I was excited and full of fear at the same time. I was seeking help from someone to guide me and help me make some improvements. I felt intimidated amongst my colleagues in the very beginning. I always felt as though I wasn't good enough at what I did. There's a long story behind my feelings of inadequateness at that time, but for now, I speak of it as the beginning of my success and admiration for myself through a process that was taught to me.
My search for help began when someone suggested that I call India Rose of Hustle and Thrive Business Consultant and Mentor. I was told she was a professional and very friendly and that she could help me "thrive" in my business.
I found India online on FaceBook. We connected. We made an appointment. We met.
First, let me tell you that India's demeanor was extremely pleasant on the phone and right away I had a good feeling about our meeting up. It felt important to be meeting with someone of such stature in the business world. I recall India's smile. She was so easy to talk to.
I'm not sure if I gave off some clues as to how I felt about myself or looked at myself, but India noticed and immediately squashed any negative talk. She expressed how important it was to hold my head up as I walked, amongst other positive reinforcements. Then she said it! The words rang through me and made that moment one of the most important in my business adventure.
"You're the CEO of your own business! You can achieve anything you want if you have the desire and motivation to do so." India chimed. We continued on with our meeting while sipping coffee at the Black Dog Cafe, one of the spots regular meetings take place often... But I never forgot those words, because I was never the CEO or the 'boss' of anything. I cherished that positive reinforcement to this day!
SPOTLIGHT
I decided to spotlight India, in this writing, during black history month because I admire her enthusiasm, her work spirit and her strength as a young black female entrepreneur, especially what she does for others, most importantly young women. She leads by a power of example of courage and vitality, which shows through her story and her passion for her work.
Moving up and keeping her feet in front of her, she turned a dream into reality and an inspiration into a physical product. Stepping away from her Consulting firm and embarking on an adventure of a dream, captured her experience of being a sports mom and the passion she has to make it real.
SIDELINE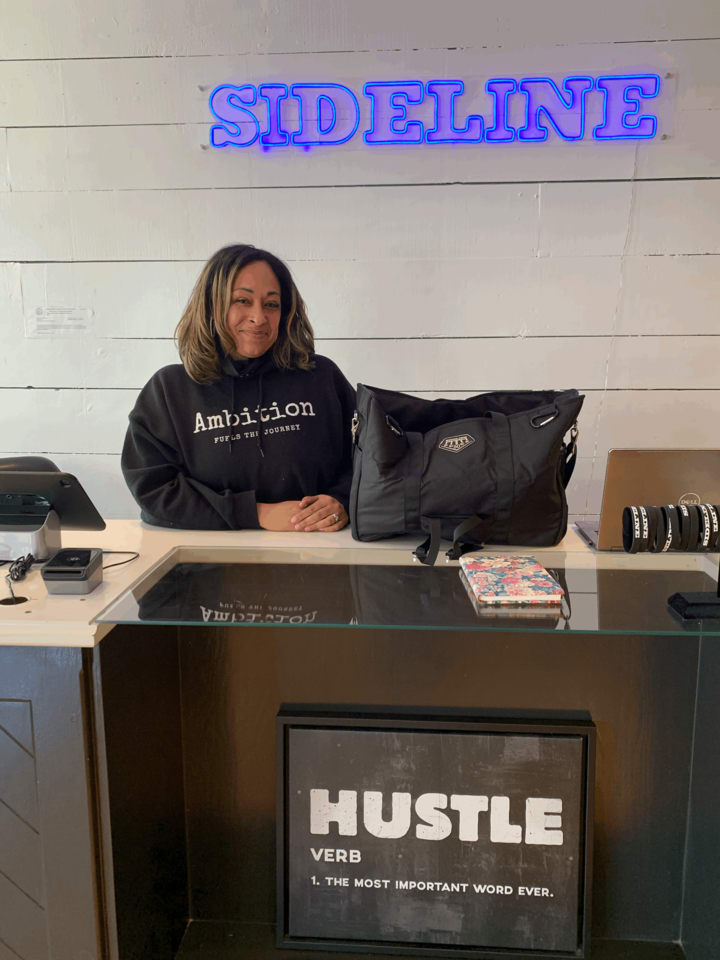 With the knowledge and experience of being a business consultant, India bridged her love for business and sports into one. She created and branded the name SIDELINE - Sportswear and fitness wear via retail and online store. Being a sports mom, former basketball coach and player along with being an avid sports enthusiast, India struggled with carrying all the "stuff" needed for a sports adventure or game. This encouraged her and her ideas to come to fruition with the creation of a bag. A three in one bag. The Sideline Bag. Something that she would have found extremely useful back then. And this was the beginning of a dream... Note the sideline emblem referring to the hash mark on the football field. One of the most important factors of Sideline and its inspiration is the echoes from the fans, parents, team members, sports moms and coaches - the entire support system. Focused on positivity instead of the negative emotions that can come from the competition. Sideline is also into philanthropy and giving back. India's experience in all facets of being a sports mom and businesswoman makes paying it forward easy, by mentoring young women making their way into the business world.
GETTING TO KNOW YOU
A younger India wanted to be a hairdresser or a choreographer... A young India wanted to get into broadcasting and journalism... "It's not close to where I am now, but each career has transferable skill sets that I am pretty good at," she says with confidence. All of these aspirations make for a good learning experience, especially when put into action with one another. While on the topic of her younger self, I also inquired what she would tell her younger self if she had the chance. India explained that she would tell herself to seek mentorship. I couldn't agree more! When I decided I would even begin to venture in the direction of the business, I sought out help from SCORE - Service Corps Of Retired Executives. Today, India mentors other young women seeking improvement or learning something new they can use to help them or simply being energized by India. India empowers other young black women by positive reinforcement and to push forward with their dreams and not give up when they hear too many no's. Whether it's a job interview or an entrepreneurial journey, just keep pushing forward. Surround yourself with people who are smarter than you and learn from them. Pick up on their antics and measurements in the field and take from that. While India didn't have the mentorship as a young girl, you can clearly see her remarkable success and how determined and consistent her desire was. I do believe that the word she uses to express her desire is "HUSTLE".... a part of her prior business and experience succeeding through many challenges as a young black female entrepreneur.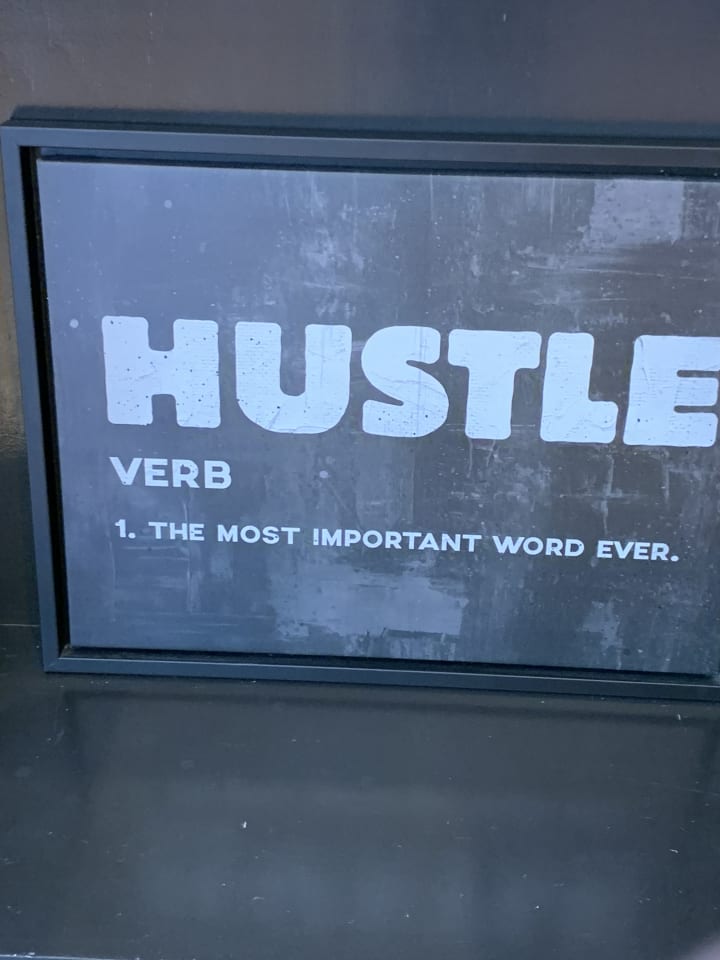 AMBITION
'Ambition Fuels The Journey'
India's slogan and the motivation behind the brand. "This is something in the marketplace that inspires people and motivates them to live an active lifestyle while supporting the sideline echoes. I incorporate all of this into my sportswear line. I'm building a culture around my brand, not just clothing and accessories."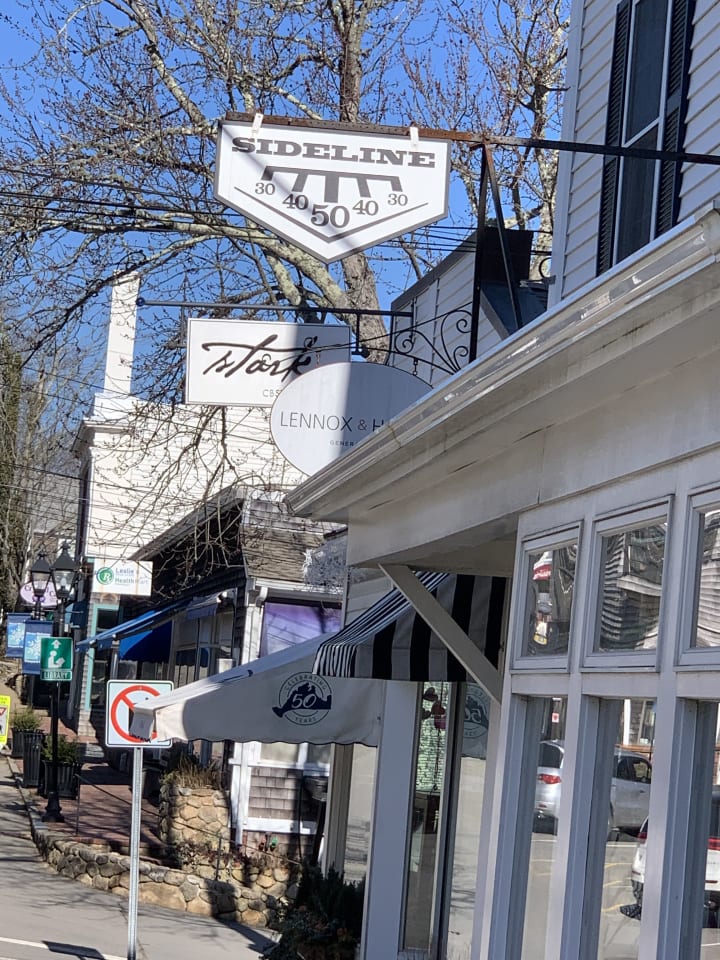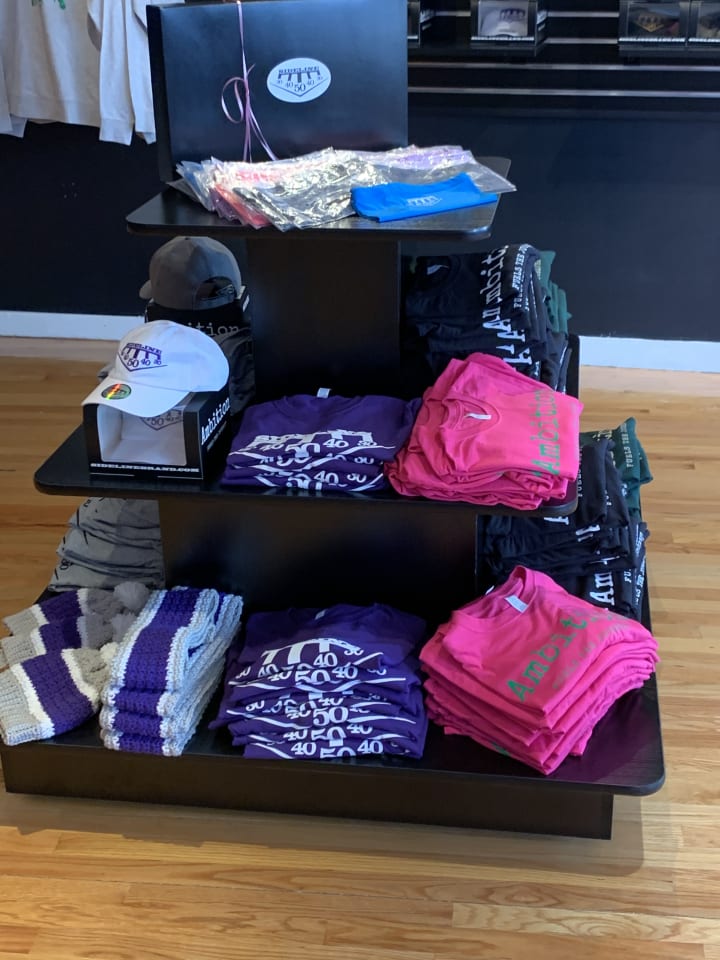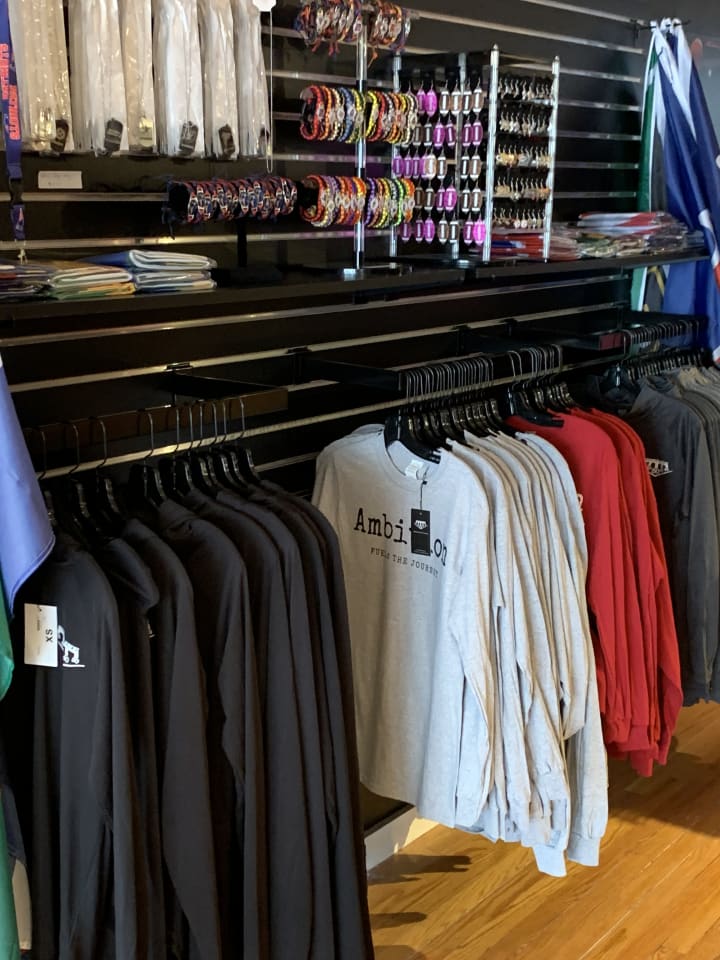 "Without struggle, there's no progress" by Fredrick Douglas and happens to be India's favorite quote. This was also her yearbook quote and she refers to it often to this day. Facing challenges every day and rising above is a tribute to all other young women that anything can be done if you put your mind and heart into it.
YOU can be the CEO of your own company!
To finish... I thank you, India, for instilling confidence in me and letting me use you as an example to trudge daily business life with my head held high and a smile in my heart, for I am putting my dreams together!
success
About the author
I am a third generation islander that lives on Martha's Vineyard. .. During my mid years, i chose a trodden path that wasnt that pretty, but am grateful to know who i am today and what i can do and how strong i am because of it...
Reader insights
Be the first to share your insights about this piece.
Add your insights