Sheronda Barksdale
Inspirational Woman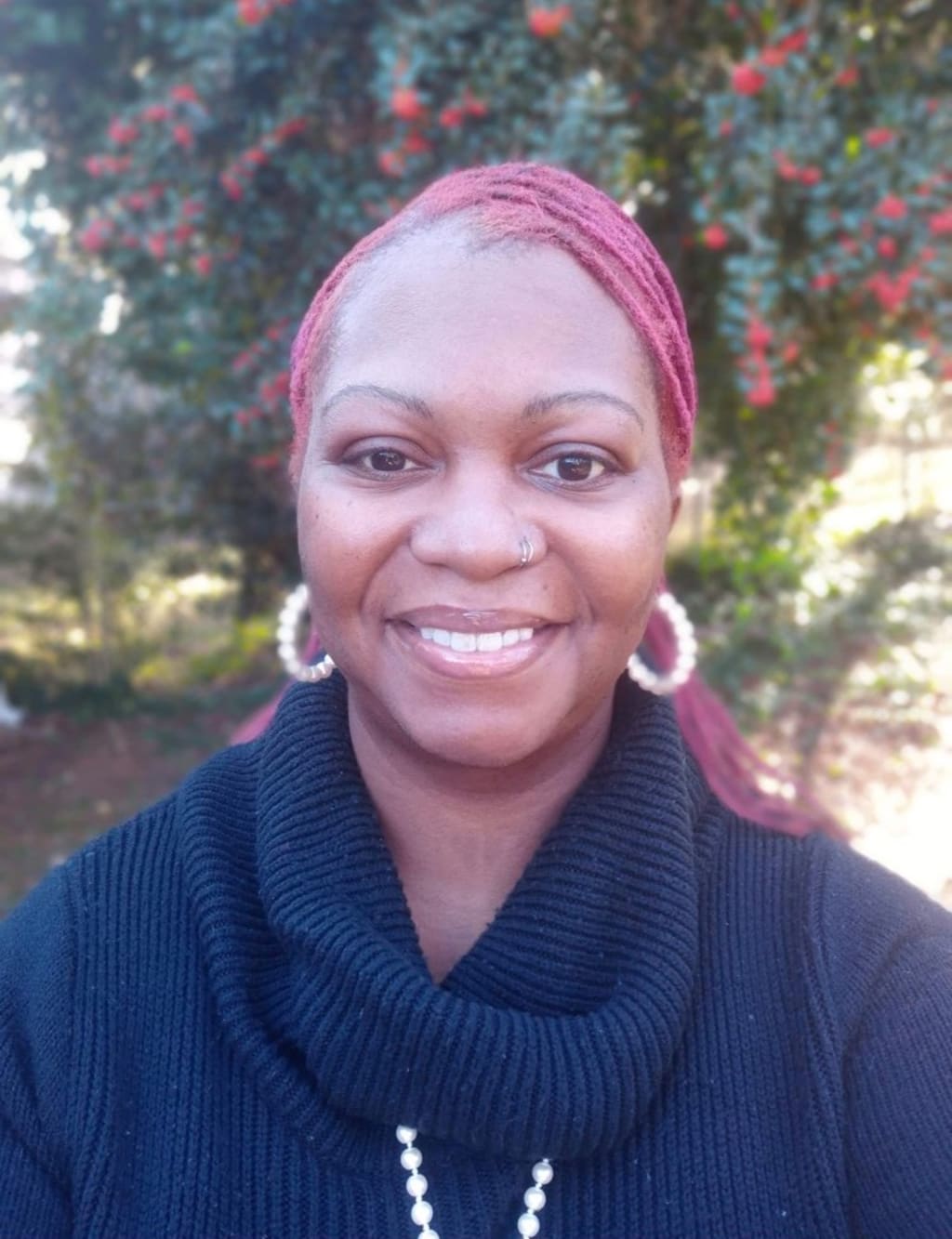 Sheronda Barksdale (Provided Photo)
Life Empowerment Coach, Sheronda Barksdale is a certified Meditation Instructor, Vision Specialist, professional speaker and author. She is widely known for her specializations in shadow work, relationship coaching, and spiritual empowerment. Sheronda's passion for life work is so strong that she decided to obtain Bachelor's degree in Counseling and Human Services with some of the studies focusing in Sociology and Business Administration.
Because of her traumatic life experiences, Sheronda finds strength to empower others to seek strength in their pain. Sheronda desires empowers her clients by assisting them with defining their goals in life, eliminating any mindsets that may hinder their desires, and learning the necessary skills to lead a focused and passion-driven life. Sheronda believes that successfully mastering her programs are the way to live their most authentic life.
Vocal readers, please enjoy our interview!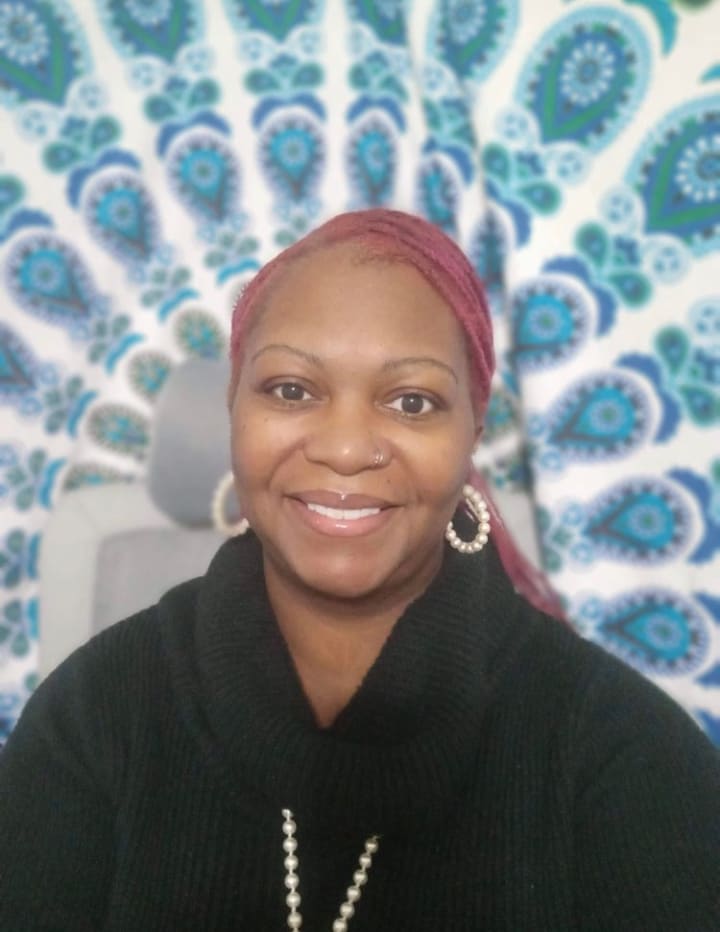 Tammy Reese:
What inspired you to become a life empowerment coach?
Sheronda Barksdale:
I've always been a problem solver. Even when I was younger, I always wanted to find a solution to the emotional problems my friends and family were experiencing. I've also always been intuitive. I could sense how a person felt without them saying it. It was only natural that I would become a life coach. However, I have been through some very painful life experiences, and oftentimes I was left alone to figure out how to heal. That's where I found empowerment. That's what made me become a life empowerment coach.
Tammy Reese:
What does women empowerment mean to you?
Sheronda Barksdale:
Women empowerment is helping women identify their own power. The power to change their lives. The power to change the lives around them. I believe that many women are taught to be the caretaker of everyone around them, while neglecting themselves. I like to interrupt that thought pattern/generational curse by reminding women how important it is to take care of self first, so you can be healthy for you and everyone else.
Tammy Reese:
What do you love most about the work that you do?
Sheronda Barksdale:
That moment when people get it. The light that comes in their eyes, or the tears that run down their face. That is the moment I know they realize that life can actually be a beautiful experience in spite of any traumas or obstacles they have ever faced.
Tammy Reese:
What are some challenges?
Sheronda Barksdale:
One challenge is getting clients to be consistent for themselves. They pay their money, show up to sessions, but won't do the homework. The only way we change is by applying the knowledge we gain.
Another challenge is making sure I take care of myself as well. I LOVE my work, and most days I feel like my "cup" has been refilled because I was able to use my gift to impact someone's life. Then there are days when I feel completely drained. I work from home and I have two young children who are there all day long. So I have to make a conscious effort to step away and do me.
Tammy Reese:
What type of feedback do you receive from your clients?
Sheronda Barksdale:
The thing I hear the most is that I am "real". People don't want to hear someone who sounds inauthentic or better than them. They want to know that someone gets it. I've also heard that I have a nurturing spirit. I have several women say I feel like a mother. I just think I say the things many of us wish our mother's said.
Tammy Reese:
What techniques do you use to show people how to authentically express themselves?
Sheronda Barksdale:
One technique I use to show people how to authentically express themselves is through Shadow Work. Once we can identify where some of our anger, bitterness, insecurity, sadness, etc., comes from, we can then relate to our truest self. Many people get married simply because they don't want to be alone, so they present the representative of themself to their significant other in order to woo them in. Later on, they realize that they really don't like the person, but they didn't see the signs because they were being governed by the shadow of abandonment. Once we deal with the abandonment issues, the person feels more free, happy, and more like their authentic self.
Tammy Reese:
What can people expect from your books and how can they be purchased?
Sheronda Barksdale:
The Path to Your Path is a scripturally based book. I wrote this book right after I realized I didn't even know how to get to the path of life that I really wanted. It addresses topics such as love, gratitude, and thoughts. I also have written three fiction books that are rather sexy, but there is an unfolding of a lesson that each character eventually learns. It's coaching through fiction. They are He Made Me Laugh, And The Beat Goes On, and Living Half Full. I also wrote a children's book called The ABCs of Living Your Vision. These books and more can be found online on Amazon, Books-a-Millions, and Barnes and Noble.
Tammy Reese:
What's next for you?
Sheronda Barksdale:
The possibilities are endless! But in my foreseeable future, I will be hosting at least two retreats next year called Uncovering Your Shadow, that will be concentrated on shadow work. One will be in Georgia, the other in Arizona. I am anticipating some speaking opportunities as well, along with increasing my clientele. A lot of healing is needed out here, and I'm up for the challenge.
Tammy Reese:
What do you want your legacy to look like?
Sheronda Barksdale:
I want my legacy to reflect a woman who never gave up, then took a whole bunch of women with her. I know that if I was able to find my power when all I wanted to do was give up, then there are millions who can do the same. Sometimes we just need a reminder. I want to be known as the woman gave others their power back while being their most authentic self.
Stay up-to-date on Sheronda's journey by connecting on Instagram.