Review of Idiot by Laura Clery
"The only accurate thing about this book is the title." - Helen Horbath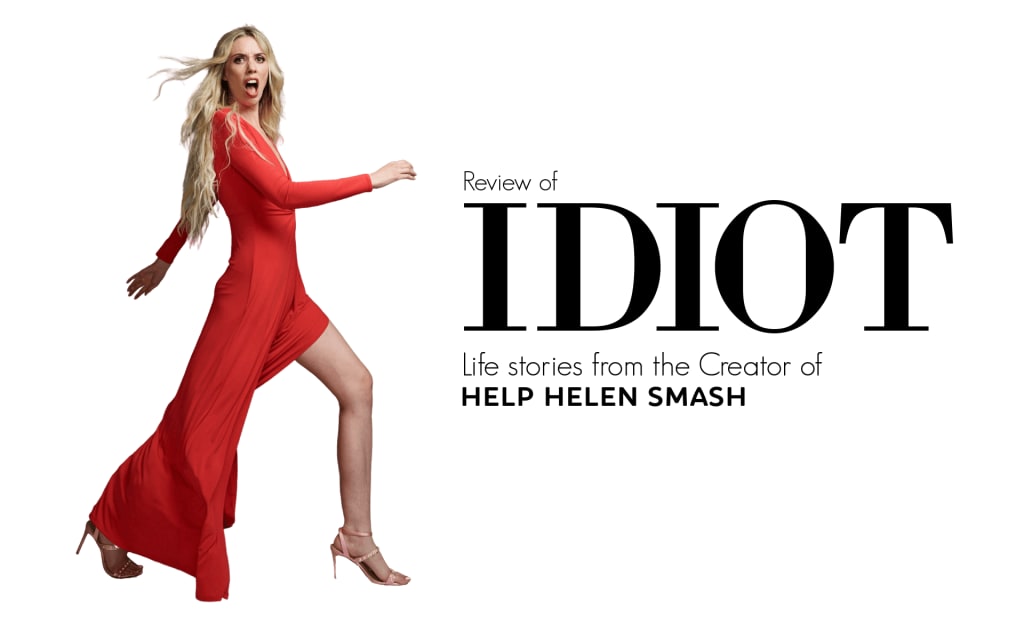 If you haven't heard of Laura Clery, perhaps you've heard of Helen Horbath or Pamela Pumpkin. If you haven't, you need to watch this comedian in action. She's all over social media (linked below). Seriously, go check out her content, she's hilarious! After you're done reading this, of course.
I first came across Laura's character, Helen Horbath, in 2016 (I think). We got to see Laura portray a female character who was using raunchy pick-up lines on her husband, Stephen, which was a nice change from seeing men use those types of lines on women. I'm not sure about anyone else, but ever since I saw Helen's video, anytime that filter was on Snapchat, I'd use it and harass my husband with the same lines. It was great, and he would even do it to me!
We, the readers, got to learn about how she became the person she is today: her parents and upbringing, her friends, relationships, and jobs she had over the years. For example, I had no idea that she worked on MTV's Disaster Date until I read about it in her book. I watched that show all the time when it was on TV, and I didn't realize it was her. So I immediately Googled it, and sure enough, there she was!
I had seen a video that Laura uploaded to her YouTube channel nine months ago called "IM FREAKING OUT!!!!!!!" She told us that her book was going to be released on September 24, 2019. She said, "This is my story. In this book, I tell you how I got from being broke, drug-addicted and suicidal to being happy (more than not), successful, doing what I love for a living surrounded by the people I love. If you're in a job that you hate, please read this book..."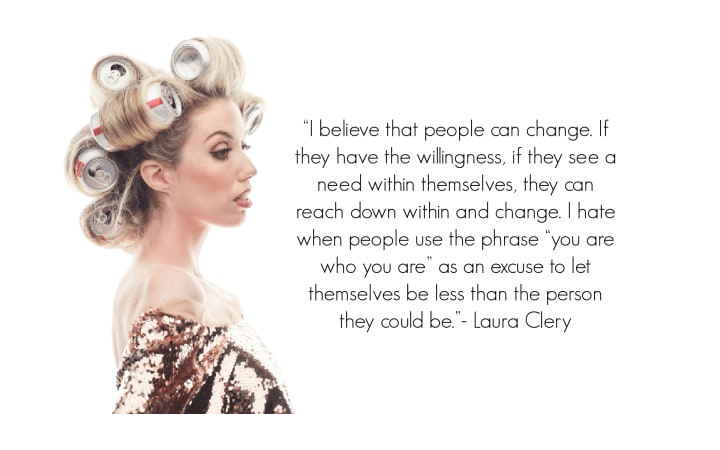 As a fan, I would have bought the book to support her and learn bout her journey. However, that quote struck a chord with me. Don't get me wrong; I had a good job, a decent hourly wage, benefits, and vacation pay, the whole kit and kaboodle. I was thankful for what I had, but I wasn't happy. I'd dread going to work, cry almost every night, and have an anxiety attack at least three times a week; I was miserable.
I wanted what she had, I wanted success, to be doing what I love for a living surrounded by people I love.
My husband, being the amazing person he is, ordered the book for me. Unfortunately, because of the pandemic, it took a long time to be delivered. When it finally arrived in June, I had all this time to myself, thanks to COVID and losing my job (best outcome ever), so I started reading it. I could have read it all in one night, not because it's a short book, but because of how good it was. I had to force myself to stop so that it would last longer.
I finally finished it last week, and her story was truly inspiring. Reading about her past, and how she got to where she is today, shows just how strong the human spirit can be when you're determined to create a better life. So much can be taken away from her stories, but my biggest takeaway was that you cannot compromise your dreams. You can't run yourself ragged doing something that doesn't serve you. If it's draining your energy and you can't find joy in what you're doing, you need to change what you're doing. Find things that help you become the person you want to be, and as difficult as it may be, if you have to remove someone from your life, you do it until you know that they won't unintentionally compromise what you're working towards.
What Laura told us about her life leading up to where she is now was really eye-opening. I don't want to give too much away, but when I tell you that she was unfiltered in this book, I mean it. In no way do I think she was hiding anything from us, she let us in. Her struggles were real, and they were raw. Addiction is a sickness, and this woman used everything she had/has in her to help her get better. It's really inspiring.
Would I recommend this book? Yes, without hesitation. Buy it, buy it now!!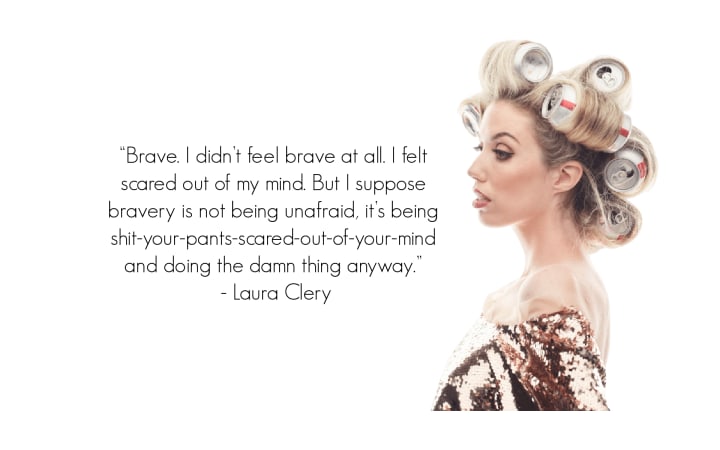 What this book taught me is that I need to "walk through my fear," and to be brave in order to get the life I want. To visualize what I want, and to manifest it. I wanted to work from home, never have to go back to that job once the COVID shutdowns were lifted, and do something fulfilling that I love while surrounded by the people I love. Look at me now. I'm sitting on my back porch in the sunshine. I've got an ice-cold glass of water, my dogs are playing in the yard, the cat is lying in the grass enjoying the day, and my husband is beside me while I write this for you.
Life. Is. Good.
Laura's socials, website, and store:
YouTube Facebook Instagram TikTok Boibs Podcast Laura's website
Sources:
book review
Writer and lover of food, animals, the paranormal, true crime and much, much more.
Instagram: my.instasam
Receive stories by Samantha Weathers in

your feed