Reasons Why Social Media Management is Important?
Social Media Management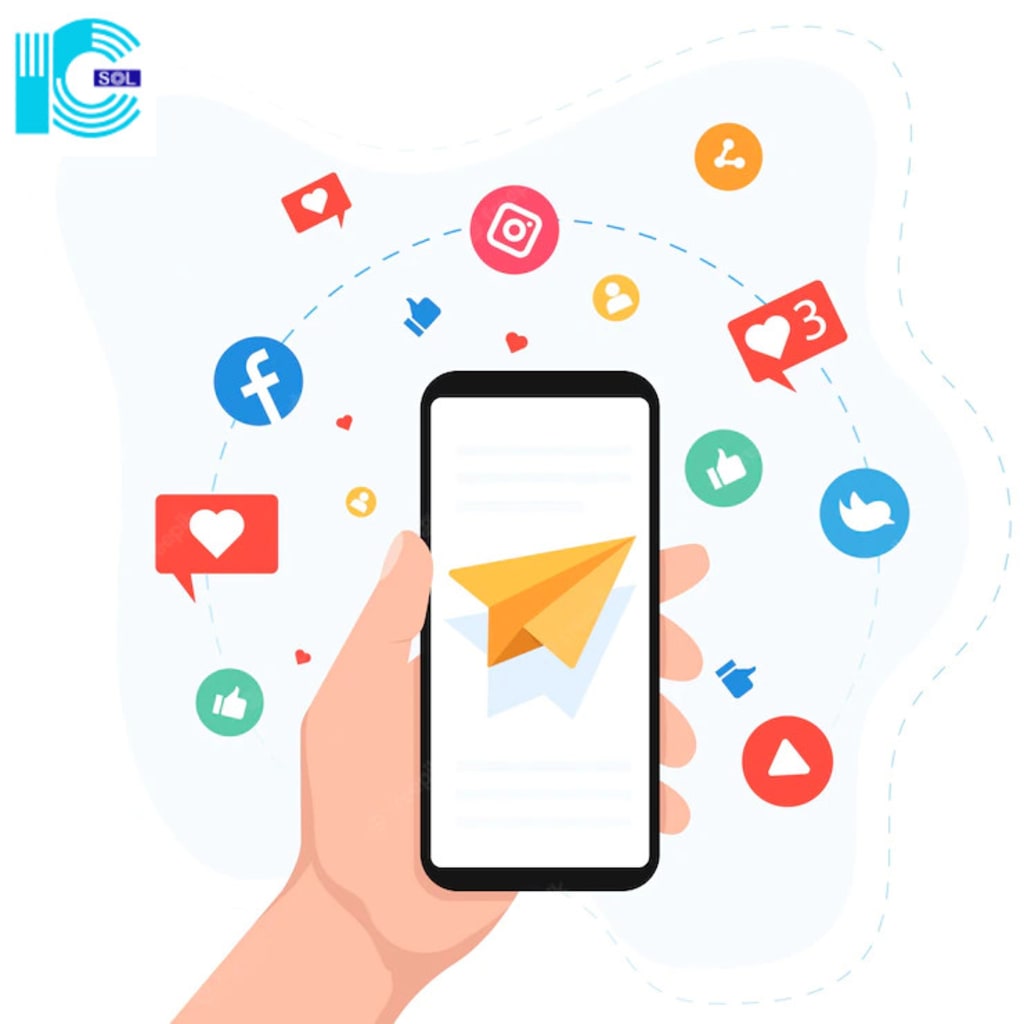 Something that a lot of people have is that social media is all fun and games. You can look at every kind of product and avail almost any kind of services through the various social media platforms. Something that most people do not understand is that it is a lot of time, energy to put your company out there for the world to see and analyze.
All the stuff that you scroll through has been put up by various companies, or social media influencers who are marketing different products through their platform. Nowadays social media marketing and thus digital marketing is considered the most vital thing to do as you can reach thousands of people at once through the different channels and networks.
Let's understand what social management actually is all about.
Read More! 5 Ways to Enhance Social Media Presence Of Your Business
What is Social Media Management?
It is the process of creating, analyzing and publishing contents on various social media platforms like Instagram, Facebook and twitter. This increases engagement among the users. Moreover you can manage all that for free and paid tools as well. However, one of the best options is to hire a professional social media management services to take the load off your head and execute all the strategies adequately.
What does a Social Media Manager do?
Now you may wonder what a social media manager does. You may hire a social media agency to adhere to your needs and requirements which can take over talks like social media marketing services, management and advertising. They will also help you achieve your desired goals for social media and will thus start to generate revenue when your followers increase.
Why is Managing Social Media Important?
Hiring a digital marketing agency can be one of the best decisions that you will make. This is how you can avail the various benefits of social media marketing that one does not realize when scrolling on the front end of the website or app. It offers various advantages for instance:
Cost Effective
That is one of the greatest things about social media platforms. You can post, comment, and share without any charges which is why it makes the whole process so user friendly, basically you do not need to pay for window shopping through your screen and neither do you have to invest to showcase your product or services.
However this does not include the costs of the preparation before the posting. For instance, if you have a clothing brand, you will eventually have to spend on models, props , the clothes themselves and so much more. Nevertheless you do not have to spend a dime on posting it on social media platforms which increases your brand awareness and thus your online presence.
Overall Reach
Through amazing social media marketing you can cater not only thousands of people from one platform but also approach various types of people from other platforms as well. It is quite evident that there are different types of people under different platforms. They all have different niches. For instance Linked In caters to people who are looking to hire or even look for job opportunities themselves. Facebook, Pinterst, Instagram are platforms which are used for entertainment and business purposes. You can windowshop, buy, sell and or just enjoy other people's activities from all around the world.
That is also the reason why traditional marketing does have the same reach as social media marketing. Therefore social media marketing has become a necessity for all types of businesses. As of January 2022, almost 3.96 billion people use social media across all platforms.
Think about Your Users
You need to think from the perspective of your users and what they are going to see and comprehend when you post something on any social media platform. That is why you need to align your market strategies with what your user behavior is. According to research, more than 70 percent of people now use social media platforms to buy and sell their products and services.
Evaluate Your Performance
When you post something on the various social media marketing strategy you also have to check for the feedback that you receive on that particular posting. Usually there is an unspoken standard between marketers and business owners in which they decide various numbers to check their performance. the great thing about social media marketing is that not only can you advertise what you want to portray to the world but through this you can also generate leads through online forms and thus sales when they see that they want to invest your product and services.
Maintain Your Consistency
Maintaining consistency is rather important because it is something that your audience will get used to if you post at a particular time interval.
However, while timing is important, making sure that your content is consistent is vital. you need to be able to sell your products and service and ensure that your potential customers are attracted and thus interact with you to make the final purchase.
Therefore to stand out you need to stay on top of the game as they multiple others just like you who are trying to make their mark in their industry.
Social media management has a broader definition, which is why you should point out where you should focus your efforts and manage how much time you need to allocate for social media.
Social Media management has to focus on the following things.
1. Auditing your current social media approach
2. Research your target audience
3. Determining your social media platforms
4. Devising your social media strategy
5. Developing your social media profiles
6. Designing your social media ads
7. Making your social media content calendar
8. Constructing platform-specific social media content
9. Replying to your social media followers
10. Expanding your social reach
11. Observing your social media performance
If you want to learn more about social media practices, you need to make. Keep reading to learn more about these social media management practices for businesses!
Ending Note
Creating an online presence has become a more of a necessity rather than a luxury. You need to be able to make sure that you are bringing your A game when you decide to launch your brand across the various platforms. The content that you put will be viewed by people all over the word. When you want to get your social media managed by a professional company, it is best to hire digital marketing services near your vicinity so that they understand your vision a lot better. You can search up queries like: digital marketing Austin Tx, digital marketing companies Austin Tx.
social media
About the author
A content writer who pursues different writing skills and has in-depth knowledge about the digital marketing venture. He got most of his work on different websites that make him proficient in this field.
Reader insights
Be the first to share your insights about this piece.
Add your insights