Quotes That Will Help You Become A Successful Leader.
Successful Quotes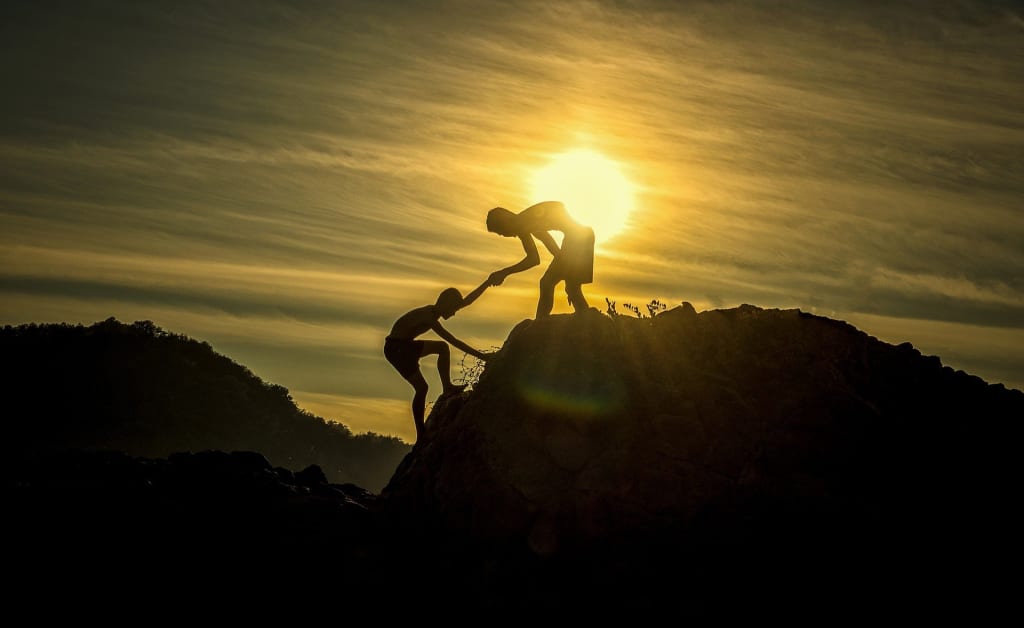 Image by Sasin Tipchai from Pixabay
"The supreme quality for leadership is unquestionably integrity. Without it, no real success is possible, no matter whether it is on a section gang, a football field, in an army, or in an office." Dwight D. Eisenhower
"Real integrity is doing the right thing, knowing that nobody's going to know whether you did it or not. Oprah Winfrey
"Nearly all men can stand adversity, but if you want to test a man's character, give him power." Abraham Lincoln
"The greatness of a man is not in how much wealth he acquires, but in his integrity and his ability to affect those around him positively." Bob Marley
"Live so that when your children think of fairness, caring, and integrity, they think of you." H. Jackson Brown, Jr.
"If you have integrity, nothing else matters. If you don't have integrity, nothing else matters." Harvey Mackay
"In looking for people to hire, you look for three qualities: integrity, intelligence, and energy. And if they don't have the first, the other two will kill you." Warren Buffet
"The ultimate measure of a man is not where he stands in moments of comfort and convenience, but where he stands at times of challenge and controversy." Martin Luther King, Jr.
"The very essence of leadership is that you have to have a vision. It's got to be a vision you articulate clearly and forcefully on every occasion. You can't blow an uncertain trumpet." Reverend Theodore Hesburgh
"Leadership is the capacity to translate vision into reality." Warren Bennis
"One of the tests of leadership is the ability to recognize a problem before it becomes an emergency." Arnold Glasow
"Successful leaders see the opportunities in every difficulty rather than the difficulty in every opportunity." Reed Markham
"Leadership is the capacity to transform vision into reality." Warren G. Bennis
"Don't let the noise of others' opinions drown out your own inner voice." Bill George
"Do not follow where the path may lead. Go instead where there is no path and leave a trail." Ralph Waldo Emerson
"No one is going to make you a leader. Take the reins, create your own opportunity, and build the career that you deserve." Devin Bramhall
"When you delegate tasks, you create followers. When you delegate authority, you create leaders." Craig Groeschel
"Wise leaders generally have wise counselors because it takes a wise person themselves to distinguish them." Diogenes of Sinope
"Leaders don't create followers, they create more leaders." Tom Peters
"Before you are a leader, success is all about growing yourself. When you become a leader, success is all about growing others." Jack Welch
"Deciding what not to do is as important as deciding what to do." Jessica Jackley
"When you delegate work to a member of the team, your job is to clearly frame success and describe the objectives." Steven Sinofsky
"Don't be a bottleneck. If a matter is not a decision for the President or you, delegate it. Force responsibility down and out. Find problem areas, add structure and delegate. The pressure is to do the reverse. Resist it." Donald Rumsfeld, former Secretary of Defense
"The really expert riders of horses let the horse know immediately who is in control, but then guide the horse with loose reins and seldom use the spurs." Sandra Day O'Connor
"If you want to do a few small things right, do them yourself. If you want to do great things and make a big impact, learn to delegate." John C. Maxwell
"Surround yourself with the best people you can find, delegate authority, and don't interfere as long as the policy you've decided upon is being carried out." Ronald Reagan
"No person will make a great business who wants to do it all himself or get all the credit." Andrew Carnegie
"Hire people who are better than you are, then leave them to get on with it … Look for people who will aim for the remarkable, who will not settle for the routine." David Ogilvy
"If you really want to grow as an entrepreneur, you've got to learn to delegate." Richard Branson