QUARANTINE REPLACEMENT
By Side Hustle Bible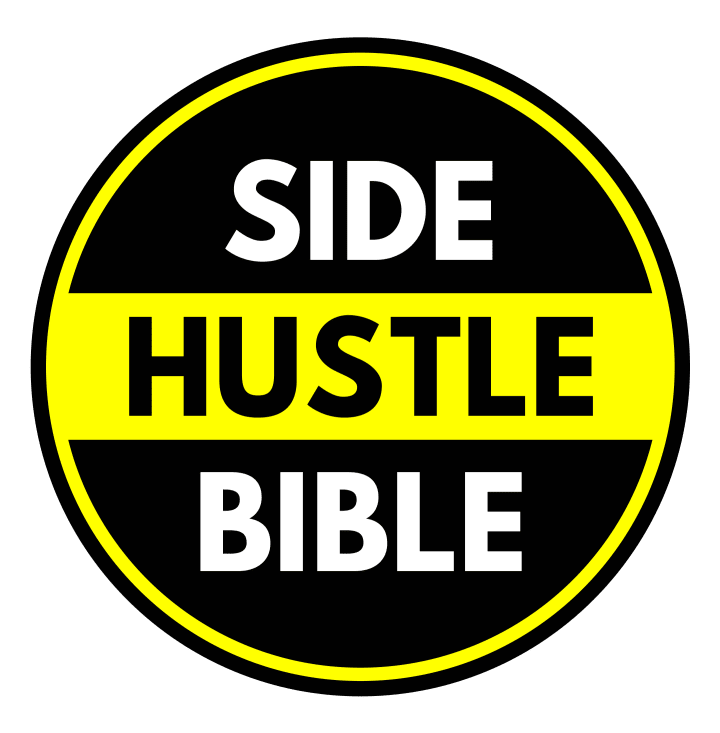 Greetings! My name is Tre Moone, and I want to welcome you to my blog, I am the founder of SIDE HUSTLE BIBLE, a rapidly growing Instagram page. Creating and growing this page has allowed me to turn $15, which I made from my first Fiverr gig to $2.3k through Instagram services, promotion, and affiliated marking. Don't worry about a breakdown of how I was able to accomplish this, as it will be covered in detail later on.
I started this blog because I want to give back. I want to provide hustlers all over the world with the proper resources, tools, and knowledge; all the things that they need to achieve financial freedom in the crazy world we live in today.
I feel that everyone deserves the opportunity to not only follow their passion, along with the opportunity to allow that passion to create financial freedom. Therefore, I will be providing you with the motivation, resources, tools, and knowledge; all that is needed to reach your goals, but without a dent in your pocket.
However, there is the option to leave donations to support this blog, but it's a choice and you're not obliged to do so.
THIS WEEKS INSTAGRAM POST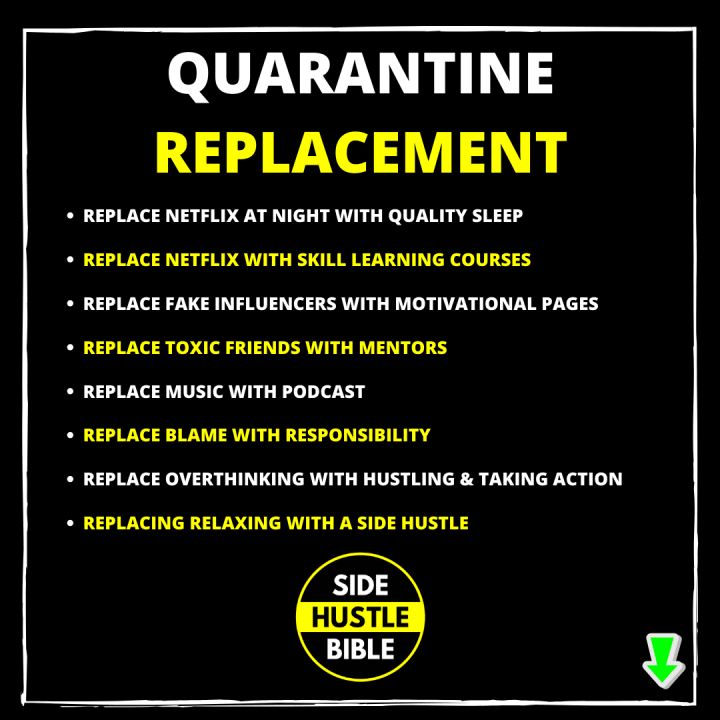 The Coronavirus has caused thousands to be locked down inside of their homes. But during these uncertain times instead of Netflix and chilling , you could turn this into an opportunity. Use your free time to learn new skills, take a course, read a book, and do whatever. Just use this time to become a better person, and don't come out of self-quarantine the same person you went in as.
What you don't realize is that you are still in control of this self-quarantine.
No more school? Start hustling
No more work? Start hustling
No more sports practice? Start hustling
Already hustling? Hustle harder
Your hustle alone will determine your outcome and your life. Stay up that extra hour, create a week's worth of content, record that additional YouTube video, or watch one more course video, because if you don't someone else will.
By replacing distraction with the things that can get you where you want to be, you are rapidly increasing your chances of making the most of this self-isolation.
Life is fast, and time flies. Those who sit around and wait for it to happen, often get left behind. If you're not careful enough, a possibility is that your dreams and ambitions will die with you.
THIS WEEKS INSTAGRAM TIP
When creating Instagram content for your account, you want to be creating content that is likely to go viral. The best way to make sure you do that is to research and replicate what has already gone viral in the past within your niche. Basically, recreate proven viral content with your own unique touch.
How do you find viral content? Look into multiple hashtags that best represent your niche, scroll through top section of the hashtag and look for the post that not only catches your eye but are also receiving the most likes and comments.
Another way to find viral content for your niche is visiting the top account within your niche and looking for posts that stand out. Look for post can get 2x or 3x the number of average likes, this usually means the post has gone viral. Mirror this post and add your own touch.
SIDE NOTE #1: Always check the caption of the post. Often it wasn't the post but the caption that made it go viral.
SIDE NOTE #2: I never recommend straight-up copying a post, but if you do ALWAYS make sure to leave credit at the bottom of your caption. This is a sign of respect and can create a good relationship with the creator.
SIDE NOTE #3: Most content that you see created on content is all created from the same platform, Canva.com below is a link to start your free trial.
https://www.canva.com/join/funny-ledge-leon
THIS WEEKS FEATURED POST
Do you have any regrets? Most people do. But it appears our regrets don't really hit us until we start the fourth quarter of our life. Until we start to realize that the sand at the top of the hour glass is almost gone. That's why this week we are turning to a recent post from to the popular Instagram account HUSTLE2ACHIEVE which addresses six common regrets that old people tend to have.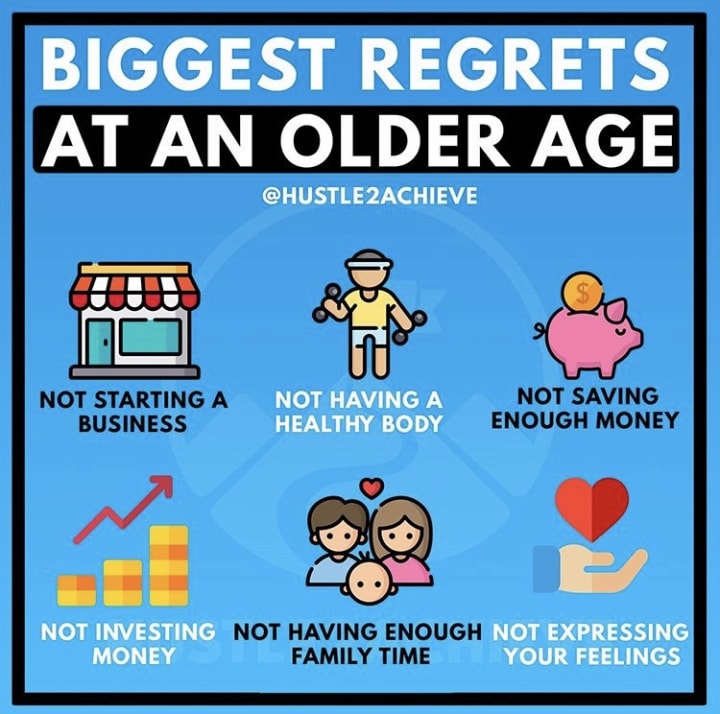 "We regret the things that we wanted to do, but never did. All of us have regretted not doing something that we always wanted to do at some point of time. Talk to the elderly and you'll know about all the things they wished but couldn't do. We wish to go back in time and take action on things we always wanted to do. Unfortunately, that is impossible. The risk of us failing at something we wanna do is significant, but the regret of not doing it is much greater in comparison." -HUSTLE2ACHIEVE
CONCLUSION
Lastly, I want to thank you for taking the time out of your day to read this post. You should thank yourself as well; this world is ruled by action takers, and today you took an additional step forward!
INQUIRES
Want To Be Featured In My Next Blog? Then Reach Out To Me via:
Email: [email protected]
Instagram: @Sidehustlebible