Nigeria Mouzon known as Yung Goddess — "The Come Up"
Nigeria Mouzon known as Yung Goddess — "The Come Up"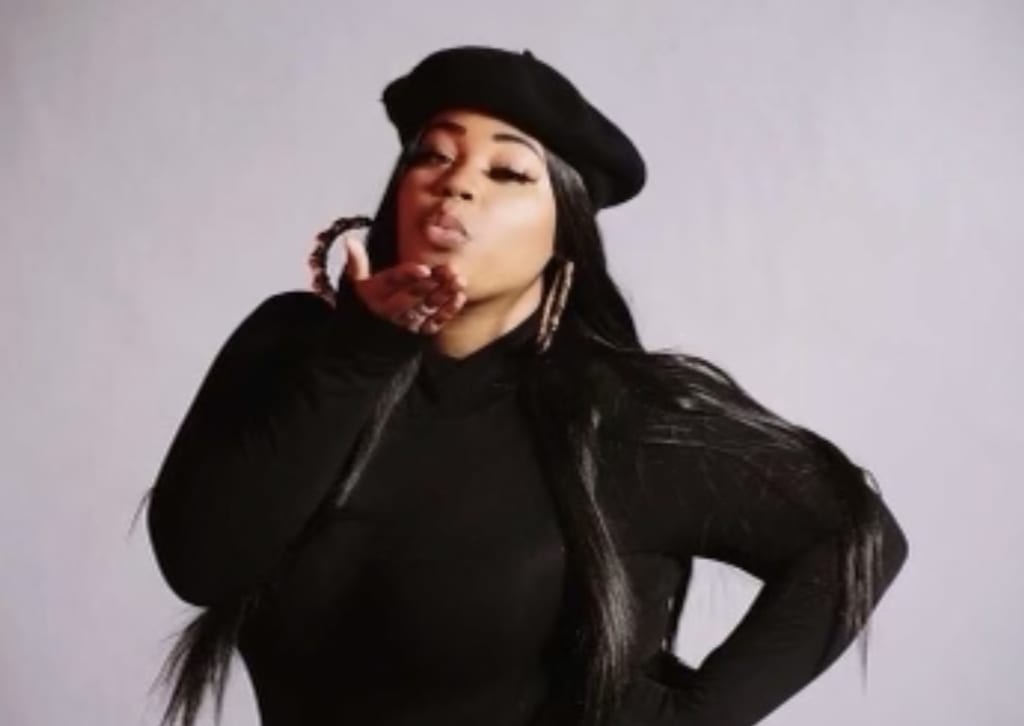 Tell us about you:
My artist name is Yung Goddess. I was born and raised in Laurinburg NC, but I currently reside and represent Greensboro NC. My passion for music started when I was only 10 years old singing at church with my grandmother and godmother. I was so scared when it came to grabbing the mic and singing I always felt like I would explode. I realized my talent in singing when I won my first talent show. I was 11 years old at the time and was just doing it for fun but looking out at the crowd seeing all my friends cheer me on gave me a love like never before. I didn't discover that I could actually rap until the age of 12. I used to sit in the kitchen with my uncle and father and I would listen to them rap all day long. Until one day my uncle asked me to rap a verse he had written for me. I still remember the verse till this day not many artist can say that. What makes me different as an artist is my creativity and authenticity, I never try to follow the trends or what's popping I always create my own lane which illuminates me in such a raw light. In 5 years I see myself being one of the greatest of all time, just like one of my idol's Missy Elliot. My number one goal in life is to change the perspective of what women mean to hip hop. If I could further describe what I mean majority of the time we are often looked at as a sex symbol which is why I adore Missy Elliot so much she showed that we are more than our bodies we are also hip hop. As Yung Goddess I bring motivation to all women but especially big women that we do not have to change who we are to be a star and be loved by many. Another superwoman I would like to shed light on is Lizzo. I feel like she is overlooked a lot but to me she is so influential her strength, her courage and her confidence I definitely Stan for. If I'm being honest she is one of the reasons I'm comfortable in my own skin. I'm often compared to her because of how much I know my worth and I'm comfortable in my own skin. The way that I love myself I feel it draws my fans to love me as well. Not only for my talent and my realness but the way I carry myself and I love myself. I don't ever wanna change the way I look to fit in with society that is what makes me a Goddess I'm different and I own it when I walk in. I would mostly like to be remembered as the first female rapper to break the chains of a generational curse brought upon women by the industry that we are only sex symbols we are more, we are the voice, we are hip hop. Oftentimes people think being a rapper is all about being flashy even if it means everything is fake. They become blinded by the term "Fake it till you make it" when really most people are just looking for real, raw and authentic talent. Which is why I believe I'm a superstar because I have what it take to last in this industry. So what I want people to remember by is for my raw talent that captures the soul and blinds the eye because I take my listeners to another place.
About the Creator
Jason James is an American journalist Andrew writer from Miami, Florida that specializes in covering the entertainment industry.
Reader insights
Be the first to share your insights about this piece.
Add your insights