My creative mind saved my life
Jewellery design will forever be my passion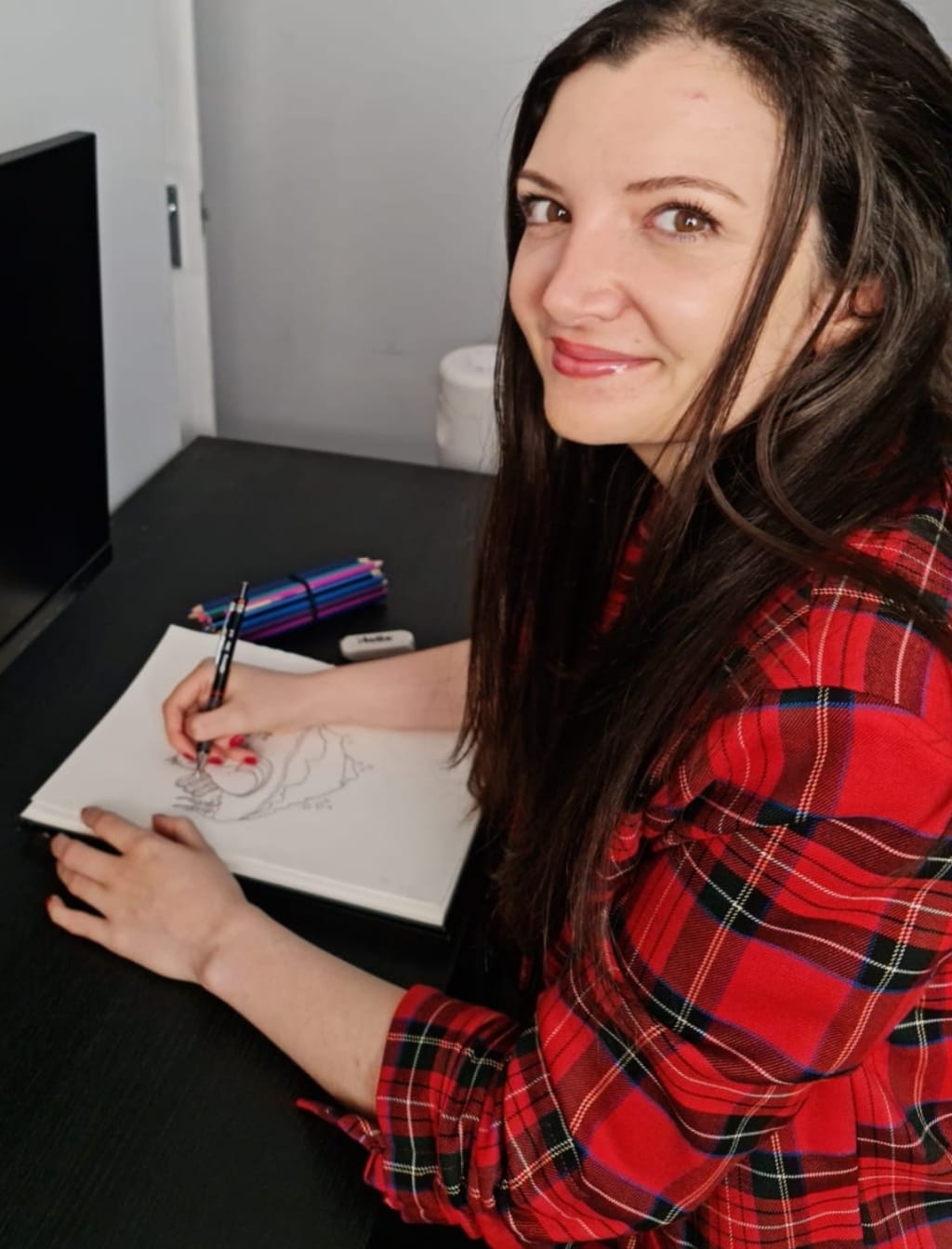 Image of me creating art work for a project.
The one thing in my life I am most passionate about is jewellery design, more specifically charm jewellery design. I have loved expressing myself through art and other creative outlets all my life, it has brought me endless joy and even escapism when necessary.
Being a creative person and being able to express myself creatively has saved my life on many occasions and that is no exaggeration. Being able to transport my mind into my happy little world away from reality is something no therapist could teach me; it was a coping mechanism I developed in order to survive the chaos in my life. Growing up was very isolating, I wasn't very academic and didn't ever really feel like I could keep up with other children. One thing I knew I could do is pick up a pencil and draw whatever crazy ideas were exploding in my mind.
My childhood wasn't easy, my mother suffers with mental illness and my dad has Multiple Sclerosis. Both of my parents tried their hardest to look after my brother and I, but they just couldn't give us the stability and structure that we needed. There were things I noticed when visiting my friends' houses and when being around other adults that confirmed in my mind that I wasn't living a 'normal' home life. My dad eventually left when I was six years old, it was just the three of us and things just got worse. Once I reached twelve years old, I was put into foster care.
Even though being artistic and creative made me feel fulfilled and was my passion, I couldn't help feeling like other people were better than me. I developed a low self esteem and would mock my own ideas and creations. As I got older, I shied away from the one thing in my life that gave me joy and brought me inner peace all due to the pressure I put on myself to be the best. I became depressed, and really struggled to find my place in the world again. Every job that I got, ended shortly after it started, or I just did it feeling numb. Friends didn't stick around long enough to really get to know the real me anymore. I lived a life with no motivation, no sense of purpose or passion.
When I reached the age of twenty-two, I managed to get a job in a local jewellers. One day I was on the Pandora jewellery counter showing a lovely elderly lady some of the charms we had, she was looking for a birthday gift for her granddaughter. Suddenly it just clicked! I had a real eureka moment. I left work that day knowing exactly what I should be doing, Jewellery design!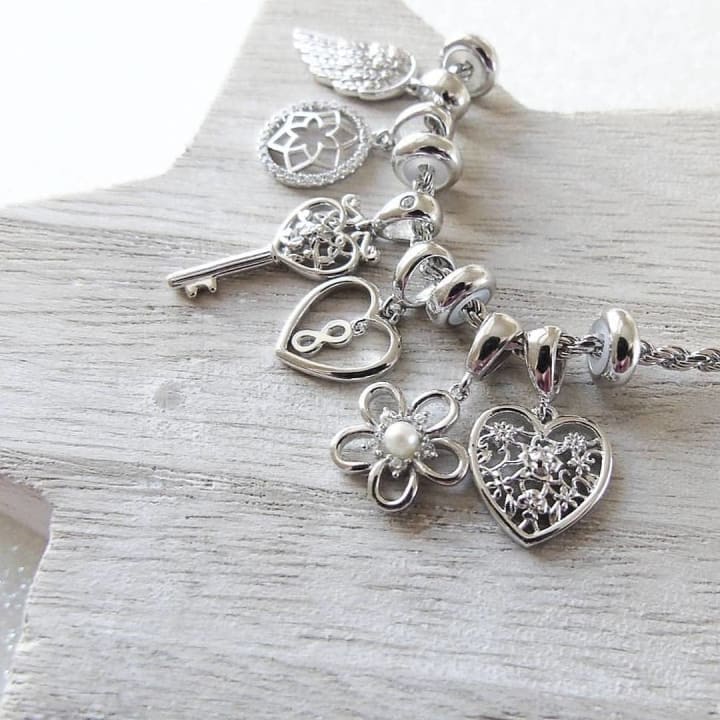 To start with my sketches were poor, and I put myself down but as time passed, I got better. Before I knew it, I contacted my bank and took a loan out to start my jewellery business Yasmin Marie Jewellery. I worked tirelessly to create a brand that could compete with some of the big jewellery companies on the high street. I wanted to create charm jewellery but something different to what had already been done before. I settled with interchangeable beads and pendants that could be worn on the bracelet I designed as well as the necklace. My pendant designs were quirky but still commercial enough to sell to a large audience. I ended up spending two years researching trends and truly working out what customers wanted but also what my USP was.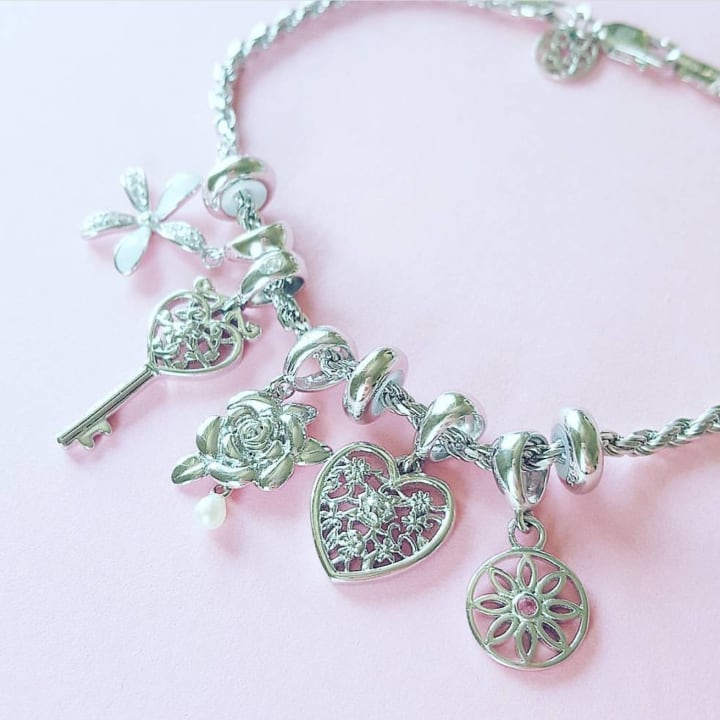 At the time I didn't really consider how difficult it was going to be to get people to see my brand, but it didn't take long for me to realise what I had just committed myself to. I completely threw myself into my jewellery brand, it was the only important thing to me. Customers loved my designs, I managed to get some celebrity endorsements and before I knew it two years after launching the business, I had 9,800 followers on Instagram and people were really interested in my designs.
Sadly, in April 2019 I was diagnosed with Multiple Sclerosis just like my dad. Luckily, I knew a lot about the illness, I believe that helped me process my diagnosis. Unfortunately, due the reality of the illness, I had no choice but to close my jewellery business. I was heart broken but I could no longer deal with the stress of the business, and it was not growing fast enough for me to leave my day job, so I pulled the plug on it.
Looking back on how people reacted to my designs, the following I gained on social media and the customer feedback I received. It would be amazing if I could start again. I did have an idea when the pandemic hit, and I had more time to think. I thought to myself what if I could design charm jewellery again but maybe this time do something where I could involve a subscription. I could have a website with some general designs and then a bead subscription option where the customer receives a limited edition bead every month. Something that they couldn't buy on the website, the designs would be exclusive to those who pay for the subscription service. This is a bit of a pipe dream, I know. The funds I would need to kick start a business would be quite mega and I have only just settled from my last business.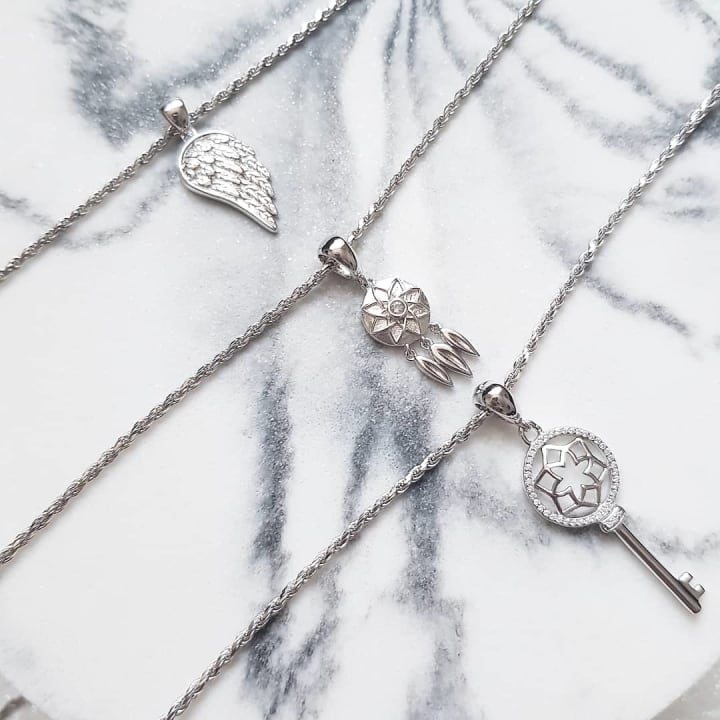 Still to this day I have 6,780 followers on Instagram yasminmaire_jewellerygeek. I re-purposed my business page, turned it into an influencer style page. I still have customers messaging me now, 2 years since I closed the business, I am often asked when I am going to make a comeback. I will forever be grateful for people supporting me through this process and for everything I learned. People believed in me and still do to this day.
It is safe to say, I will never give up on being the creative, imaginative person that I am. All my dark days, the rocky start in life and the self-doubt, in some way shaped who I am today and has helped me get to where I am now. I am still sketching new design's; watch this space I am not quite finished with the jewellery industry just yet. Lastly, to everyone reading this. What ever life throws at you, grab it with both hands, learn from it and grow as a person. No matter how hard things may be and how dark things might get, you can power through it and become a much stronger, brighter person once you have made it through to the other side.