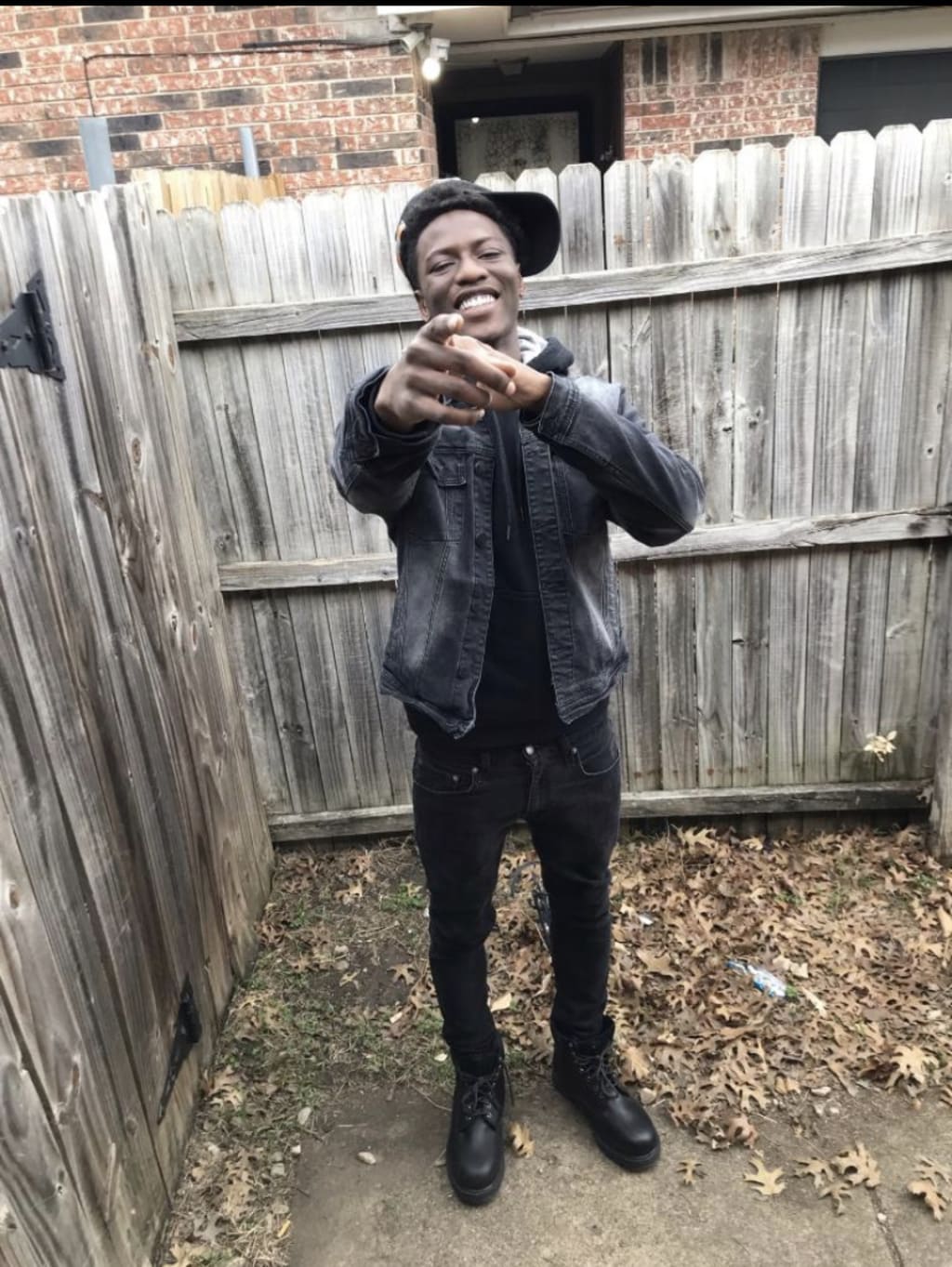 What's your name and where are you from? YFLRJ from Dallas Texas. Raised in South Dallas America and born in Temple Texas. Why do you love what you do? I get to make music and money without worrying about the police or anybody else watching what I do. What makes you different? I invest into my music career! I've paid for promotion and I will continue to use the money I make to further my music career. Where do you see yourself in 5 years? In a label executive office. If not a major record label then I'll be in my own office in downtown Dallas or in central Atlanta. What do you want to accomplish in life? I want to become successful with music. I also want to be in the conversation with the greats, the best to ever do it. Like J Cole, Kendrick, Nas, Pac, Biggie, and Snoop. What do you bring to the industry? I bring a raw talent that no one can rival. I have a unique flow and I can really make any kind of music. What do you want to be remembered by. I want YFL Ent. To be remembered as the record label that took over the world! We started in 2022 and we are getting ready to establish ourselves in the game for a long time!
Hey everybody my name is YFLRJ! I love to make music and interact with my supporters. I am a CEO Entrepreneur and I run a record label known as Youngg Fly Lyfe! In 5 years I plan to have YOU signed as a potential artist so stay tuned to see what we have in the works. I bring a completely new style to the game, you've never heard anyone quite like YFLRJ. I'm a very versatile artist. My recent album "Cripmas in Neverland" showcases my talents as an artist in a variety of ways. Checc it out on all platforms to get a feel for me as an artist. I want to leave a legacy for my future children. I want to be remembered as the artist that came up out of South Dallas and became a self made Billionaire. I'm far from that goal right now but if you buy our merch, sponsored by "RedBubble" you may help us get to that goal sooner than later. I did this on my own with no label so I am still open to get signed by a major record company, but right now I'm loving the independent lyfe.
In the future the goal is to move on to other entertainment outlets such as movies and TV shows. Hopefully I'll be able to own a network television channel sometime in the future, but for now we'll stick to music videos. I'm authentic in every way, I'm a very down to earth person and I love all my fans and supporters. The plan for the rest of 2023 is to release a collaborative mixtape with some of the artists with Youngg Fly Lyfe. We'll call it the Youngg Fly Mixtape and it'll be released before the end of the year! We've got lots of talent to showcase with this tape and we're getting ready to start the rollout campaign. Of course the star of the album won't be me because we want to give our artists a chance to shine and showcase their abilities. It'll be featuring artists such as LollaBix YungKing 4x, YFLJayy, YFLSuave KAM!, and much more! We've got other songs in the works but I can't speak on that just yet. We'd like to welcome our newest members P6 Capone and LuhPorkFrmThaWood to the Youngg Fly Family. We're always scouting for new talent to add to the YFL Roster so if you feel like you've got what it takes feel free to contact our CEO YFLRJ through the YFL Official website.
I'd love to keep going on about YFL but right now I've got to take some time out to thank our supporters. Shout out my mom and my dad and the rest of my family. They helped me get through rough times and I wouldn't have come this far without them. Most importantly all glory be to God! I am a Yahweh soldier and I will continue to put my faith in god moving forward.
Reader insights
Be the first to share your insights about this piece.
Add your insights