Meet Bakari B.
Meet Bakari B.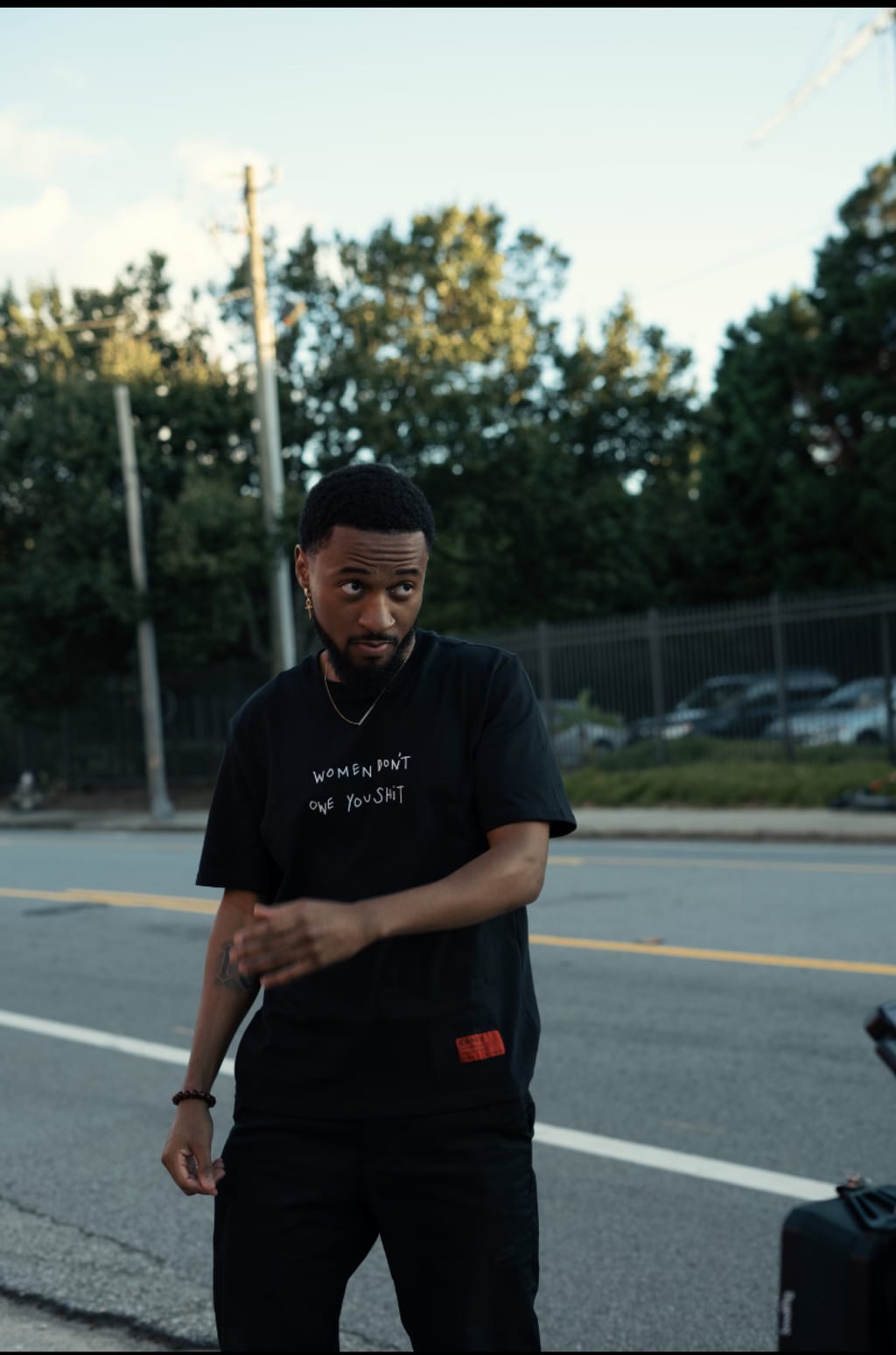 What's your name and where are you from?
What's hannin! My name is Bakari B. 🧃 AKA Da Juice and I'm from Atlanta. Eastside, Stone Moun, BenHill, BenReal. Real ATLien in the building. Thank you for this interview!
Why do you love what you do?
I love music, Rap, & Hip Hop because it's me. It's a part of my everyday lifestyle. My Paps started me off with the mic, and it's been my best friend ever since I was a kid. With music, not only do you have opportunities to create astonishing material, you have the pleasure to impact lives. That matters most to me because I want to give that love to others as it was passed to me. As I grow, my muzic (as I call it) grows as well. I think it's selfishly cool that I get to see my journey when I venture back to my past songs to hear where I was, what I was going through, etc. It's also dope to see my growth visually with photos and videos man. For example, Essence Ransome and I have been locked in for years. With every shoot, you can see the transition. All of it is cool for me to see, but I'm glad I get to share who I am with the people.
What makes you different?
I'm Bakari B. and da B. stand for best. I'm the best at what I do. With my lyrics, storytelling abilities, and how my mind works, you'll never see or feel anything like this. I promise you. Every bar, every line, every song, EP, LP, feature, interview, whatever, you gon' see and feel me!
Where do you see yourself in 5 years?
Every stage, every award, will be mine. Collaborating with the best to do it, a decorated superstar, and known worldwide for the positive impact I have on everyone. And of course, creating the greatest muzic the world will consistently ever hear.
What do you want to accomplish in life?
To change the lives of myself, my family, my close circle, and the world with my craft. I know I can, on a grand scale. That's the main goal. Next in line, I want my muzic to open new, abundant opportunities for me such as acting, investments, tech, and more. Will Smith is one of my greatest inspirations as someone who's been at top of Rap and acting (plus more). I know I'm manifesting for good reasons. God working. My time is coming!
What do you bring to your industry?
Like my label R.O.D.R., I'm All In Or Nothing. I stand by bringing hustle, creativity, love, and begging for the ladies muzic back.
What do you want to be remembered by?
I want to be remembered by my name, by epitomizing Da Juice, and by having the greatest impact on music and the world. I want my muzic to resonate with everyone in a relatable fashion and have similar longevity to 2Pac. Lastly, I always want my character to be talked about with high regard. This is tremendous for me because people may forget what you say, the things you do, but they will never forget how you made them feel. It's important to me to maintain a legacy that's astonishing, and everlasting. I know the world will overstand me as that guy, who changed the scope and the perspective while providing hope.🧃
Make sure you connect with me on all platforms as Bakari B. (@JuiceBoiB), and Bakari B. on all streaming platforms, as well as YouTube! And, check out my website at BakariB.cool ya digg!
Reader insights
Be the first to share your insights about this piece.
Add your insights