Life Is More Than a 5-Year Plan
Do you see your path in life moving away from the career you once saw for yourself? Got bigger dreams? Well, me too; and here's how to make it happen.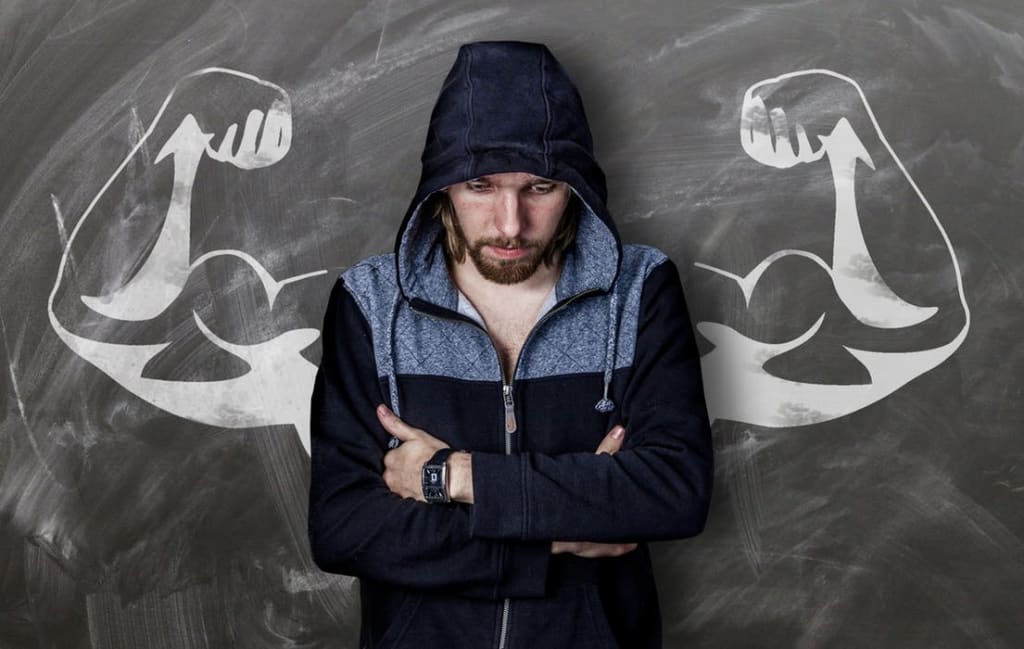 Photo: Shutterstock  
"Where do you see yourself in five years?"
The dreaded question that forces you, in that moment, to pronounce your planned career trajectory, allowing the person to whom you address your response to judge your character, ambition, talent and several other of your most important traits.
If you're like me then you're twenty-something years old, studying a degree that doesn't excite you like it once did (if it ever did) and you've spent so much time and money on it that you can't bring yourself to let it go. I get it. It sucks. For people like us the 'five-year plan' seems more different now than it did yesterday, or a week ago, or a month ago...you get the idea.
I'm 21 years old and currently in the fourth year of my five year law degree. Don't get me wrong, I thoroughly enjoy being a law student and learning about the law every day. For me, it's not that I don't like my course or anything, or that I don't get good grades, it is simply that I've got bigger dreams. I want more. So, I find myself writing this blog with the aim of finding like-minded people and sharing my perspective in a conversation with others who, like me, want more.
What is more?
There are two types of differences a person can make in this world. There is making a difference in a day-to-day sense; defined by individual actions and perceptions of those actions. Changing someone's day, for better or worse, is making a difference for a fleeting moment in the context of that person's life, but it can have a substantial impact. Anyone, on any given day, can and should strive to make a day-to-day difference.
Then there is lasting difference. Difference defined not by actions and perceptions but by a person or collective on a journey to make their presence felt in this world. Defined further by the lasting, quantifiable outcomes or consequences of that journey. This is the type of change that I want to make in the world; change that can be quantified and isn't based on a persons, perceptions or emotion, change that comes progressively through a journey, not by way of an individual action.
People can make an ongoing difference in the lives of others in many different ways. For some, their destiny lies in what they are doing, and it is through that medium which they effect great change on the world. For me, though, I feel as though the rigidity of the plans I had set for myself to this point in my life are threatening to have too great a burden over the ends which I seek to achieve. Personally, I'm sure only of one thing, that I want to make a lasting difference in the world, and I want to make people's lives better.
So I write this knowing that the journey I'm beginning at this point in my life is just that; a journey. Likely a long one. But I'm so excited for the changes that I know I can make in this world along the way, and it is this that drives me.
So, About That 5-Year Plan...
Where do I see myself in five years? Who knows. Perhaps I'll be doing what I thought I wanted to do all along, and helping solve legal issues in a law firm. Perhaps I'll succeed in other endeavours and I'll find myself in some other role.
I don't know if other people feel this way; and I'm not sure that it matters if they do. I write this for anyone and everyone to know that doing what you want to do is something that no one should be too scared to do. But more than that, having the effect that you want to have is not out of your reach. You can make a difference; don't let yourself be held down by what you thought was the 'right way.' Don't let yourself be held back by what you thought was your 'five-year plan.'
To borrow the words of Martin Luther King, Jr:
"If I cannot do great things, I can do small things in a great way."
advice
About the author
I'm an entrepreneur, law student and a thinker. This is where I combine all those wonderful phenomena into a creative outlet for myself.
Reader insights
Be the first to share your insights about this piece.
Add your insights