Learning To End Racism
A Lifelong Effort To Be Part Of The Solution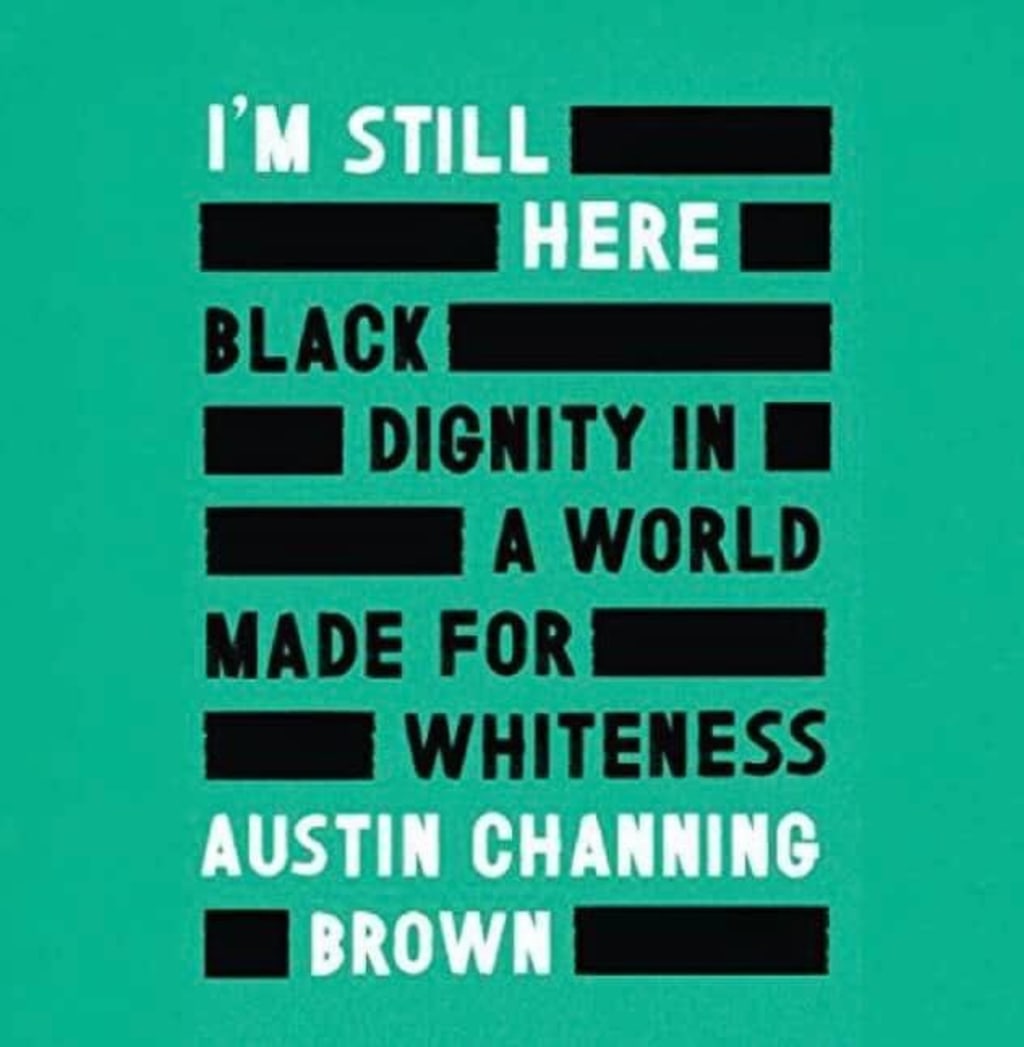 I Am Still Here Black Dignity In A World Made For Whiteness by Austin Channing Brown, has taught me so much about the way that prejudice infiltrates a black person's life starting from childhood. I never considered how much black parents have to teach their children at an early age such as, to not to look suspicious by putting their hands in their pockets in a store or not to wear a hoodie in a store. Unfortunately, racism only seems to get more prevalent in adulthood in all areas of life. It was particularly eye opening to follow along with the author as she revealed how even when white people, like myself are saying or doing something with good intentions in church settings or work settings, we still may very well be contributing to the problem. It is only through educating myself about white privilege and the ways in which prejudices and oppression functions can I truly be part of the solution.
I am very aware of white privilege because I did some teaching in poor neighborhood schools in DC in college and became aware of how much more opportunities and resources were made available to my mom as a poor single white mother than to many of the poor single black mothers whose children I taught. I did however realize unknowingly I too had most likely made some mistakes when having the best intentions while speaking about equality or racism and I am grateful for this book and the multitude of wisdom and insight it provides. As part of a lifelong education and effort to be part of the solution, this book is a beautiful steppingstone in that direction. If you want to begin to understand how to truly make your place of worship or your work place a space for equality and justice read this book! I had never really thought about racism in a place of worship like a church and yet some of the examples the author gives as the presence of racism within discussions in church or at church sponsored events, I am sure I have witnessed firsthand. The most important lesson I have learned from this book is that it is better to speak up, make a mistake and learn then to stay quiet and allow these injustices to repeat themselves. We must begin to build an all inclusive mindset, vocabulary and necessary discussions by continuing to educate ourselves on how racism is deeply rooted in all areas of society. Only educated united voices that work to bring attention to inequality and support efforts to end it can manifest lasting change. The author's writing style is direct with powerful poignant examples. I appreciated how she took us chronologically through her life and experiences that detailed how her identity as a black woman was shaped and evolved over time as she grew up and was faced with racism in school and at work in nonprofit organizations. She also mentions books and authors whose work had made a lasting impact on her life along the way.
I was truly astonished how often the author's authority was questioned as she served in a leadership position at work. I hope I have not ever done that to someone based on their physical appearance, I am certain I will be more aware of such thoughts and plan to speak up if I see someone being mistreated in my presence.
This book is a great starting point and has definitely changed my life and understanding of racism forever. I can only hope it does the same for others as well to breathe hope into the future for equality and Justice for all