Inspirational Books to Add to Your Collection
Stories that Inspire and Motivate Us to Live Our Best Lives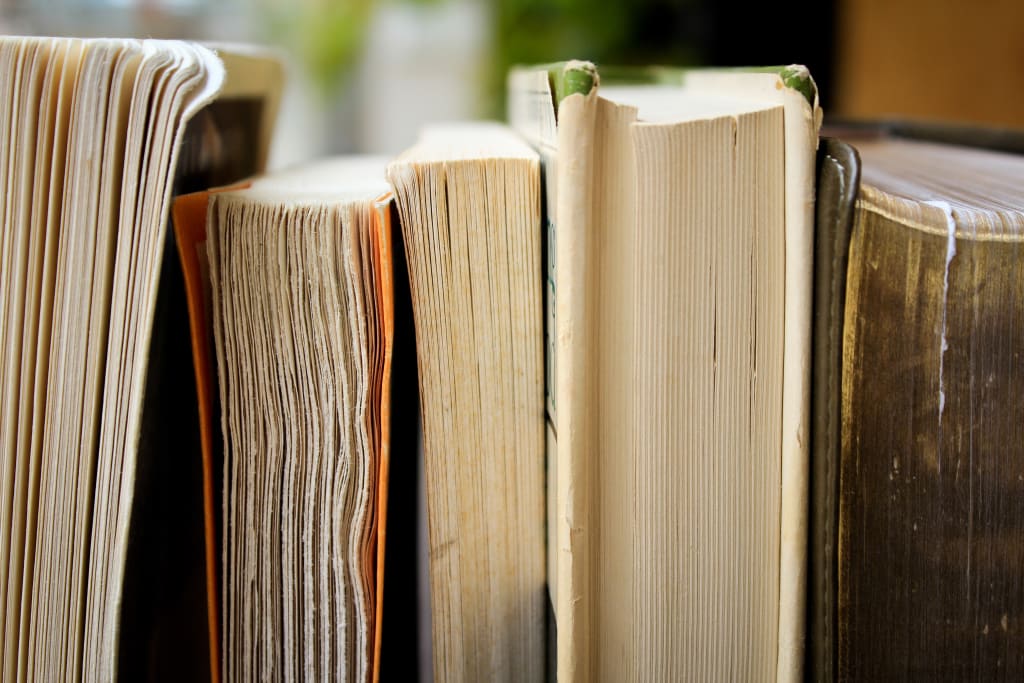 Photo by Syd Wachs on Unsplash
I am an incredible fan of the written word. Since a child, I would indulge in different worlds through the covers of some of my favorite books. I would lock myself in my room until finished; sometimes going an entire day without food or sleep. While I cannot devote as much time to reading as when I was a kid, I still love adding to my reading list each month. While I don't discriminate, I do go through phases of what type of books I like reading.
One of the phases I went through for a while was books that inspired. This doesn't, in my opinion, just have to be self-help books. Some of the greatest stories I have written were made from pure fiction. Depending on who you are, any book can inspire you in one way or another. For me, when I classify something as inspirational, it usually has a few unique characteristics. It must move me somehow, motivate me to change, help me improve a situation, or help me see a specific view differently.
I would even say the Harry Potter series falls under this category (see, it can be anything). These books inspired me to start a writing career and branch out into the bookworm that I am today. What motivates me might just be a decent book for you. I have put together a list that I would like to think would help lift everyone in some way. These range from fiction to biography and, at the very least, are amazing pieces to add to your collection. There is no such thing as reading too many books.
I recently picked up this item after the Netflix show Girlboss came out. That show piqued my interest in the life of Sophia Amoruso and, after researching her, made me want to learn more. This phenomenal woman started Nasty Gal, an American retailer that showcases beautiful fashion pieces for women. Her company grew ridiculously fast, making her one of the top women in the industry. She ended up stepping down from Nasty Gal to follow other passions like Girlboss.
Girlboss is a website you can go to for education on anything and everything for female empowerment. Not only does she have her site and books (which are doing amazing), she also created this community to showcase women and the talent they bring. Her book, #GIRLBOSS, is about her journey towards this new phase of her life. It is not necessarily a how-to book (actually, it is not), but it shows empowerment and strength from a woman passionate to succeed. If that is not inspirational than I don't know what is. I'll leave a link here for you to read more about this books or purchase it for yourself.
I have a tattered book lying on my shelf that has seen better days. The cover is taped together, the spine dislodged, and each page looks like it is about to disintegrate. Tuesdays With Morrie is by far my favorite book of all time. Every time someone comes to me with problems in their life I always recommend reading this novel. The first time I read this, I felt like someone went into my brain and opened all the doors. It was eye-opening, inspiring, heartwarming, and a fantastic story of a man's perspective on life.
The story follows a young man, Mitch Albom (the writer), as he meets with his college professor from almost 20 years prior. The chapters are short yet carry their weight in gold. I would suggest everyone read this story at least once in their lifetime. I believe this book can indeed change your life (no matter where you are). You can purchase it here, and I highly suggest you do (I promise you will not regret it).
Aliza Licht is a marketing and communication executive in the fashion industry. She is known for breaking barriers in the social media world and changing the game when it came to fashion and the internet (look up DKNY PR GIRL). Her book is like having Aliza right next to you, mentoring you along the way to personal success. She goes through incredible detail on building your brand and navigating your dreams through social media.
This story is a terrific book for anyone trying to start a creative business (although everyone can find benefits from her words). If you are launching your brand, creating a website, or just thinking of doing something big and new, this is the book for you. You can go here to get a sneak peek inside her pages and get your copy today (or at least in two to three business days).
Technically, I have yet to read this book. I bought this for my boyfriend last Christmas because he is an avid rock climber who is trying to make it into a career. I quite literally researched "gifts to give the rock climbing lover" and found this on a list. That was as much as I knew about it. Once I saw his face light up, I realized this was a book worth reading. If you are not familiar, Alex Honnold is a pro climber. What does this mean?
A pro rock climber usually means they climb around the world and get paid for it (typically through sponsorship). Like any sport, climbing takes a lot of hard work and practice. To me, it looks like the most dangerous sport you can ever like (just watch some of Alex's videos). For the people I have known, it is this magical strategic game that gives you bliss. Alex is known for his free solo climbing. What this means is that he climbs up mountains without any rope or safety harness to catch his fall. One mistake and he would die in an instant. Talk about risking it all.
The reason this book would be inspirational to climbers and non-climbers alike is that it preaches incredible life lessons. The book follows some of his most incredible achievements and the lessons he has learned through each of them. He talks about living fearlessly, how to focus in difficult situations, and taking risks. If anything, it is a fantastic tale of a man who risks everything to do what he loves. Again, you can find this here to order for yourself.
Coco Chanel is inspirational goals. The woman changed the face of fashion for all of us and defied the sexist rules that surrounded women. She passed away in 1971, but her legacy still stands with us today (as well as her brand). She was a pioneer in fashion who held herself with the utmost of grace and mystery. She was feared and loved at the same time. A woman ahead of her time.
While this isn't an inspirational guide, she was an inspirational woman. She didn't let anything stop her from following her passion and showcasing her talents. After reading this, I couldn't help but fall in love with a woman I had never met. She moved me to embark on my dreams and not care what anyone else says. You can grab this copy, written by the incredibly talented Justine Picardie, right here.
Books can inspire, educate, and move our minds in ways we never thought were possible. These, in my opinion, are great books for everyone to own. What are your favorite books to create inspiration? I am always excited to read new books and share their stories with others. After all, a book is not something to be selfish with but to share with the world.