Impactfulness
What It Means to Me and How It Shapes My Behaviour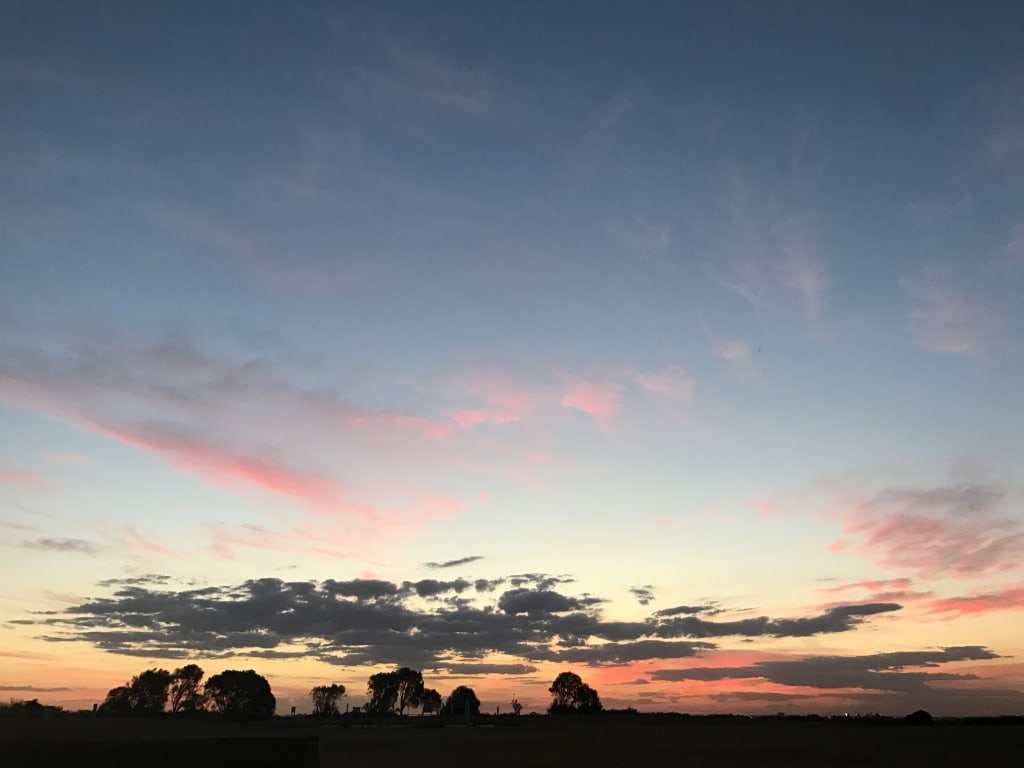 Impactfulness. One of those buzz-words, I guess, that people tend to throw around relatively loosely. But to me impactfulness means many different things. It means making a difference in your life and in the life of others. That is the message I hope to convey to you as you read this piece.
I'm a pretty normal 21 year old bloke. Love sports, love music, all that stuff. I've visited every corner of Australia and every major city and I've spent months in the United States, Pacific Islands and most recently spent some time at Oxford University.
I am a full-time university student, about to enter my final year of a dual Bachelor of Laws/Bachelor of Arts. Through that I've been fortunate to travel the country and the world representing my Law School in competitions and as Vice President of the Law Students' Society.
I'm also a social impact advocate. I shave my head every year for World's Greatest Shave, I paint my nails every year for Polished Man, I sell merchandise for Daffodil Day for the Cancer Council and I fundraise for Vinnies at events such as the CEO Sleepout which I attended earlier this year.
The combination of these two facets of my life culminated in me Co-Founding, alongside my best mate of 10 years, a social enterprise called Spair Pair. At Spair Pair we run a one-for-one operation whereby consumers can provide access to new, high quality basic necessities like socks and undies to those doing it tough, simply by buying a pair themselves.
This is my passion. My passion is to create impact with the things that I do and I work hard on making that passion a reality every day.
But I bring all of these things up not to speak highly of myself. In fact, the truth is quite the opposite. I bring all of these things up to open your eyes as to just how simple creating a lasting impact can be.
As a young guy, I've spent as much time playing PlayStation and/or watching sports as I have reading text books and writing essays. I've mentioned that I've found time to travel and I continue to find time to do the things I love.
But it wasn't always like that. Early in my University life—about 4 years ago—I was ambitious and naïve. I thought in order to achieve anything I had to overload myself and take on EVERY opportunity that presented itself. That I had to do more than I was capable of. And that I had to prioritise my resume and my grades before I prioritised my life. It took my falling into a pretty dark place to realise that I was going about it the wrong way.
Since that time I've learned to peel back and to focus on being impactful. Quality over Quantity, you might say. And having now shifted my focus I've achieved exponentially more than I ever did when I was focused on doing everything. And that is what I want to emphasise.
Take the time for yourself. Play PlayStation. Go to Dance Practice. Watch the footy. Hang out with your mates. Do all of the things that you love to do. But be sure that when it's time to work, you put in the effort and you apply yourself to being as impactful with the words you write, the nail you hammer or the task you do as you possibly can.
Impact is vital.
But how do you hone your desire to be impactful into something more tangible? Into higher grades, into the positions you want as part of your career, or even into a real, live, company?
Impact is all about thinking about the outcome or consequence that your behaviours will have and seeking to direct those outcomes or consequences towards achieving goals. A behaviour on its own will not necessarily achieve a goal. A behaviour that is impactful is much more likely to.
But there is one more component of impact. The most vital kind of impact. Irrespective of how impactful you ensure that you are in respect of your own goals and your own adventures, you will inevitably at some point in time find yourself in the position to impact the life of someone else. And the impact you can have on someone else is the most lasting kind of impact. That is how you truly make a difference. That is why we started Spair Pair. To allow ordinary individuals like you and me to provide access to a luxury to those doing it tough, simply by buying a pair for ourselves. You too will have the opportunity to make an impact on the life of someone else. Be sure not to miss this opportunity. Because this is, of course, an opportunity. An opportunity to make a lasting difference that is bigger than us as individuals.
As I wrap it up I just wanted to emphasise three things:
Do not choose to do something merely because you think you should. Think on it. Figure out how you can put in the effort to be impactful in that task;
Hone your impact to achieve positive outcomes for yourself; and
Do not fret nor dismiss the opportunity to impact someone else's life.
The world is a better place for you all and I thank you for taking the time to read all the way to the end!