If you hate yourself, there's probably a good reason why.
Don't Lie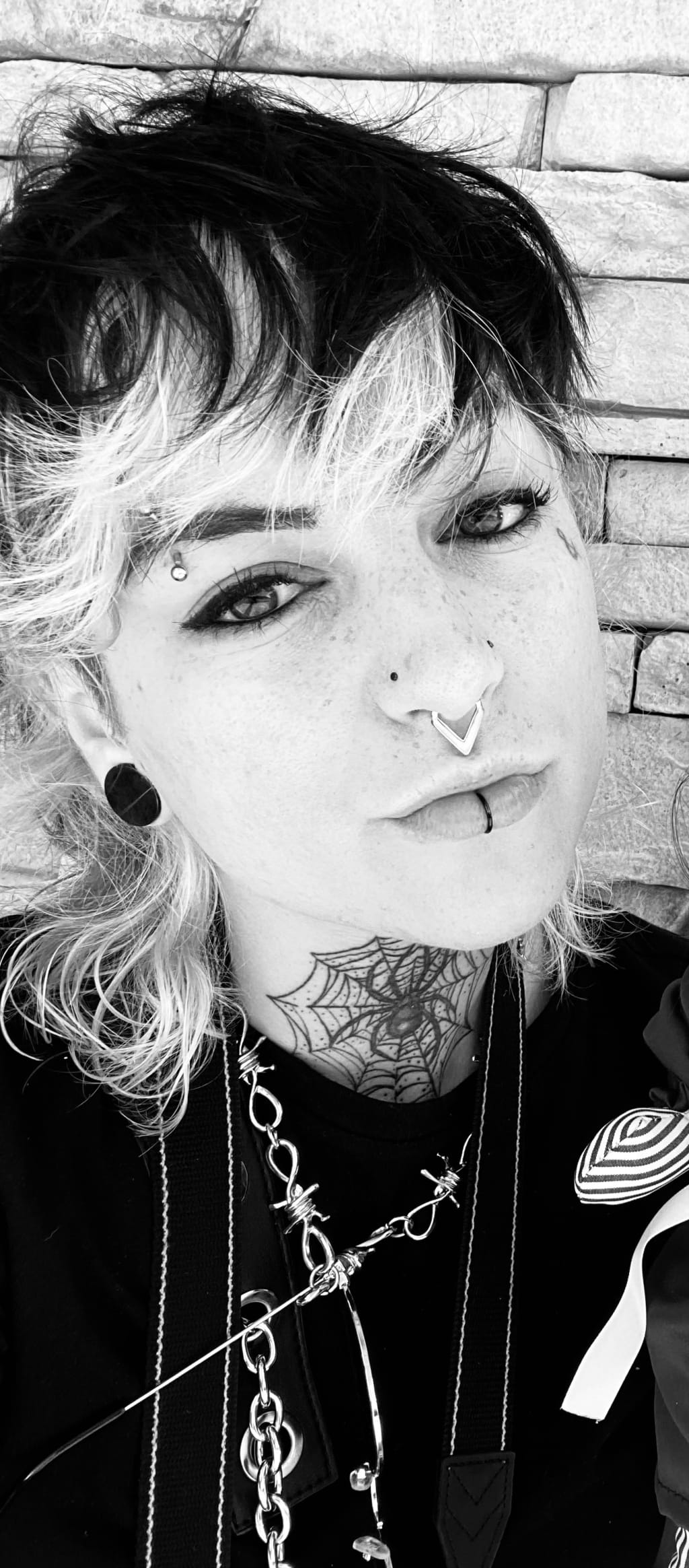 If you hate yourself, there's probably a good reason why.
For years I struggled to realize this simple concept. Maybe it was my pride, my ego, but something was stopping me from learning this important lesson. I didn't want to believe I was the problem even though I already hated myself. I didn't hate my actions, I didn't hate my personality, I didn't even hate my mental illnesses, but I knew something about me was wrong. I just didn't feel the need to change it because I didn't believe it could change. I accepted it. I accepted that I made bad decisions, I accepted that I was unkind, I accepted that I was worth nothing to myself.
Until I had the epiphany that if I kept the act up, I would be nothing to the ones I love as well. I'm not sure if it was my experiences, others experiences, or just maturity coming forward, but I finally figured out that I should hate my actions. I should hate my childish and selfish demeanor, and I should fight my mental illnesses instead of becoming them. I was toxic to myself, therefore I became toxic to others, and that is not okay. To allow yourself to be the worst version of yourself just because it's your comfort zone, is not okay.
The only way to fix it, is to step out of your comfort zone, be uncomfortable in the journey to finding and projecting your best self to the world. It's a process, and the process hurts. It's no easy task to say the least, but loving yourself comes with so many rewards.
Although you may lose friends, maybe even family, in the search for bliss, I promise more genuine people will fill their places. You will attract what you are. If you love yourself it will attract love, it's as simple as that. It's protecting the peace that you'll receive from it that is the tricky part.
Do not, and I repeat, DO NOT, let others take advantage of the love you now spread. You worked so hard to gain it, do not give it all away or you will end up in the same place you began. It may not even be your fault either. Whoever is trying to persuade you back to your old ways, intentionally or not, is not a person you want to surround yourself with. Not when you finally care about having something to lose. You would be losing you. The you that you f i n a l l y care for.
Some advice from my own personal happenings, is in those situations, set boundaries. If those boundaries are crossed. Let that be it for that person. Don't dwell into their sadness or disappointment, for it is not your own, therefore not your responsibility. If they overstepped your boundaries willingly while knowing it would upset you, draw a bolder line or they will continue to cross you because you showed them they can. Stand up for yourself and move on.
There are better things out there for you. With loving yourself you will find so much freedom. You no longer hurt others for the thrill of it so you have no guilt, you no longer stress over who you are as a person so you can openly be yourself without worry, and you have a hold on the you you've created so you're never alone. You feel alive again, knowing that you will let nothing get in the way of the happiness you bring to yourself and now others. Cherish the new you, and keep the old you in the past, but remember that this present you are currently in will become your past as well.
It's all a battle that you will have to deal with daily. No human is perfect, and none ever will be, but as long as you learn from your mistakes and don't keep going back to your destructive ways expecting a different outcome/ reaction from people… you will be okay. Your path will be smooth, you will just have to deal with the obstacles along the way in a healthy manner that will benefit the people around you AND yourself. Stay away from the one sided predicaments. You worked hard to be worth more than that. You now know you deserve more than that. Keep at it. Never give up, and you will find yourself surrounded by love.
Just remember, you are in control of you. At the end of the day your issues are YOUR issues to solve. Do not put that on anyone else's shoulders. No one can love you into loving yourself. That's not how this works. It's all an inside conflict, but only you do have the power to overcome it. Let yourself lose the insecurities you have become so accustomed to welcoming. They are no longer welcome. Let go, and let be. Then scream to the world "I finally love me!!!"
advice
I'm a 25 year old writer from Ohio trying to make my passion, my career. Besides writing I enjoy animals, nature, and concerts.