If Only We Were Kids Again......
Big Message With Adult Implications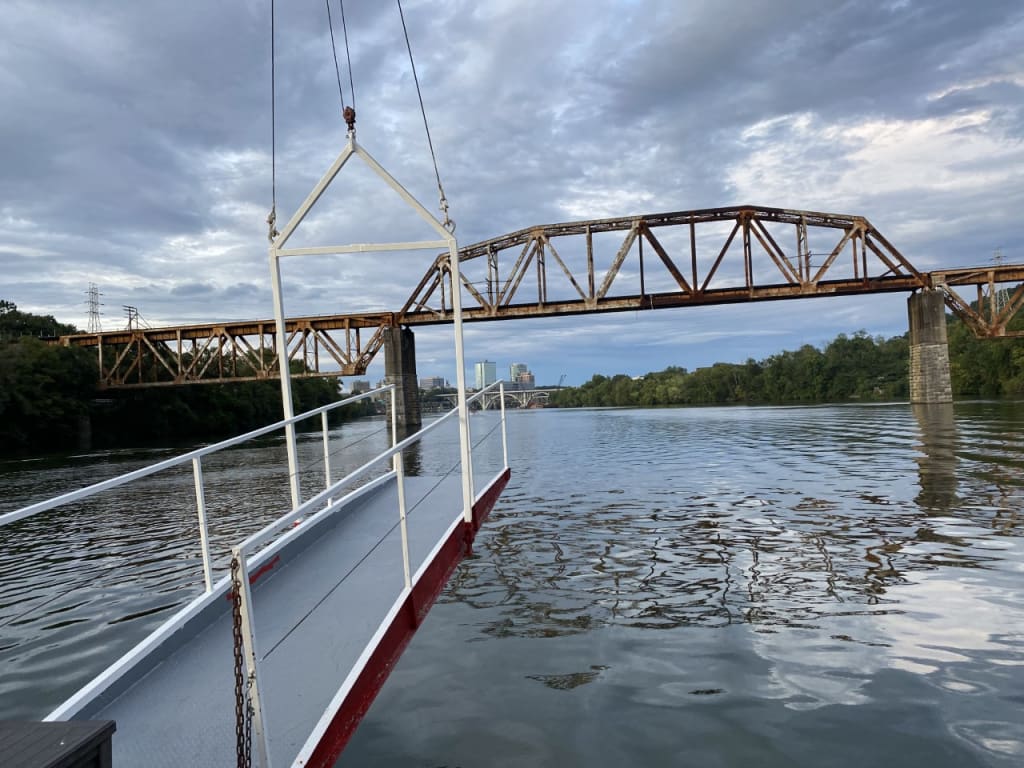 The following is a true account. I think it says much for how things should be done in life. It also poses some tough questions about how each of us view ourselves and others. I challenge the reader to reflect from his or her current viewpoint as an adult and then reflect on how he or she may have viewed this situation as a child.
A few days ago prior to Halloween, I was walking my dog (a beautiful and wonderful fellow whom is a rescue) in my customary flip flops, shorts and t-shirt. It was around 6 p.m. I live in a subdivision and have done so for the last decade plus.
As I am walking "Joe" (my dog) to his most usual bathroom spot across from my property and on the border of my neighbor's lawn. I heard yelling and crying in the distance. In the middle of multiple houses and cross streets, probably 75 feet away, I see a young golden retriever puppy (maybe a year old) prancing a few lawns away with a collar around his or her neck. I heard yelling and screaming for "Lucy" (which I was fairly certain was the name of the playful pup) coming from a young girl holding a retractable leash in hand trying to catch up with the dog. I recognized the young girl and where she lived, but I was unable to recall her name.
I wasn't sure what to do and debated on how to help. But, at that point, "Lucy" began running toward me and "Joe." Then, the young girl followed in pursuit. I found myself holding my dog, who was barking at "Lucy," in the middle of a side street in my subdivision with the young girl still moving in our direction. In a moment of distraction, my dog wiggled his leash handle from my grasp. "Lucy" and "Joe" ran away. I ran after them with flip flops flying away.
I turned the corner of a house with fear in my heart of potential dog-on-dog violence. To my surprise and shock, both dogs were standing in a yard near the dog owner's house. Both dogs were panting, and my dog displayed lowered ears because I am sure that he realized that he was in trouble much in the same way a small child realizes a parent is disappointed.
Relieved, I grab each dog by the harness and sat down. We all waited. As mentioned earlier, I could not remember the girl's name. I later found out it was Isabella. I yelled out "I have your dog" along with the family name. I could hear her crying in the distance and was uncertain the exact location. I contemplated moving, but I was afraid of losing either dog again. So, we sat. As I sat, I remarked on the 20 houses that were around me, and that I did not see or hear one adult come out or ask if help was needed. I thought how lonely and separated this subdivision felt as the dogs and I still sat in silence.
What happened next truly amazed me, I heard a group of voices approaching. I expected adults, but I was greeted by eight children including Isabella. One of the young men with the group came over with retractable leash and secured "Lucy" and all of the kids helped Isabella walk the dog back to her house 20 feet away from where I had been sitting.
I had pieced together that Isabella had went to her friends in the neighborhood. They came to help as quickly as able. When the dog was inside, they sat as a collective with each member shoulder to shoulder on the front porch facing in each direction. As a father myself, I asked her name and introduced myself to everyone. I asked about Isabella's parents' location. I was told that they were not home. The friends in unison said that they were staying with her until her parents returned. I thanked them. I told them how amazing I thought they were as friends. One young woman retorted, "that's what friends do." After seeing if anything else was needed, I bid all goodbye. As I left, I could see all of the friends consoling Isabella. A hard day and moment for anyone. Friends carried her through.
I later found out something even more interesting. Isabella has a developmental disorder which for many adults might lead to being ostracized. But, to her friends, she simply was a friend who needed help and well "that's what friends do!"
The M.A.D. Dad
About the Creator
I call myself the M.A.D. Dad. M.A.D. stands for Martial Arts Direction. I want to help others battle the forces that threaten our peace with lessons that I have been blessed to discover through my experiences in both Martial Arts and Life.
Reader insights
Be the first to share your insights about this piece.
Add your insights