Humor me!
Laughter is the best medicine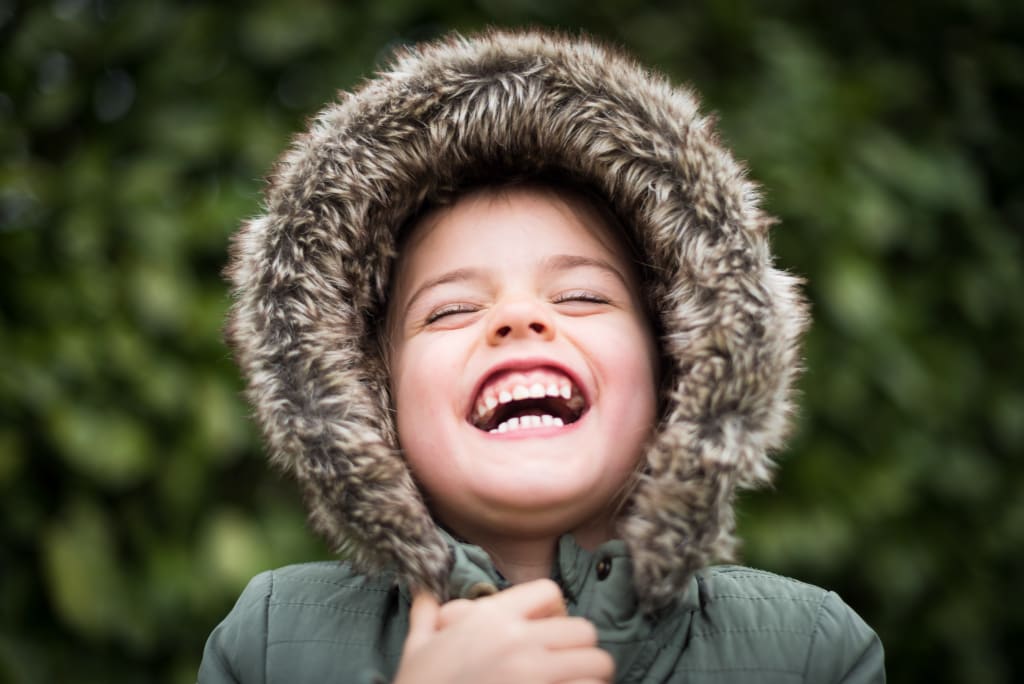 How would life be without humour? I am referring to humour which lightens us when the world is dealing its blows, the most recent being a pandemic. I am referring to its essence when people are on lockdown with their 'turned over' schedules and bored moments needing to be filled. I am referring to times when people look for an escape, instead of dealing with their personal crisis. It's at times like this humor is the answer. I then go searching on Instagram. Where do I go to on Instagram?
This is an account I discovered through a friend of mine. She had made repeated references to this account. For starters, the name of the account was not catchy so i did not go looking at first. Then one day, my friend tagged her in a post. I clicked on her handle and that was it. When I am on Instagram, other than my newsfeed/stories, I search on her page to see if she has a new video. She is not a one off for me. She is a 'repeat prescription'. If it's one of those days when i am disenchanted with the world or feeling listless, I go to her page.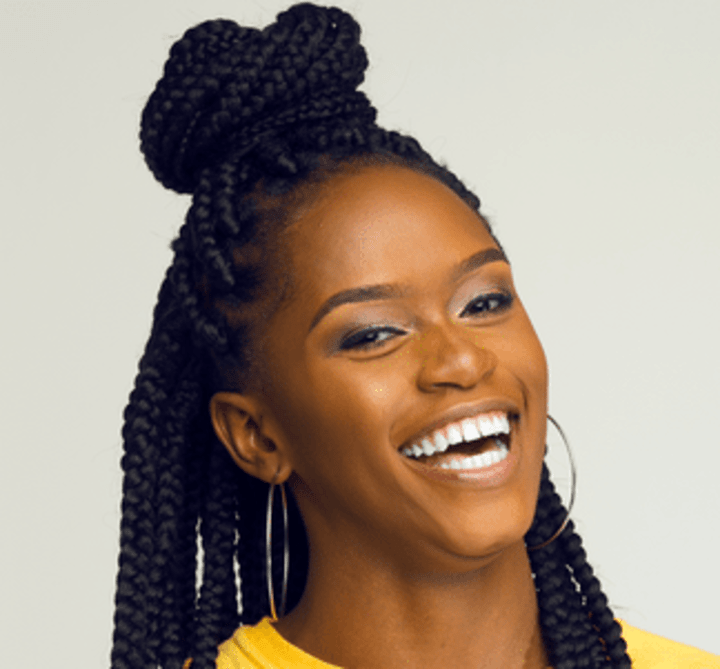 Photo by Social Media Week Lagos
What's with her page? It's mostly video content. These videos are funny. She is usually the main character playing multiple roles with the help of technology. She is funny, doing silly things. She focuses on subjects that aren't far reaching; stories and realities that grace the lives of the average Nigerian. Sometimes, she takes a continental or global twist. I find her content very relatable. She seems 'unhinged' and she sure has honed her skills over time. Quite frankly, she doesn't meet my hunger and that of her many followers. It's like waiting for a new season of game of thrones.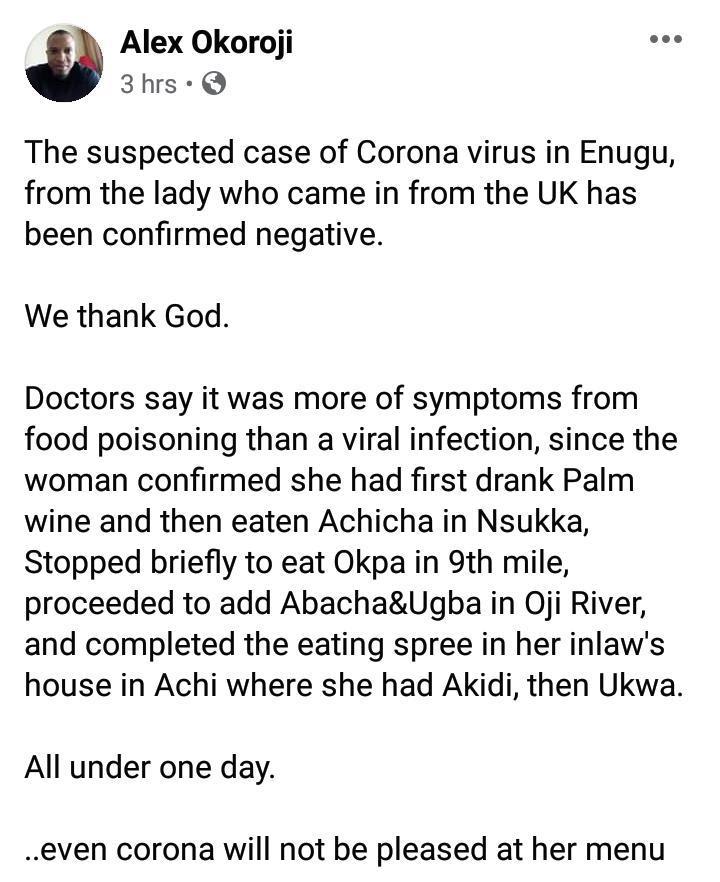 My next focus is this picture above. I belong to several WhatsApp groups. This picture was circulated on one of such groups, two weeks ago. The minute i saw the picture and read through it, i broke into a grin and by the last line, i burst into laughter with attendant tears. The menu and places highlighted are peculiar to the South-eastern people of Nigeria. Why did it stand out? People can crack you up despite the anxiety Corona virus has created.
My last focus is one of the most watched YouTube videos of one of my favorite late night show hosts. My very first encounter with Trevor Noah was on my sister's iPad, while she watched a ton of his videos. I started my subscription couple of years later including watching out for new notifications, like someone who had a deadline to meet. Just like Maraji's Instagram page, Trevor's videos are my 'escape' from life. Good humour tends to cure many things, sadness included. The link to the video below, depicts Trevor doing something he knows very well to do: an imitator. It's in doing these mimics and characterizations that he gets his audience roaring up in laughter. He is intelligent and brings that gift to content and delivery. Now Trevor Noah is the main host of the daily show. In addition to that, he hosts private 'gigs' around the world. It is one of those private gigs i have posted its videos below. I find that the content of his private gigs are more hilarious compared to the contents of the daily show. He also still finds a way to fit in current affairs in these gigs which for me, is a bonus.
I would rather get current affairs delivered by a comedian than a regular newscaster. These artists' delivery lightens the burden of the news and all the chaos. In fact, it's the humour accompanying the news and information, that helps me keep up with the volume and gets me through it all.