How will be the recovery of cyclist Egan Bernal?
Personal Column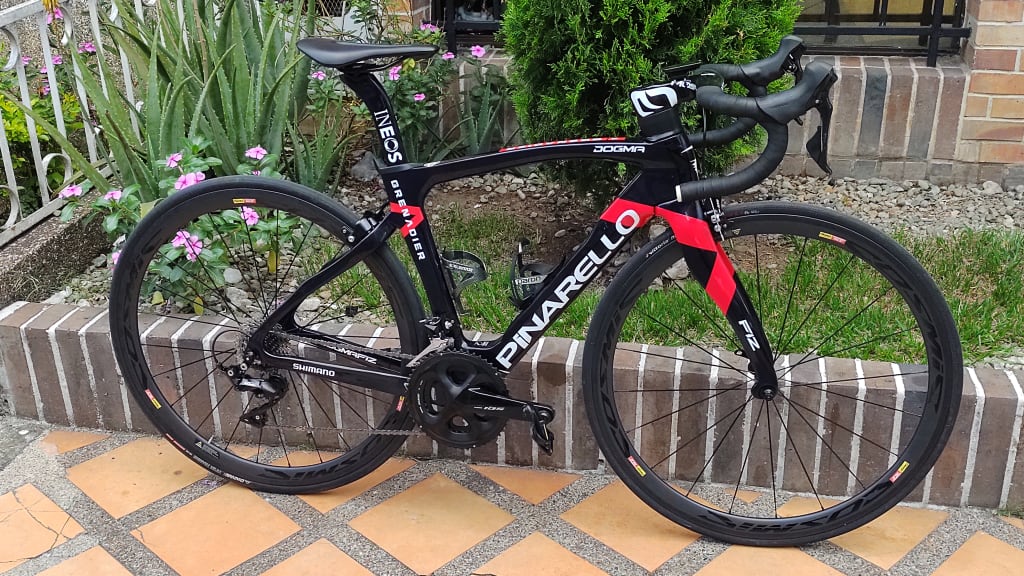 During this week, it has been painful to see how this great road cyclist, the reigning champion of the 2021 Giro d'Italia, one of the best in the world at the age of 25, is now bedridden in a hospital room, and all because of an absurd traffic accident during a specific time trial training in preparation for the next Tour de France to be raced this summer.
The rider was riding at more than 65 km per hour. A speed with which cycling time trials are run. And it was one of his weaknesses when facing these stages against rivals with more capacity. This was one of the big goals in his season having the backing of one of the best cycling teams in the world: Ineos Grenadier.
Last Friday he came out of the last of several spinal operations, six in total, it seems, as he ended up injuring the cervical or upper part of the spine. The report has been satisfactory on the part of the group of medical specialists, who have been watching every detail to help his recovery.
Among the injuries he sustained are: Multiple fractures eleven ribs in both directions, invoice in a phalanx of a finger, right femur, right patella, a tooth, and perforation of both lungs. Treatment includes polytrauma and pain management.
He has improved notably since last Monday, January 31, when he suffered this accident due to a recklessness of the driver of an intermunicipal bus that overtook him and stopped to pick up a passenger, without giving Egan time to react and hit the back. The impact left him with fractures in about twenty bones, according to the rider himself from his room.
He underwent several operations on his spine, hand, ribs and face. For the time being, he has undergone very effective post-operative treatment and it remains to be seen how he evolves.
It was fortunate that he survived. And this raises the question of whether it is preferable to take his training earlier this year in Colombia or in Europe, which is where he has practically his entire international cycling career. It is proven, in my opinion, and from my own experience, since as an amateur cyclist that I am, I raced a lot in the sectors that Egan trains some years ago, and you have to be very cautious because on the road there are many dangers.
"The objectives of biomechanical stability of the cervical spine were achieved with excellent clinical results, without complications during surgery," inform the latest medical report from the clinic. The treating physicians comprised a multidisciplinary group of specialist doctors and nurses who took care of your case with due care on a day-to-day basis.
Fortunately for Egan, the medical staff, seeing his satisfactory evolution, released him on Sunday, after fifteen days of convalescence, and this is almost qualified as a miracle, even in the words of the cyclist himself. It is a first great advance for what is expected to be a long recovery process.
What future can we expect for his evolution? Only time will tell. The only certainty is that this type of multiple injuries in cycling take a long time to recover and it is still early to make a more accurate diagnosis. Recovery will be slow and involves processes such as: pain management, physiotherapy, complementary surgeries, medications to reduce inflammation, among others, and a lot of rest.
One can only hope. The recovery process of the great Egan Bernal will be long, painful and demanding. We can only raise our prayers for his speedy recovery and that we have him back on the road competing and carrying high the name of this beautiful country where he was born. Good luck Egan.
For more about spinal pain management: