How Audiobooks Rekindled My Love for Reading
Reading became less of a chore and it became fun again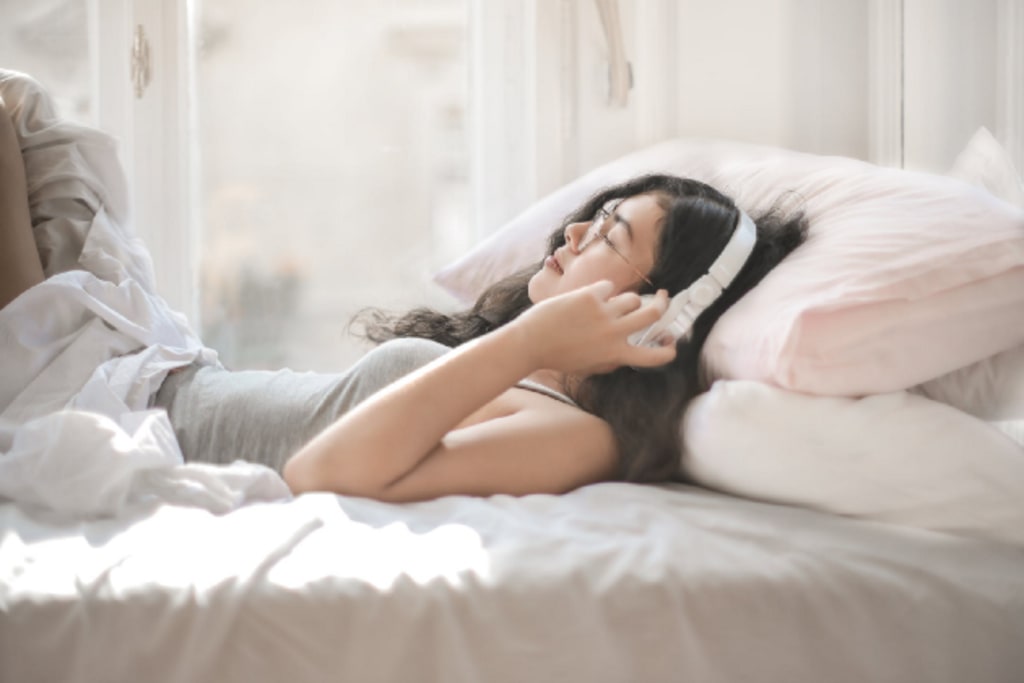 Photo by Andrea Piacquadio from Pexels
Books are great.
They can help you escape reality and are a great way to wind down after a long day.
But if you're someone that hasn't read a single book in years, then going back to reading when you're tired is hard. You'll end up struggling to concentrate and end up setting the book aside and turning on Netflix instead.
That was me.
Reading was something that I've always enjoyed but tended to set it aside a lot of the time because I enjoy TV shows more.
Until I found audiobooks.

Why listen to audiobooks?
Sometimes, there is nothing better than curling up with your favorite book.
But if you want to multitask and read at the same time, audiobooks can be handier.
With audiobooks, you can have it play in the background while you clean the house, cook, or go for a walk.
By opting for audiobooks when I'm tired or busy doing something else, I am able to enjoy the story without the pressure or the struggle to concentrate.
Reading became less of a chore or something I have to push through. And it became fun again.
But this is not the only advantage of audiobooks.
Audiobooks can be a more fun way of reading due to the narrator doing different voices for the different characters.
Another great advantage that you get with audiobooks is the ability to choose the speed.
I'm a slow reader. Even though I've been reading for years, I still find myself taking a long time to read one page.
That's when the speed option in audiobooks comes in handy. You can set it up to be your preferred speed.
Slow it down or speed it up. It's your choice.
But as audiobooks have become increasingly more popular, it does beg the question of whether or not you're really getting the same benefits as traditional reading.
According to Dr. Willeumier, both formats engage multiple brain networks, and while the inputs — visual versus audio — may differentially activate the brain, semantic processing occurs in the same cortical areas.
Audiobooks Changed My Relationship With Books
The most common reason for people to not read as much as they want to is the lack of time.
I felt the same. Until I found audiobooks.
Audiobooks are the best way for me to read.
Every week I listen to at least 1 audiobook.
How? By taking advantage of the fact that I have to walk to and from work every day.
It takes me 20 minutes to go from my house to my place of work.
That's 40 minutes every day.
200 minutes every week.
800 minutes every month.
Why not take advantage of the time I have to spend walking and instead of listening to music, listen to an audiobook?
And because I'm listening to the audiobook when I get home, If I'm enjoying it, I'll continue listening to it.
While I get something to eat and tidy the kitchen, I'll be listening to the audiobook.
That usually ends up being 1 hour. Sometimes even more.
So it would be at least 1h and 40min every day of the week. That's around 33 hours in a month.
Considering that the audiobooks I listen to are on average 8h long, that's 4 books a month.
And I didn't have to sit down and read once.
And because of this habit, I now find it easier to find time to read.
Final Thoughts
Listening to audiobooks is a great way to read more.
From listening to it in the background while you do housework or drive to work, audiobooks are a great way for you to find the time to read.
And because you're probably faster listening than reading, you'll be able to read more than if you were only reading the traditional way.
Follow my reading progress on Goodreads.
I have a newsletter where I share what I've been reading, my favorite book quotes, book recommendations, and so much more.
advice
About the author
Bookworm & Dreamer. I write about books and everything else I find fascinating. 🇵🇹 🇮🇪 Get weekly book recommendations: tinyurl.com/bookishnewsletter
Reader insights
Be the first to share your insights about this piece.
Add your insights