How Alvin Ailey transformed my life
The story of a (mostly) white girl's dance dreams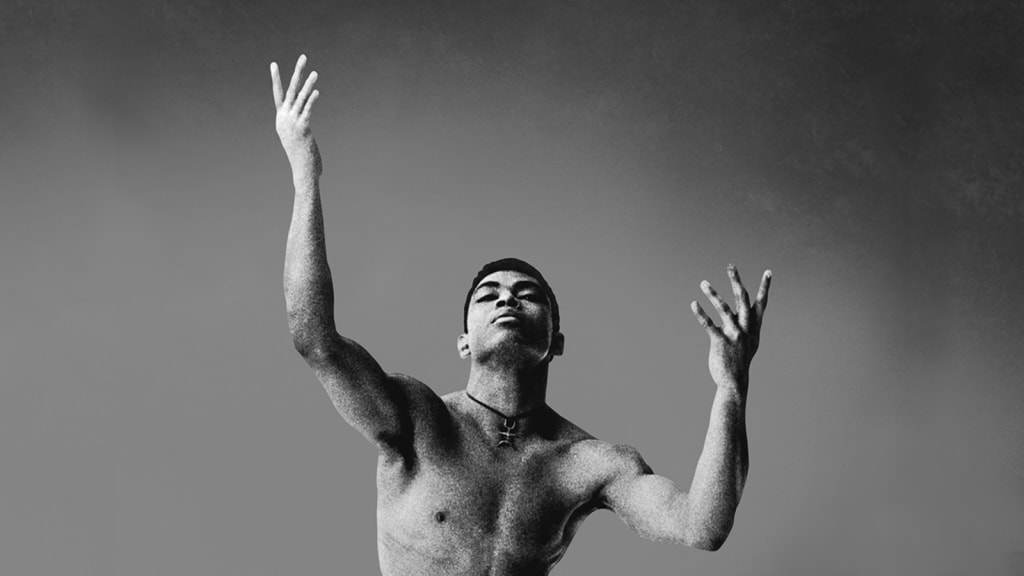 Photo from alvinailey.org
When I was a young child, my mother put me and my older sister in both gymnastics and dance classes. My sister was an amazing gymnast. She was so good at it that one day while watching her class, I tried to copy what she was doing. I fell and broke my arm. That was the decision-maker for me: I didn't want to be a gymnast like my sister anymore. I would be a prima ballerina. I didn't know it then but Alvin Ailey would be a major influence in my life.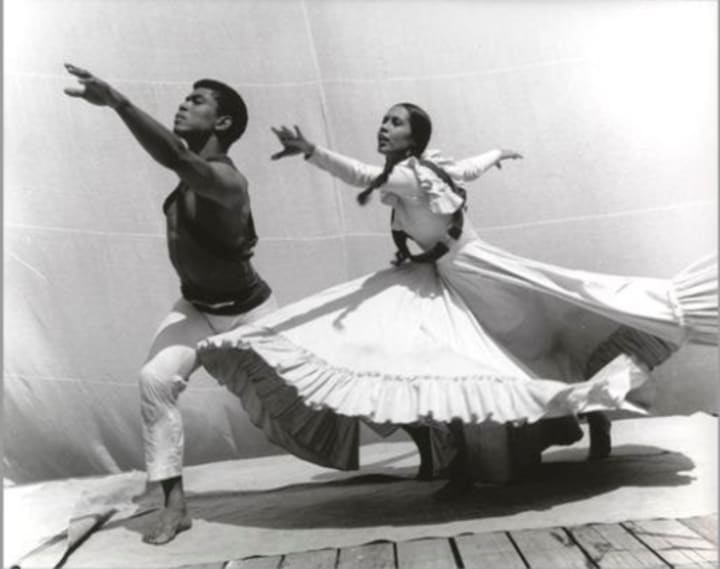 A brief biography of Alvin Ailey
Ailey was born in the early 1930s in Texas. In the early 1940s, Ailey moved to Los Angeles where he met Carmen de Lavallade. He did not start formal dance lessons until the late 1940s when de Lavallade brought him to Lester Horton's studio to attend a class with her. Horton ran one of the first racially-integrated dance companies in the country. Horton mentored Ailey who eventually began to choreograph for the company. He also spent a handful of years as the director. After moving to New York to perform on Broadway, Ailey founded Alvin Ailey American Dance Theater. Ailey aimed to capture the uniqueness of the African-American cultural experience through dance. He also established the Alvin Ailey American Dance Center, now called the Ailey School, and the Alvin Ailey Repertory Ensemble, now called Ailey II. (A more detailed biography of Alvin Ailey can be found here)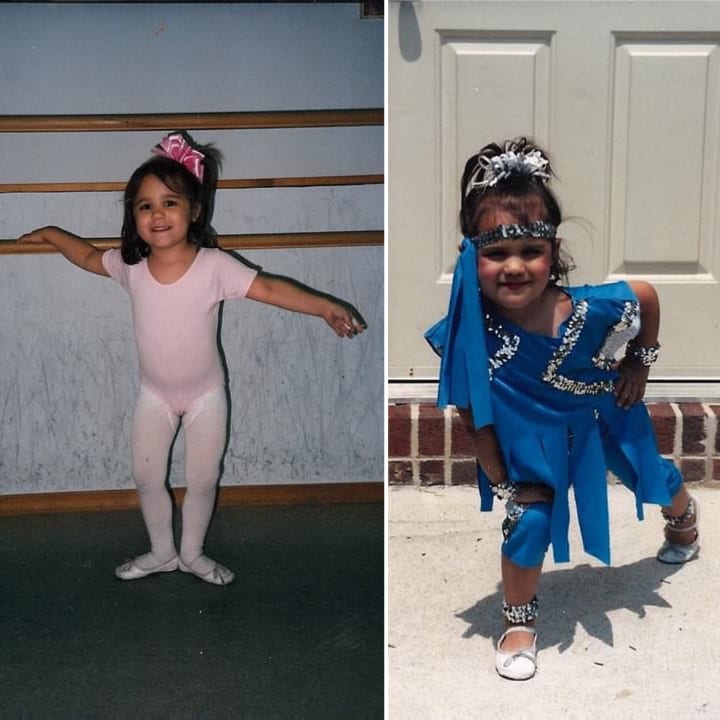 My love of dance
As a young child, I was exposed to tap, jazz, and ballet. I was never very good at tap-dancing but I loved jazz. The older I got, the more I understood how important ballet was to perfecting my jazz technique. My parents found a dance studio for me that was located between the Friendship Heights and Tenleytown metro stations in Washington, DC. This meant that I was able to get myself to and from as many dance classes as I wanted without having to rely on my family for transportation. My ballet teacher was amazing. Her curriculum consisted of Balanchine-Esque style ballet as well as classes in lyrical, modern, and hip-hop. The longer I took lessons with her, the more I grew to love ballet for its artistry rather than for its ability to strengthen my jazz technique.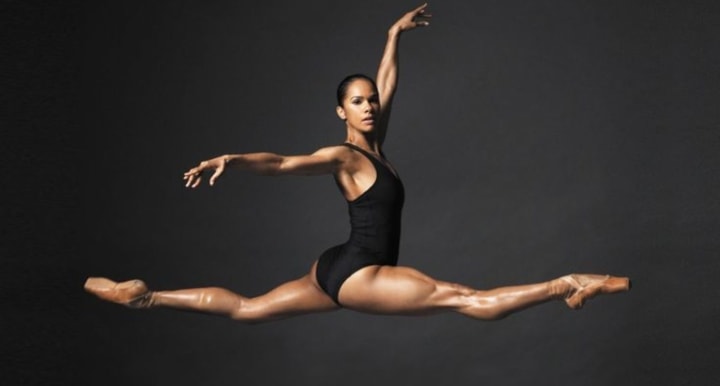 As a girl with a larger frame, I was never invited to join classes en pointe by my white instructors. While this snub may have also been due to my height (a short 5' 4") or my olive-toned skin and dark hair (I am of Korean descent), it never seemed fair to me as I watched my tall, thin, fair-skinned, light-haired classmates begin their journey en pointe. My instructor at my new studio in DC, a short, larger framed, African-American woman saw my ability rather than my weight, height, or color. When she felt my ankles were strong enough, she granted me permission to purchase my first pair of pointe shoes. The day I brought them into class with me was a "turning pointe" in my career. Becoming a professional dancer was a real possibility now rather than just a dream! I will never forget the day that she told me she would set up auditions for me with a few dance companies that prefer dancers with strong passion and ability rather than simply those that have excellent turnout and fit within the stereotypical image of a French or Russian ballerina.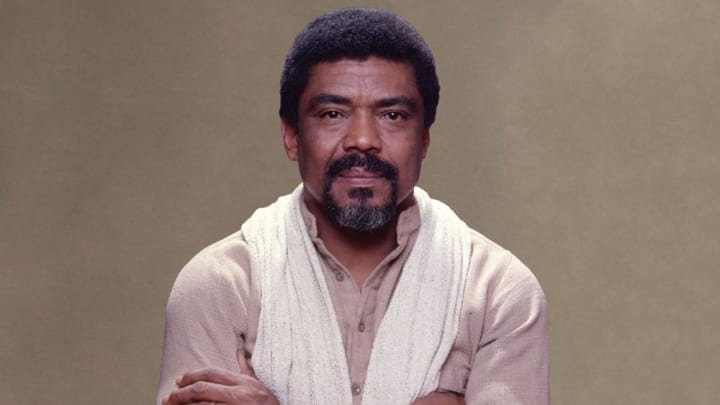 How Alvin Ailey inspired me to be the best person I could be
I was born in the mid-1980s. Shortly after I started dancing, Alvin Ailey would sadly pass away. As the New York Times said of Ailey at the time of his passing, "you didn't need to have known [him] personally to have been touched by his humanity, enthusiasm, and exuberance and his courageous stand for multi-racial brotherhood." I was not lucky enough to have known the legend; this did not stop his legacy from touching and inspiring me. If it was not for pioneers like Ailey, my instructor would not have been able to excel at dance. If she had been unable to be a dancer simply because of what she looks like, I would never have had a teacher that saw me for more than my outward appearance. Thank you, Alvin Ailey. Without whom, I would always second guess my dreams due to my appearance.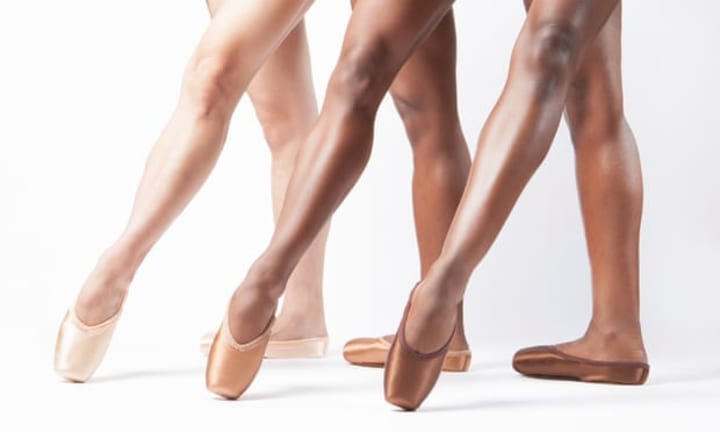 As a side note:
Did you know that ballerinas have traditionally worn pink tights and slippers because it matches their skin-tone and when on stage, the lights make the slippers look like they are an extension of the dancers' bodies? This is only the case for fair-skinned dancers. While dance supply companies began making tights in multiple colors, this has not been the case for ballet slippers leaving many dancers to spend countless hours coloring their own slippers. With the rise of the Black Lives Matter movement of 2020, many dance supply companies pledged to begin manufacturing multi-racial skin-toned ballet slippers. However, when searching for images of ballet shoes, there still seems to be an overwhelming presence of fair-skinned dancers in their pink slippers.
celebrities
About the author
Sports mom, Dog mom, High School Cheerleading Coach, & Affective Ed/Social Skills guru who loves to write about various subjects.
Reader insights
Be the first to share your insights about this piece.
Add your insights