Hemingway, Opinel #8 and Vocal
Like a mouse, a good writer always find the best cheese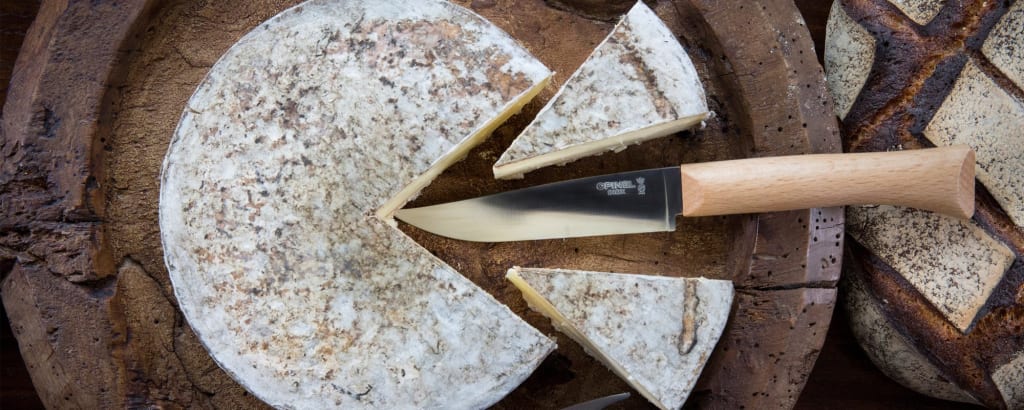 Hemingway called the Opinel #8 a man's knife. It was sleek and sharp.
It's August 2nd, 2021 and the weather here in Northeast Texas is unbearably hot this year. We've had heat indices well above 110° for the past ten days and there is no end in sight. Normally this time of the year, I'm able to keep my 125-year-old home reasonably comfortable but for some unknown reason, the humidity has permeated my home leaving the air both sticky and uncomfortable. I was more tolerable of the weather in my youth, but as I age, my required level of comfort sometimes exceeds what I'm able to provide.
Nonetheless, I make do. I gather my thoughts and head to my office, that little place located at the rear of my home that positions me by a large window that stretches from almost the wide pecan hardwood floors nearly all the way to the ceiling. I prefer this place. Regardless of morning or evening, the temperature is always consistent here. I can look outside toward what I call my backyard and all I see are endless meadows of Saint Augustine grassland spotted with the occasional old pecan or hickory tree.
My desk is simple and at one time held only a pen and paper. Later I used it to hold my Olivetta Lettera 32 typewriter that I used for everything until I purchased my first computer back in 1979. At present, it holds two large monitors and a keyboard. Everything else is stored conveniently out of sight in a nearby closet. Oh yes, the desk! My desk is the essence of simplicity. The top measures 3' x 6' and is a solid slab of pecan milled flat by a local millwright. It is held at the perfect sitting height for me by two wrought iron braces that cup the slab on each end and support it from the floor. There are no drawers, no hidden compartments. It's just a simple place to write.
I do have a unique lamp on my desk that was gifted to me by my wife so many decades ago. The lamp is short for a desk lamp and stands only 10" tall. Its globe is an ivory-colored glass that sits atop a pole shaped like a tree. One branch of the tree reaches out horizontally and a swing hangs from the branch. A little girl sits in the swing while a little boy pushes her ever so gently. The base of the lamp is shaped like a grassy meadow, much like one in our backyard. The light from the lamp is always a dim golden color that is easy on the eyes.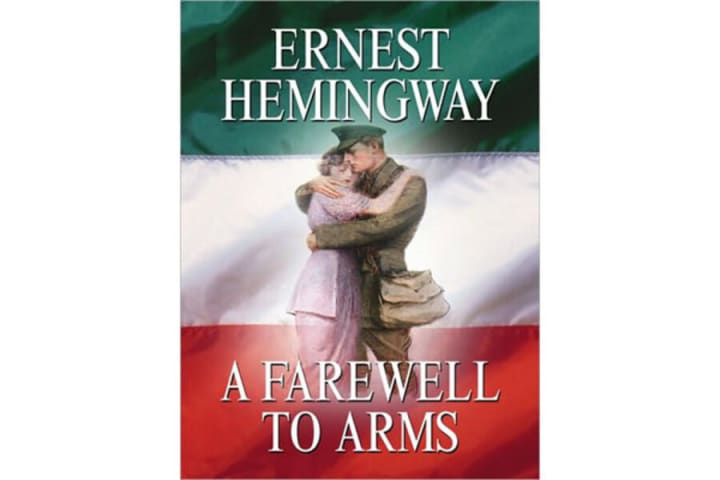 Lastly, I keep copies of two of my favorite books within arm's reach on my desk, both by Hemingway. The first, titled "A Farewell to Arms", is by far one of my most favorite books to read. The second, titled, "The Old Man and the Sea", reminds me of my youth when I too was an adventurer. Laid beside the books, a visitor will always find my Opinel #8 folding knife. For those that don't know, Hemingway preferred this knife to any other. I first fell in love, if that's possible, with this knife, long before I had ever read my first Hemingway novel.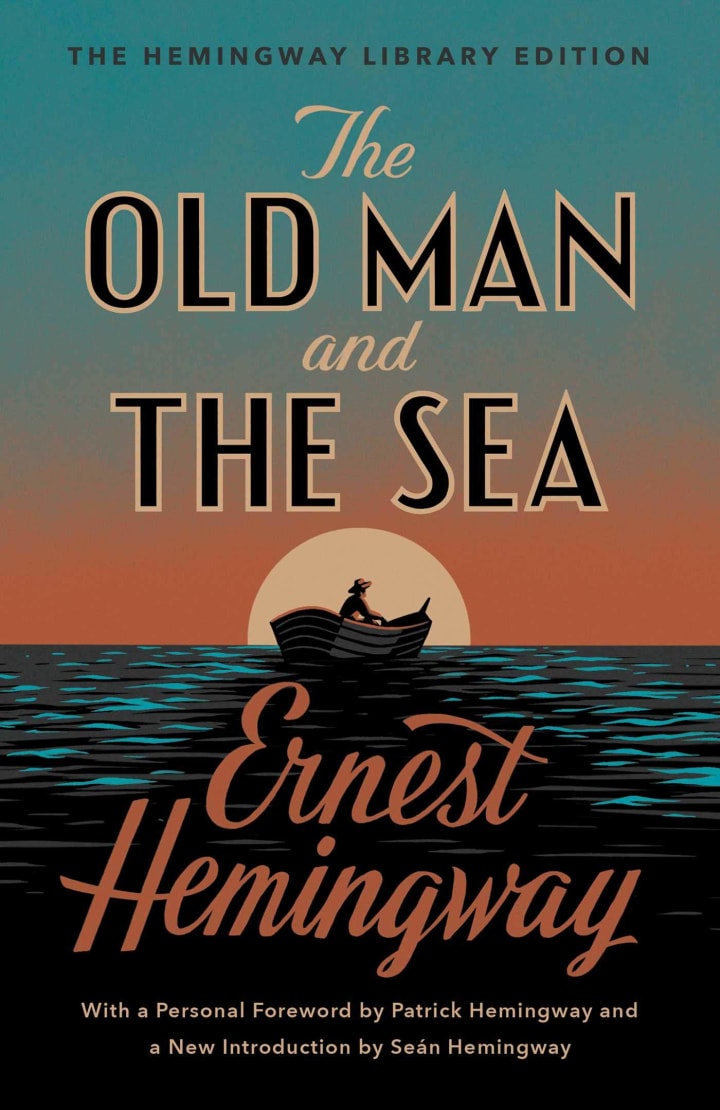 As a young man, I traveled the world. When I say I traveled the world, I truly mean, I've been to all seven continents. I was blessed to see things with my own eyes that many people only read about or in some cases, never hear about. I will save those adventures for future stories. During my travels, I found I had a proclivity for both wine and whiskey and I always favored a good cheese. Therein lay the problem. Some places would slice the cheese too thin and other places, too thick. Some places just brought a block of cheese to the table along with a case knife and left you to your own devices. It was perplexing. Until I stumbled into a fellow traveler who was using the Opinel.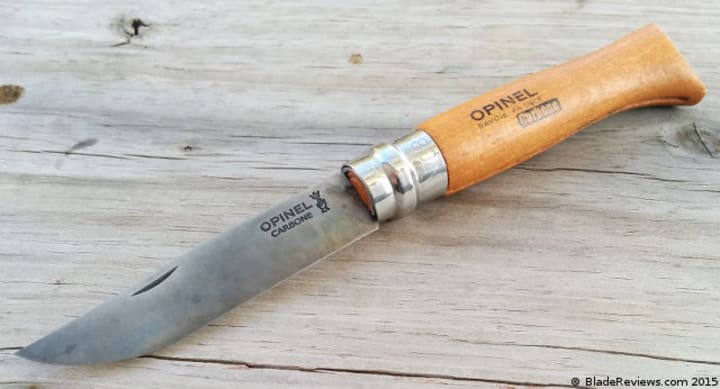 What makes the Opinel so useful? Why did Hemingway refer to it as a man's knife? It's difficult to answer these questions without actually holding one in your own hands and putting it to use. Kind of like Vocal™. Until you've actually used Vocal™, you have no way of fully appreciating what this platform does. When I first saw a guy take out his Opinel, we were in a beer hause in northern Germany. The lady had just brought everyone large steins of beer. One fellow requested a cheese platter with crackers. She returned with a round of goat cheese and a bucket filled with crackers. Everyone was breaking off pieces of the cheese round and some were using their personal knives. This guy pulls out this timid-looking small folding knife with a plain, unfinished handle. He twists the silver ferrule near one end and the blade swung out slightly. He extended the blade fully and then twisted the ferrule back the other way. I assumed the ferrule was some sort of blade lock. The blade was as long as the handle making the entire knife roughly 8" long. The handle appeared to fit his hand well as he reached over to what remained of the cheese round. He cut off a nice chunk of the cheese in one easy quick motion and then stabbed it with the knife and returned the chunk to in front of him. There he used the Opinel to cut some of the thinnest slices of cheese I've ever seen. You could see daylight shining through the cheese slices they were so thin.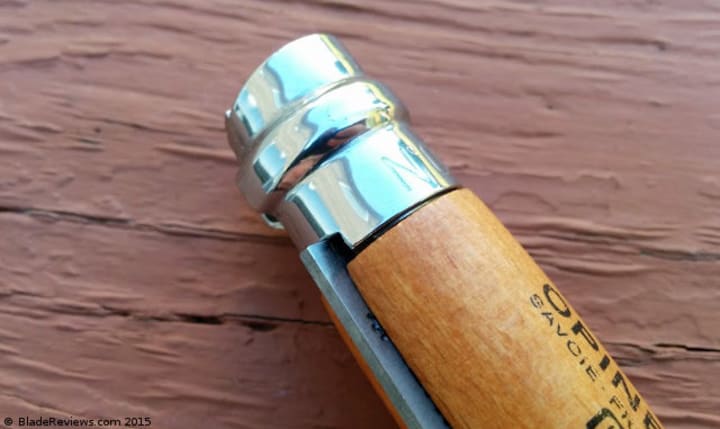 At this point, I interrupted him and asked him about the knife. He handed it to me and told me everything I ever wanted to know about it. He said he used it for everything but preferred to use it as a dining utensil since it was easy to sharpen and it retained its edge. The best part was the cost. The Opinel #8, a knife that has been manufactured for well over 125 years is available for only $10 USD. I was sold and it didn't take me long to become the proud owner of my very own Opinel. Again, the similarities between the Opinel and Vocal™ are uncanny. Users of Vocal™ can do a lot of different things with the platform, but it's best used for writing. Like Opinel, Vocal™ offers a lot of features for a very affordable price. Hemingway was a huge fan of the Opinel and had Vocal™ been around back during his heyday, he would probably have been a huge fan of the platform too.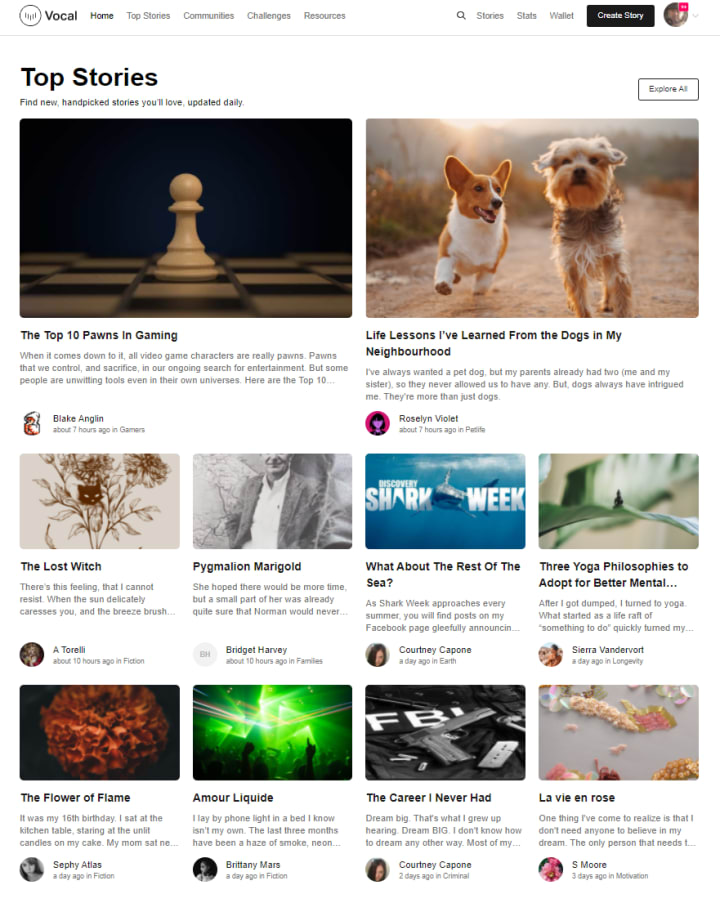 As I said, I love to sit at my desk and look out over the sea of grass in my backyard. This is part of my writing process. Sometimes, if I'm lucky, I'll find a platter of cheese and crackers accompanied by a Kraft of red wine waiting on me at my desk. When that occurs, I'll take out my Opinel #8 and begin the process of slicing some of the thinnest cheese slices you'll probably ever eat. I will also boot up my computer and wait for the indicator to tell me it's safe to go online to Vocal™. I will spend a few hours reading the top stories, perusing the new challenges for writing prompts, and studying the creator pages that Vocal editors have decided are interesting enough to mention.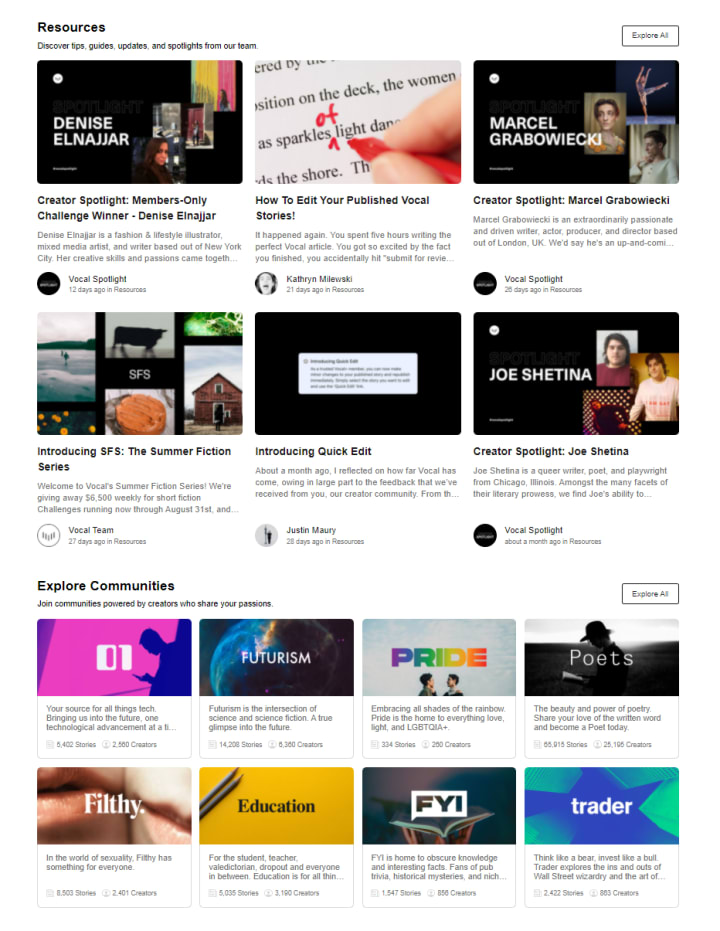 Some days this is all I need to fulfill my afternoon. Other days, I may have a story or two to contribute so I'll write. Even if you're brand new to writing, Vocal™ has the resources to make you successful. They offer challenges, writing prompts, education, and even provide topic-specific communities to whet any writer's appetite. Just don't forget your cheese, crackers and something good to drink!
advice
Just an old disabled dude living in Northeast Texas. In my youth, I wanted to change the world. Now I just write about things. More about me is available at www.loweco.com including what I'm currently writing about or you can tweet me.