Healthy Habits: Body + Mind
Mix in some new (healthy) habits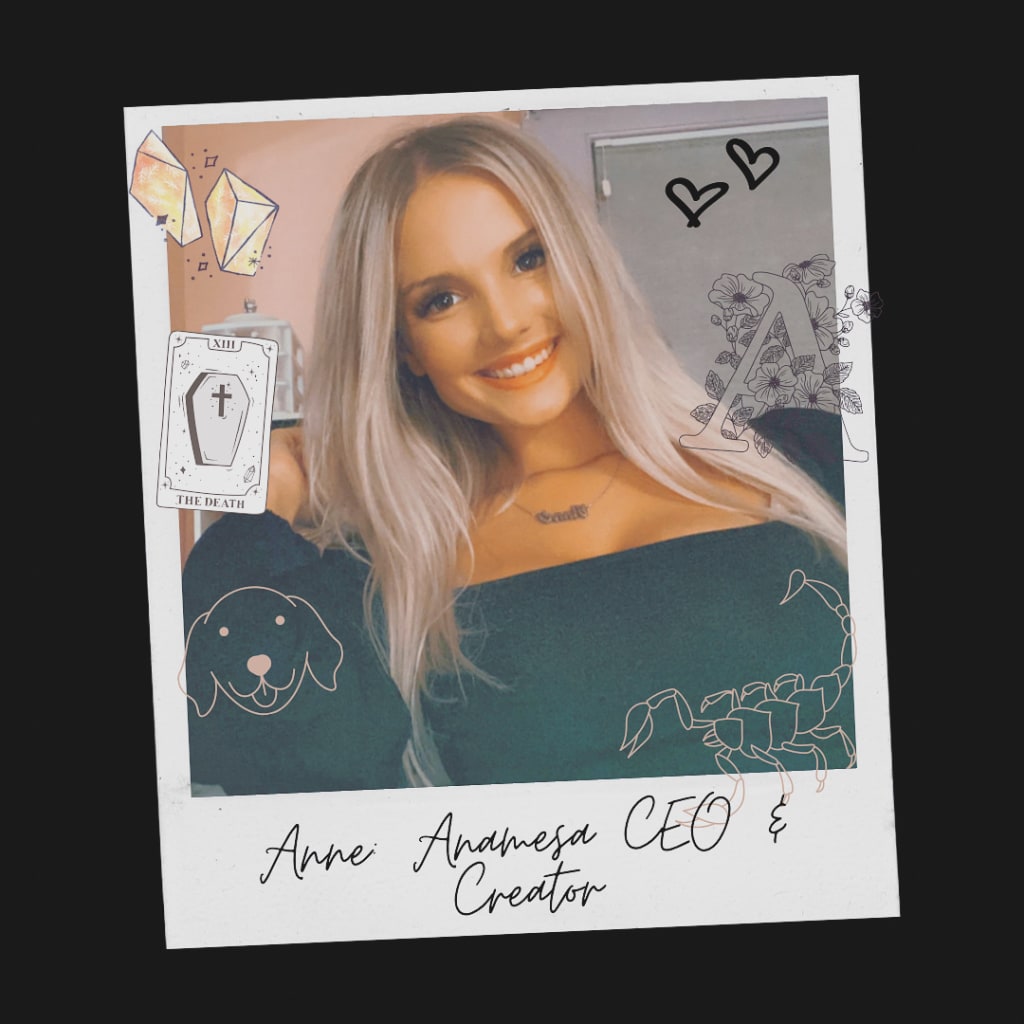 anamesaonline.com
Over the course of this pandemic, I've been able to spend some time refocusing on things that are important to me, now that I found myself having more time for leisure than I have had in quite a few years. I have picked up multiple hobbies and pass times, but something I really wanted to focus on was getting my health- physically and mentally- in a better place than it currently was. Not that I wasn't healthy previously, but I wanted to finally spend time fine tuning my body and mind. I also figure that if I can form healthy habits while I have the time to truly decompress my mind and evaluate my choices, it'll be easy to stick to them by the time life goes back to "normal." (Whenever that may be..)
There's a few habits that I have picked up that I believe have been really beneficial, and I figured I would share! I think we all agree we're trying to be in a better place in 2021, and maybe some of these habits will benefit you they way they have for me.
Have at LEAST one cup of tea a day. Preferably green tea, as this is great for building up a fast metabolism and naturally, gently detoxing the body. I'll usually put in black tea as well to make the taste of the green tea less "harsh." Mix in some honey, drink warm and enjoy! I find it gives me a little bit of relaxation to my day as well. There are other health benefits of drinking tea, including potential stress reduction and aiding in getting a good nights sleep.
Find a way to fit in a small work out everyday (or most days, make sure you rest your body every so often!). Whether it be walking or running in place for ten minutes, doing jumping jacks or coming up with your own, short circuit work outs you can easily complete in the morning before starting your day. This kicks starts our metabolism, helping us burn more calories throughout the day and giving us extra energy. I find it gives me the jump start I need to push me through the rest of the day, and then I don't have to worry about working out later in the day when I'm already tired and desperately craving my bed.
Chlorophyll in my water has been a GAME CHANGER. Chlorophyll is said to have deodorizing affects on the body, as well as helping to clear skin and better hydrate the body. Chlorophyll is naturally produced by plants and is considers a superfood. A few drops add no taste to your drink, and add an extra health benefit! I put a few drops into my water bottle each time I refill it throughout the day and I am already starting to notice positive changes to my body. I've been using it for a few weeks, so the results aren't major, but the fact that it leaves me feeling more hydrating and actually satisfies my "thirsty" feeling is enough to keep me using it.
Meditate, stretch, listen to peaceful music. This is beneficial to help calm the mind, even for just a few minutes every day. Whether we are dealing with ongoing stress from the current Covid pandemic or usual stresses of life (perhaps school, work, family- ), setting aside some time to bring calmness to your body can be extremely beneficial over time. Meditation is a practice that anyone should research before trying to practice to know how to properly quiet your mind. Sofleggio music is a great place to start. Try playing this kind of music while laying down and focusing on your breathing. This music is my saving grace on a daily basis to reduce my stress and help ease my to sleep at night. There are several playlists and podcasts available through Spotify and other apps like Insight Timer that have countless meditations and relaxing music playlists to browse through. I have created multiple playlists on Spotify with relaxing music, mediations and white noise soundtracks which you can access by clicking the link below:
https://open.spotify.com/playlist/5y01xoa0TizXw3sXX2B8iF?si=2c9dxt3jQpSbQnF1SgZYGQ
Make sure to visit anamesaonline.com and subscribe to our emails to keep up with additional health tips, future meditation advice and techniques, education on wellness and so much more.
ANAMESAONLINE.COM
@ANAMESAONLINE