Good Expectations
Losing Hope Isn't Necessary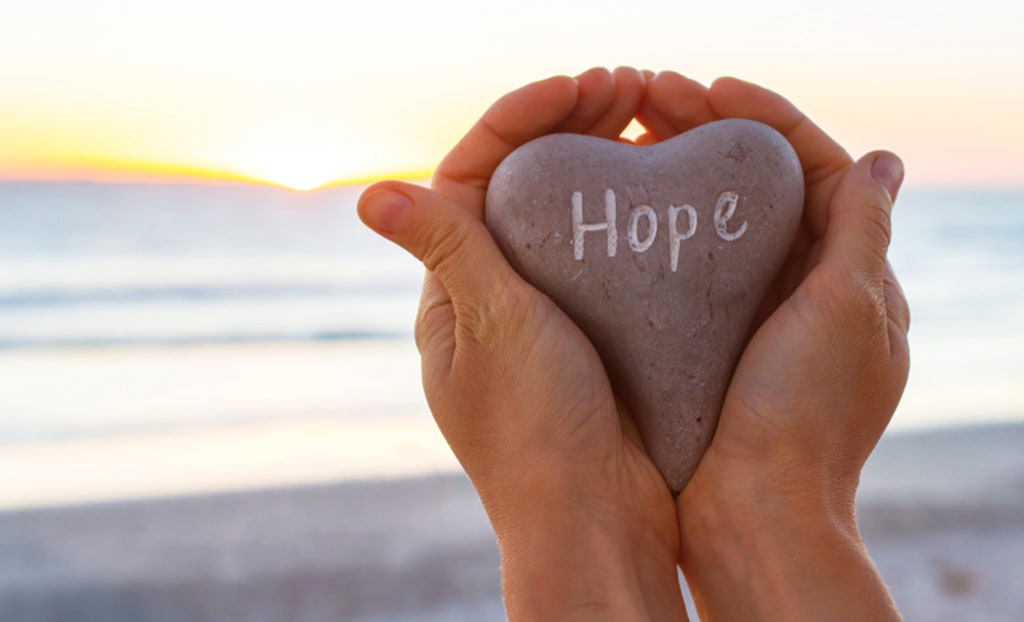 There is always a ray of hope
What is hope? Hope is a feeling of expectation of positive outcomes concerning events or circumstances in one's life. Hope is a feeling that everyone experiences regarding anything about to happen. Hope is a powerful thing. It inspires us to do the impossible and helps us carry on during difficult times. And hope can come in many different shapes and forms. It may be through our favourite music, or a good book, or even by listening to our favourite thought leaders.
People often keep high hopes for something they want to succeed plus the positive outcomes. But if that goes completely opposed to what was expected, then there is a chance that the hopes they had kept would be lost.
After failing something and seeing their efforts become useless, people start to believe that they are only wasting their time as their work does not bring any positive results and quit doing that thing instantly.
Why lose hope? Try doing that thing again and again. There might be a chance of succeeding. Having good expectations result in positive outcomes. As this quote goes by:
"Hope is being able to see that there is light despite all of the darkness."
-Desmond Tutu
Trying to do something again and again, which has already not been successful, instead of quitting will prevent a person from losing hope as they would not find their efforts worthless, thinking that something good will eventually come out of it.
Losing hope is not always the solution to the problem. Staying happy and just no matter how bad the situation becomes along with remaining patient is the key to having a positive attitude and would avoid a person from being driven to the wrong path.
However, some people do try again even after they do not succeed at first as they know that their efforts would not go unattended and will help them in being successful later on. They believe that there will come good times after every hard situation. As this quote goes by:
"Happiness can be found, even in the darkest of times, if one only remembers to turn on the light."
-Albus Dumbledore
People should start to believe that even in their hardest of times there will always be a ray of hope for them to start over or continue instead of quitting. If they are not able to do the things they want to do, then they can try doing new things and be creative, using their minds to discover something new.
People who mainly lose hope are those who are under some pressure, are depressed, and can not find a solution to their problems as they are unable to relax and free their minds from all those problems. It would be better for them to busy themselves on something quite enjoying so that their mind focuses on something else and that they can remain peaceful. As this poem goes by:
A New Day. Every Day
Sunrise. A ray of light shines through the horizon,
clearing away the darkness upon us.
The warmth of the sun receding the cold of the night before,
litting up the houses as bright as a diamond.
Encouraging us to be prepared for the new day.
That is why hoping for something good even after facing many hardships or having many problems in mind is going to give fruitful results. Allowing tolerance to take over oneself in these types of situations will help a person to think positively instead of losing control of one's self.
To conclude, l would like to say that we should hope for the best in our hard times and should not forget that we came into this world for a purpose. Remaining patient in your hard times and keeping good hopes will only bring about a positive attitude and a positive impact on your life. It will also keep you away from doing anything wrong.
Reader insights
Be the first to share your insights about this piece.
Add your insights