Getting to know music artist Str8Cash
Getting to know music artist Str8Cash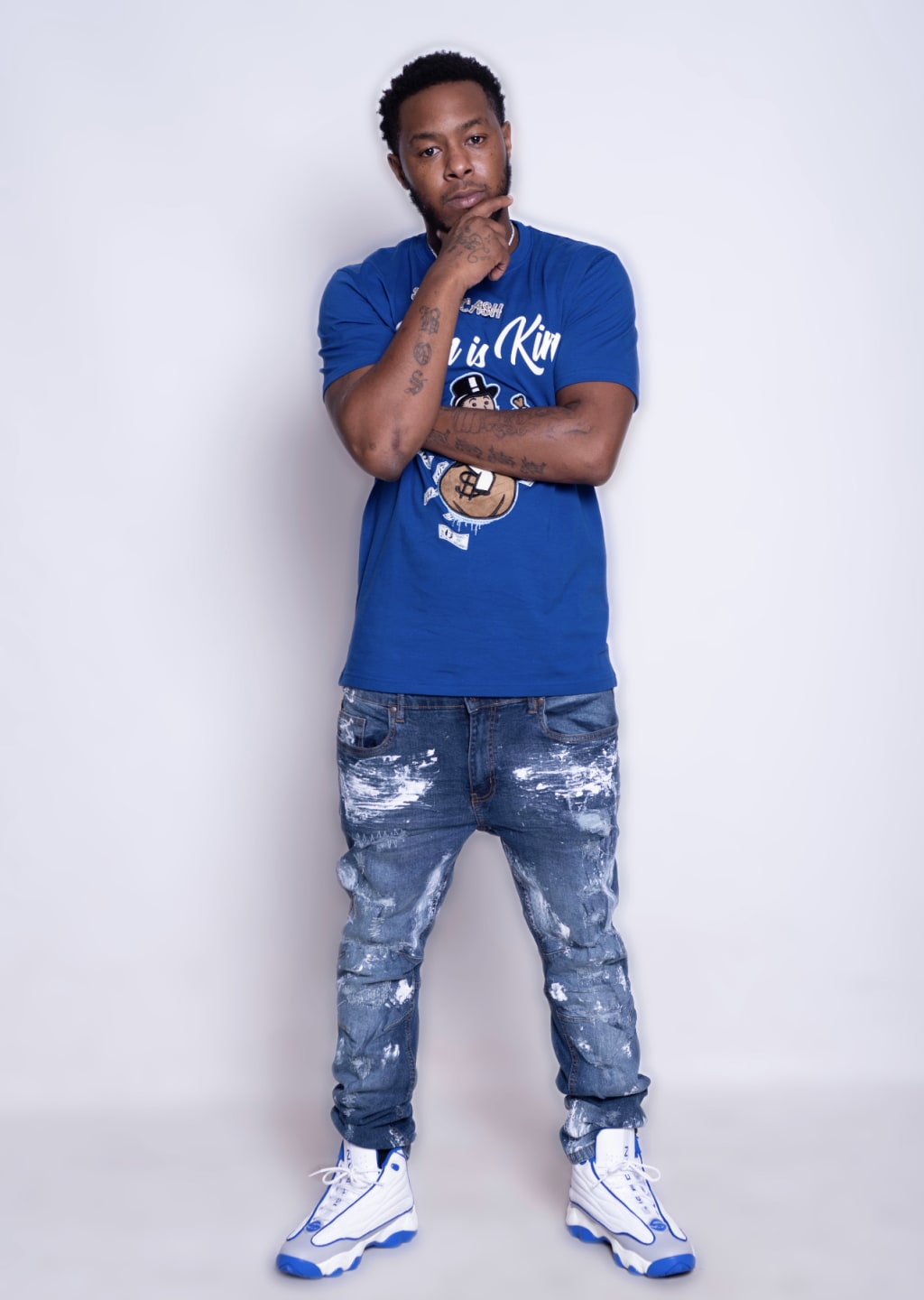 Nice to meet you! We would love to get to know you! Tell us about you:
"Str8Cash" I'm a upcoming artist making a name for hisself in the music industry born and raised in Gallatin,Tn. I've been doing music since I was 13 or 14 years old I started off rapping with one of my best friends "DooWay" but he went by "Deezi" at the time we had a group called Starlife.We rocking the teen shows in Nashville and other surrounding areas.We had linked up with Charlie P and Sonny Paradise who had a buzz in the Nashville with the music and we was part of Black Fly Music when it was up and coming at the time.Long story short I had end up getting caught up in the system and getting sent off to Juvenile and end up getting my charges bound over as a adult at 16 years old.They end up letting me out at 17 years old on 13 years probation.So when I came home I started messing with the music here and there but I didn't take it as serious as I did back then because keep in mind I got a 2 year old son at this time so I'm trying to provide for him.So I jump back in the streets and try to do what I did at the time and end up getting caught up again and got sent off to prison 3 and half years until I paroled out 2015. I'm talking about I didn't even stay out 70 days after I got out and got caught up wrong place wrong time and got my parole violated and sent me back to prison for 4 and half more years and I came home 2020.I'm just thinking the whole time I'm incarcerated I got to do something different when I come home I had already been working on my rapping skills while I was in prison letting me cell mates and other inmates hear some of my songs I was writing and they were f*cking with it,and told me I'm crazy if I don't get out and push it.Music always been my second love I use to always want to play the drums when I went to church with my grandparents as a kid.My music is a form of self expression,my pain,and frustration I got through in everyday life.Everything I rap about is from experience.I don't rap about stuff that goes on in the streets to influence or glorify that path.I'm just giving it to them raw and uncut, you can either take this path,but you go this route this is the outcome.This is what come with it,ain't no straddling the fence! I had to open my eyes and realize that the hard that's why I try to motivate and keep it real as possible with my fans and show them that anything is possible and never give always chase your dream it's never to late.It's a day to day struggle I know wher I want to be in life but we don't know what tomorrow may bring.But I know my higher power will give me the knowledge,wisdom,and understanding that I need to get through whatever obstacles come my way.Because I do this for my kids and family and try to be the best father I can be and give them opportunities and access to things I didn't have growing up that's my biggest accomplishment in life.I want to be known in the music industry as a humble, solid, stand up individual,and role model to the youth because they are the Future! -Str8Cash-
◦
celebrities
About the author
Jason James is an American journalist Andrew writer from Miami, Florida that specializes in covering the entertainment industry.
Reader insights
Be the first to share your insights about this piece.
Add your insights