Fun, free and fearless
Adventures with Pippi Longstocking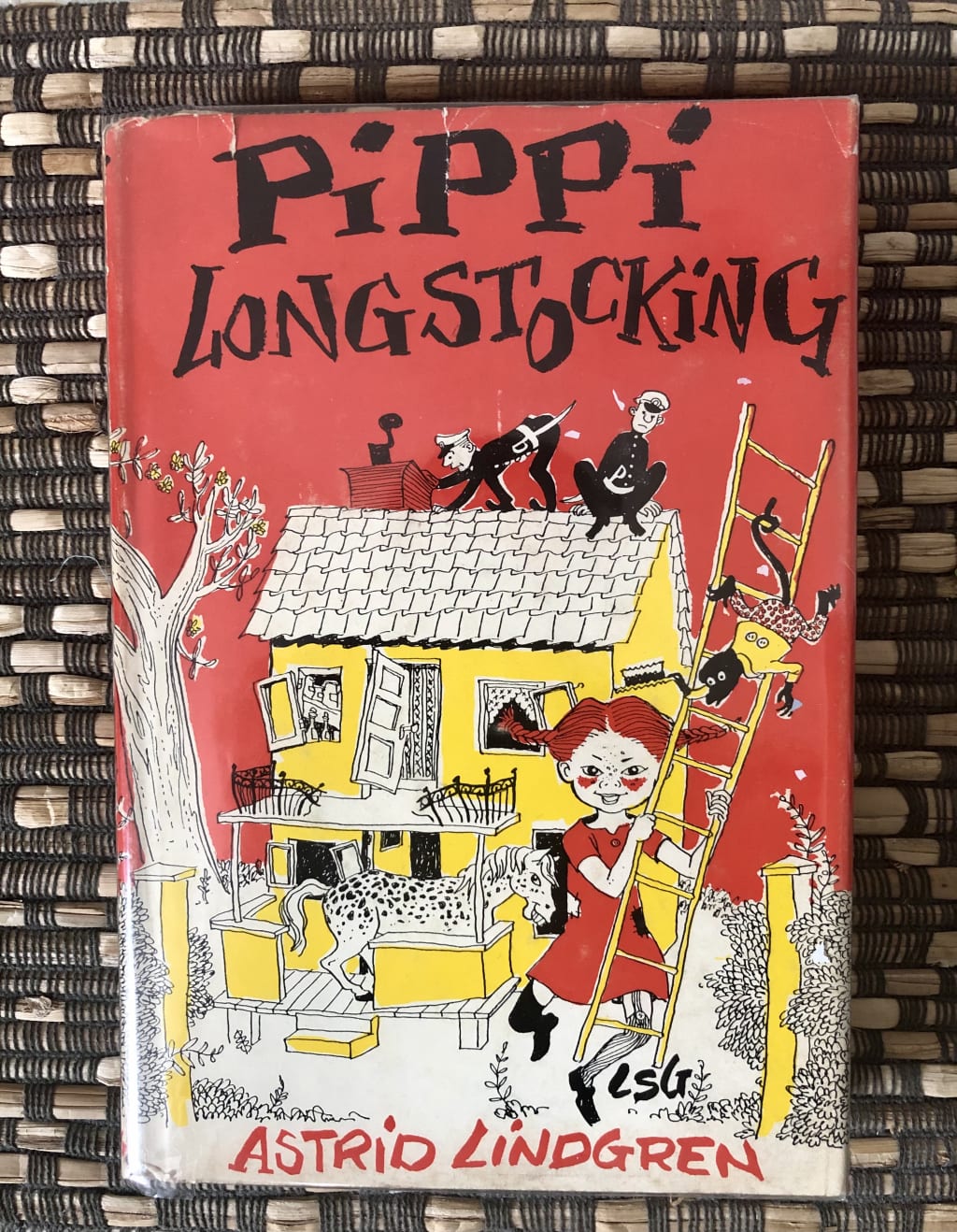 Photo by Author
I was browsing through the Oxfam used books collection when I found it. A fifteenth printing January 1967 edition of Pippi Longstocking by Astrid Lindgren, translated from the Swedish by Florence Lamborn, and illustrated by Louis S. Glanzman. I snatched it up before even giving it a second thought. Growing up this had been a childhood bedtime classic in my household. My mama herself having been immersed with the adventures of Pippi Longstocking and being well versed.
For those of you unfamiliar with this story, it is about a child called Pippi. Well, her actual name (as she states in a brief visit to school), is in fact Pippilotta Delicatessa Windowshade Mackrelmint Efraim's Daughter Longstocking. She is known as Pippi for short. She lives in a village in Sweden. She is nine years old, and she lives alone, with a monkey and a horse. She has no parents. Her mother died when she was a baby, and her father was a sea captain who travelled the ocean. She was travelling with him at sea, and he was blown aboard and disappeared. She believes he is still alive and that her mother is an angel watching over her. She is courageous and confident. She lives by her own rules and does whatever she likes. Pippi has incredible physical strength and is inventive in the stories she tells. Adults are exasperated by her. Children love her. She is fun, free, and happy.
Pippi's neighbours have two children, Tommy, and Annika. They are completely transfixed by Pippi and her lifestyle, they want to be around her all the time. I mean, what can be more appealing than having a friend who is brave, fearless, fun and whose pigtails stick out in mid-air. They go on many absurd and exciting adventures together. Pippi's hilarious and matter-of-fact nature is contagious for children and adults alike.
Growing up in a cross-cultural household with immigrant parents, Pippi allowed me to accept my differences. Here was a child who was unconventional and defied societies norms. Reading about her and pretending to be her was a way to challenge the status quo. She stood up for others, fought injustices and was kind. With Pippi, I felt like I belonged.
My siblings and I would re-enact stories from Pippi's adventures and create our own new ones. Being the eldest I naturally became Pippi, my sister was Annika, and my brother was Tommy. Our cat became Mr Nilsson and we either had My Little Pony as the horse or drew our own. We would create havoc, enter strength competitions, sail the high seas on a pirate ship in search for Pippi's long lost father, and all sorts of other treasures. We would look outdoors for a Thing-finder (an especially useful thing indeed as Pippi says). We would bake our grandmother's Austrian biscuits and cover the whole kitchen with flour. We would create a circus and do acrobatics. We would make pancakes and eat long lines of spaghetti to create a beard (the only way it should be eaten).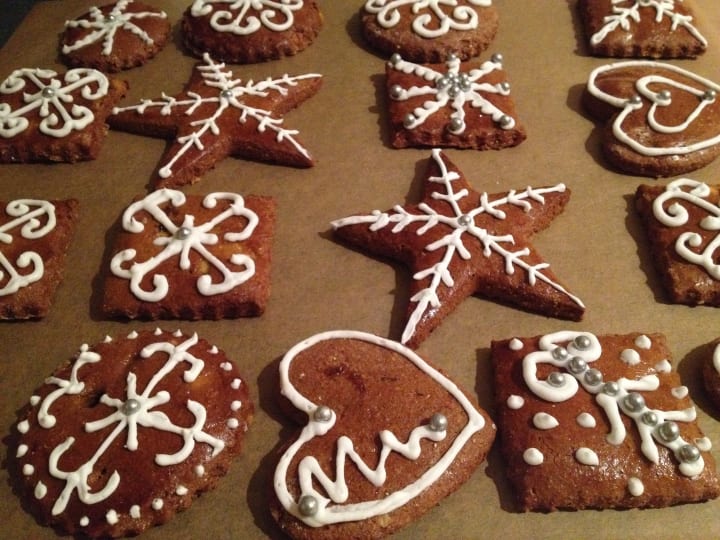 I loved Pippi's adventures so much so that when finally, the day came to choose to dress up as a childhood story book character, of course I choice Pippi. When I turned up to my primary school in England, nobody knew who I was, or why I had a coat hanger through my hair to make my plaits stick out. I spent the day blissfully unaware of the extra air space my braids were occupying, for I was Pippi Longstocking and I could do anything. Surprisingly, this experience of Pippi being unknown by my peers, did not affect my desire to dress up my youngest sister as Pippi, in her story book character day at primary school years later. Naturally, my youngest siblings also grew up singing the tune of Pippi, for she was famous in our household.
What is it about Pippi that I think continues to inspire children today? I think it is her spirit and passion for life and that she always finds a way to spin a situation on its head. The people close to Pippi are important to her. She cares about others and is kind. She inspires children to be themselves. Her light-hearted nature and freedom allows others around her to embrace the journey of change within themselves.
What is it about Pippi that continues to captivate me today? I may not have experienced all that Pippi has, however I can draw some parallels to the threads of her story in my own life. I was made to feel different and did not know how to navigate these stormy seas as a child and teenager. I chose to follow Pippi's example and persevered with my life goals and dreams. Pippi not only invokes a child's curiosity, independence, and imagination, she also allows children to find their voice and inner strength. At some point many years later, like Pippi I too would travel the sea, in search of half my identity and connect with a long-lost father. Stories have immense wisdom to share with us. Often the stories we are attracted to, have something to teach us. Connecting with stories from our childhood can bring hope and healing. As we draw on parallels in our own life and travel through the story, we recreate ourselves and emerge anew. I have come to embrace my dual heritage, and the delights each culture has to offer. Growing up my siblings were my friends, and the enjoyment of sharing Pippi and other stories deepened that bond.
What Pippi has taught me most though, is that sometimes you do not need the whole world to accept you, you just need to believe in yourself. I mean who wants to be the same as everyone else, if you could instead play at being Pippi. Then, why not go one step further, there is no fun being like everyone else, when you can just be yourself.
Maybe it is something about the retelling of Pippi through the lens of my mama's enjoyment of the story, that has made me love it so. The stories that are passed down through generations often have hidden wisdom and meaning. They can offer insights from our ancestors. They can also just be fun to tell. We used to listen to stories around the campfire and storytelling was traditionally told orally. The version of a story would transform and change as it was passed down, and each generation would add its own unique experience.
I am a believer in stories and am somewhat a collector of children's books, myths, and fairy tales. I delight in finding second-hand books and limited editions in bookstores that connect me with my childhood. They offer me a way to explore the mystical land beyond, the spirals within myself, the uncharted territories, and my hopes and dreams. Through the story I find a way back to myself, I return home.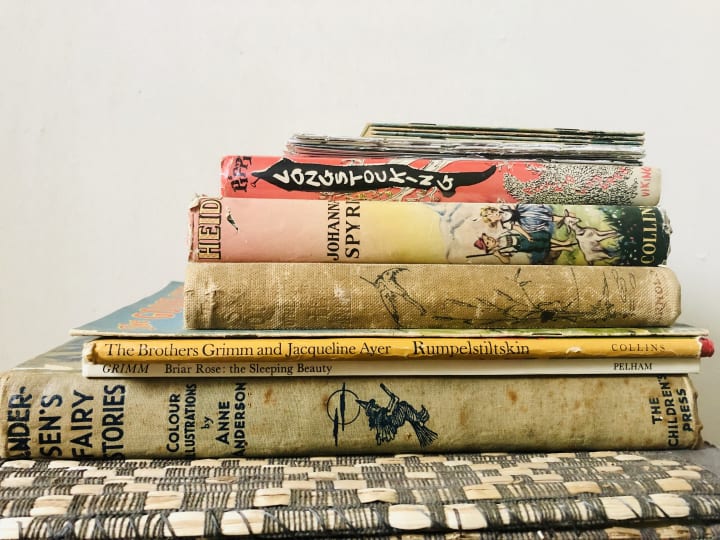 Pippi embraced her identity and did not let her circumstances define her. She overcame adversity and challenges. She was light-hearted, caring brushed things off, and had fun. Pippi was also a storyteller. Something about Pippi's strength of character ignited the childhood spark within me to go after my dreams. Like Pippi, I want more fun and adventure, storytelling, and freedom in my life. Pippi still remains my favourite story book character. The child within me continues to travel on pirate ships, challenge conventional norms and have absurd adventures. I mean, who would not want to have a monkey and a horse.

Haseena
By day I work with children and adolescents who have mental health difficulties. At night I am a writer and artist. I believe that each one of us has a unique story to tell. Creativity heals and expands my mind.
See all posts by Haseena →