Dr. Shirley Ann Jackson
A salute, a tribute and why I truly admire her.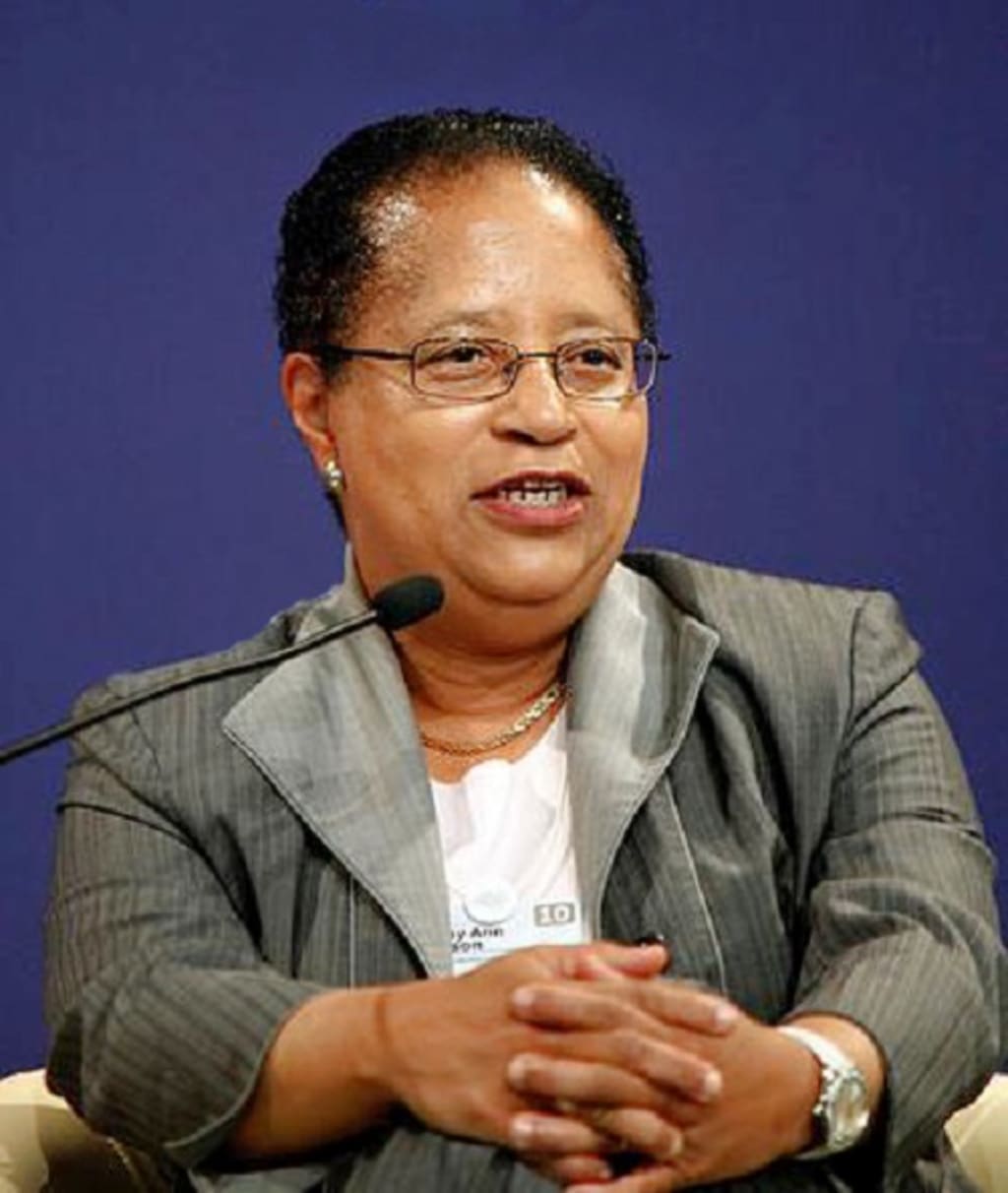 I truly admire Dr. Shirley Ann Jackson for many reasons and I wanted to take this moment to explain why as well as the many things she has accomplished for all of us.
But first, if you don't know who she is, let me tell you a little bit about her. Shirley was born in 1946 in Washington D.C. Since she was a child, her parents as well as her teachers in grade school recognized her talent when it came to science and supported her interests throughout her life. After she graduated in 1964 with honors as a valedictorian, she was accepted into the Massachusetts Institute of Technology where she eventually earned a PH.D. in theoretical physics. She was the first African American woman to ever earn this from M.I.T. and she was the second African American woman in the United States to earn a physics doctorate. For this, I admire her for her passion in science as well as her boldness and bravery to pursue her desire to succeed not only as a female, but a female black woman.
There were very few women let alone black students attending this school at the time she was there. Not only that, while she was obtaining her degree, her professors were discouraging her of going and attempting to succeed in science because she was a black woman. I am so thankful she didn't listen to them and moved on to major in physics and achieved her B.S. in 1968. She continued on to graduate school and studied under the first black physics professor in her department. By the time I was born in 1973, she had earned her PH.D.
Since that time, she had done research for the next several years in various laboratories. In 1976, she started to work for AT&T Bell Laboratories and stayed there for fifteen years. At that moment, she began to research quantum, optical and theoretical physics. Her main focus was on semiconductor materials and is best known for working with electrons in two-dimensional systems.
Now that I've given you a little tidbit about who she is, I wanted to talk a little more about why I admire her so much and want to pay tribute to her in this article.
Over the years, she was awarded fifty-five honorary doctorate degrees not including the one that she earned from M.I.T. That is completely extraordinary and well-deserved. She was awarded by former president Barack Obama in 2016 the National Medal of Science which is our nation's highest honor of contribution to science. A year later, she received the Alice H. Parker Award which honors women leaders.
I truly admire her because she has contributed so much in the name of science that she was inducted into the National Women's Hall of Fame in 1998. She has pioneered change over the years and has helped contribute to science in so many ways. She has received so many more awards and tributes over the years but I wanted to just give you some information on some of the many accomplishments she has achieved over the years.
If anybody needs to be recognized as an innovator and inventor, it's Dr. Shirley Ann Jackson. She has paved the way for so many black women in science to achieve great things. Not only that, but she has also has paved the way for black women as well as women in general to fulfill their passions and dreams giving them the confidence they need to be whomever they want to be and achieve and succeed on whatever they desire to achieve. She should not only be highly respected but remembered. She has not only achieved greatness at a national level but also a global level as well. Let us all take a moment and look to Shirley to admire her not only for her achievements, but for her boldness, bravery as well as the impact she has had on us all when it comes to research and science.
celebrities
About the author
I'm a published author with two major publishers, a graphic designer, co-founder of Madcap Toys, a mom to three adult sons and a Nana to five grandchildren. If you like what you are reading, send me a gift or tip.
Reader insights
Be the first to share your insights about this piece.
Add your insights