Businessmen Spotlight: David C. Williams
AT&T Director and D&I Ambassador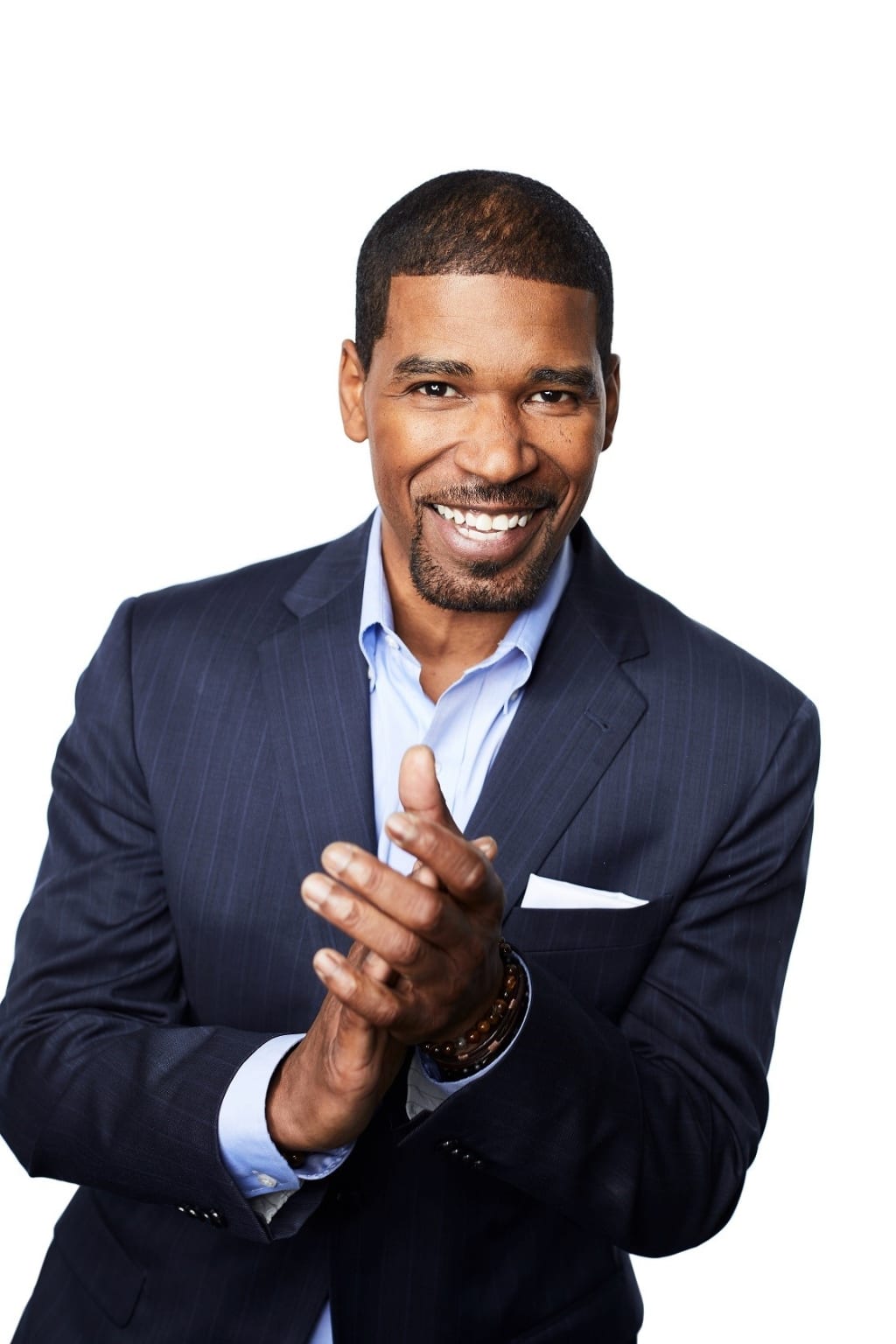 David C. Williams AT&T Director and D&I Ambassador
David Williams began his career with AT&T in the Network Technology Organization. During his time with the company, he has held a number of roles and assignments in business units such as Network, Consumer Operations, Data Center management, Enterprise Support, and more.
In these roles, David has created deep-link HTML marketing initiatives that garner 90 million monthly impressions, led Competitive Intelligence which helped shape AT&T's Mobile First strategy, our employee discounts, has been responsible for supporting several Fortune500 companies encompassing $120M in revenue, and authored two patents for Reprogrammable RFID and bridging satellite broadband and LTE technology.
David later worked in Customer Experience and was responsible for Competitive Intelligence related to Mobility Operations to drive industry-leading initiatives and improve overall Net Promoter Scoring. He was also responsible for program managing projects to design and deliver best-in-class support-related solutions; often teaming cross-functionally with our Digital operations to improve employee tools, reduce customer effort, and remove significant costs out of the business. David also served as Chief of Staff for AT&T Mobility Customer Service, one of the largest in the world, and also worked in our Chat/Social Media/Tech Support group where he created a sales program generating $10M in the first year.
In his current role, David is responsible for Emerging Technology to transform Customer/Employee Experience and Cost Structure for his organization. His ideas are driving change across the company as his team has developed 400+ Bots automating 40M contacts annually. Additionally, he also invented, secured funding, & project managed a decision engine driving $200M in credit reduction annually. This decision engine is not only creating significant savings but also is yielding higher operational KPIs.
David has a bachelor's degree in Business Marketing from Dallas Baptist University, Project Management Professional (PMP) certification, Electronics Technical Platform, Six Sigma Green Belt, and Robotics Process Automation certifications.
David was selected to meet one-on-one with the Chairman/CEO to discuss and evaluate customer experience opportunities. He's a proud mentor of multiple Employee Groups, a Diversity Ambassador, AT&T Champion of Diversity Award winner, and founded AT&T's Annual Our EG Thing which reaches globally to bring employees from different backgrounds to celebrate diversity & help others. He enjoys family activities, volunteering, fitness training, and motorcycle riding.
Vocal readers, please enjoy our interview!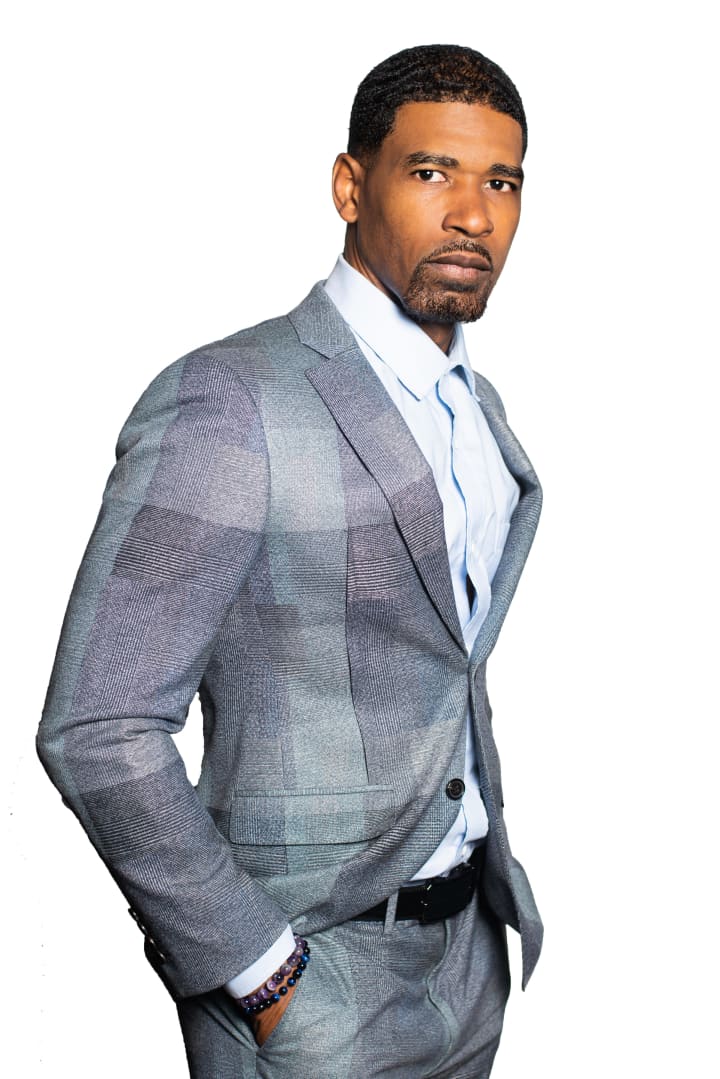 Tammy Reese: Please tell our readers about the work that you do?
David Williams: I lead a highly diverse and talented team of professionals who create, build, and deploy Robotics Process Automations in many groups around the firm. We've been on this exponential journey for only 3 years and grown from 2M, to 8M, to 41M automated tasks annually. We also deliver new capabilities to adapt and thrive in this post-covid climate.
Tammy Reese: How did your role as AT&T director and D&I ambassador come about?
David Williams: An advancement to Director requires approval by a direct report to the Chairman. Since then, I've moved around the company with a number of unique roles, Chief of Staff, Customer Experience, Social Media & Chat. The D&I Ambassadorship is a distinction that about a dozen or so hold. There are training, tests, and stewardship assignments. Afterward, it's all about spreading the word, opening minds, and having meaningful dialogue.
Tammy Reese: What do you enjoy most about the work that you do?
David Williams: I love watching ideas come alive. It's a privilege to witness and be a part of something new, that previously might have been considered undoable, now functioning. Also, nothing beats promoting & recognizing the efforts and accomplishments of others. All efforts are not accomplishments, but often there are priceless insights into those efforts. I make it a point to celebrate those as well.
Tammy Reese: How do you use your platform to empower others?
David Williams: I mentor a lot. All ages. All backgrounds. My goal is to help others navigate their career better than I did. I've helped a lot of people of all ethnicities, and all genders find their voice and achieve their advancement.
I'm also working with non-profits in the community, helping to create technology to illustrate their successes in actually reducing violence in under-served communities. They're making a great impact and I'm committed to helping with their mission.
Tammy Reese: Congratulations on receiving the 2021 Rodney Adkins Legacy Award! What was that like for you?
David Williams: Amazing! Rodney Adkins and I talked on the phone. Anne Chow, the CEO of the Business congratulated me. My VP, Trish has been my champion. There was a ton of buzz on social media. A couple of posts have a thousand likes and my acceptance speech has a few hundred thousand views. It was quite humbling when I shared the news with my mom.
Tammy Reese: What are you currently working on?
David Williams: Professionally, moving more mountains. This year, our goal is to surpass 100M automated tasks and yield $100M of operating income. Personally, I'm launching a marketing company, RollnAds.com. Empowering everyone to advertise on any vehicle.
Lastly, connecting with like-minded future-makers and doing something exponential together. Because I believe that if you bring your best self and I bring my best self then we can do something exponential together because 1 and 1 is 11.
Tammy Reese: What else would you like our readers to know?
David Williams: Anomalies matter too. I'm a product of very humble beginnings from South Dallas, TX. Bad neighborhoods would call this a bad neighborhood. I've overcome some overwhelming circumstances. My father committed suicide when I was 7. House burned at 14, lost 8 relatives before 18, and temporarily paralyzed at 21.
I'm an anomaly… and I am not alone. There are others like me with unpredictable outcomes. Some may be reading this very article. The world doesn't quite know what to do with us... our numbers are not as small as some assume. Our impact changes the entire equation. The greatest prison, is in the mind, built by the walls of what others may think of them.
Tammy Reese: What are you looking forward to?
David Williams: Moving the needle to reduce violence in communities. More patents. Solving more problems. Creating & inventing. Fulfilling a passion to drive meaningful change. And fun. Definitely more fun. I love working out & riding motorcycles (sports bikes).
Tammy Reese: Any advice for aspiring tech Entrepreneurs?
David Williams: Don't leave your transferrable skills at home. If family taught you to make a $1 from $0.15, then bring that gift to work. If a CFO did this for one quarter, they would be CEO.
This is a powerful talent. Don't leave home without it. If you're just getting started don't delay. Start now and start small. Find a person doing something like what you want to do and start a mentor relationship with them. You'll get better and focused on larger opportunities/gaps with experience.
Keep up-to-date by connecting on social media:
About the Creator
Filmmaker/Actress/Writer/Journalist/Publicist
Award Winning Multimedia Creator
IG @TammyReeseMedia
Reader insights
Be the first to share your insights about this piece.
Add your insights