Brajesh Kumar Singh, a Blogger and Entrepreneur, is the Role Model for Many Youngsters in India and Around the World
The Success Story of Blogger Brajesh Kumar Singh is Extremely Inspirational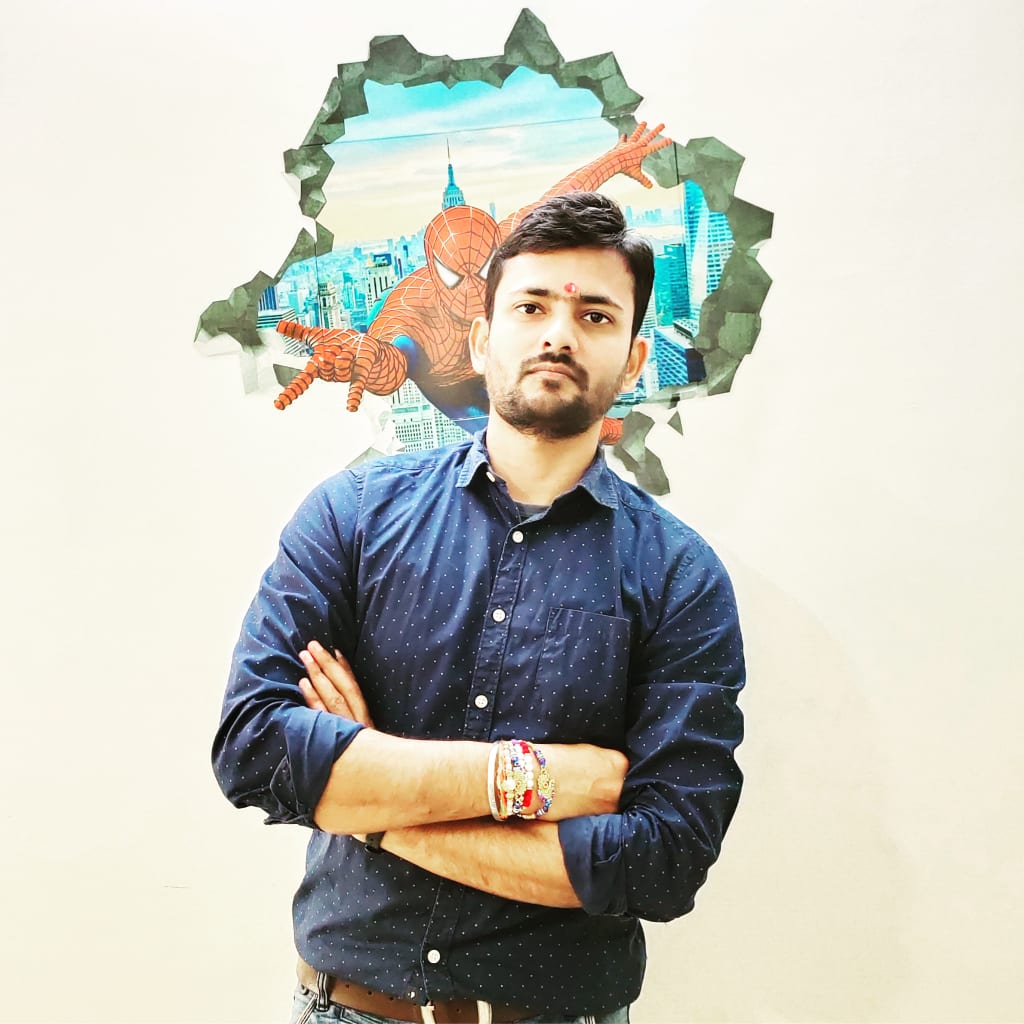 Brajesh Kumar Singh
If you have the talent and self-confidence then nothing can stop you from becoming successful. Of course, the definition of success varies from person to person. But in general terms, it is the dedication and hard work that makes a person successful. It hardly matters from where you come and what your family background is. Brajesh Kumar Singh is the entrepreneur and blogger who broke all these stereotypes to become what he is today. Let's have a look at his life in a nutshell below:
Brajesh belongs to a backward village in Bihar known as Chakrajali. He spent most of his childhood in the village itself. However, unlike other lost village boys, Brajesh was a determined boy since his school days. He was fond of studying and that shows up in his academic performance. In the 10th standard, he was one of the top scorers in the Bihar board. Since then, he knew that he would go and opt for higher studies. But little did he know that he will face many difficult challenges during the journey.
To get an admission to the prestigious Indian Institute of Technology (IIT), Brajesh prepared and gave the IIT JEE exam. However, unfortunately, he missed scoring the passing marks by a slight margin. At this point, anybody would feel disheartened and demotivated but not Brajesh Kumar Signh. He somewhere knew that if he has failed in this, life has something bigger waiting for him. To pursue his further studies, he got admission to one of the top engineering colleges in Kolkata. But his family's financial condition was very critical. Thus, he had faced many obstacles while studying.
During these difficult times, he had to borrow money from many of his friends and relatives. When it wasn't enough, he even applied for a student loan. But due to some reason, it wasn't approved. Once again, life was throwing a lot on Brajesh's shoulder but he never lost hope and decided to approach the Chief Minister of Bihar Nitish Kumar for help. Soon, the issue with the student loan is resolved, thanks to the Government of Bihar.
During the final year of the college, Brajesh got placed in an MNC Capgemini as an engineer. And that's when his career and life took a big turn. He didn't know that his life is about to change soon. At work, he performed so well that he awarded several rewards such as 'PAT on the BACK' and 'STAR Award for Best Customer Delivery.'
So he was among the top performers in the company. Due to this, managers and top-level management were very impressed by him. Through his work and behavior, it never reflected that he hails from a small village in Bihar. He has educated him to become the best version of himself.
While working full-time for the company, Brajesh felt the need to learn something else by the side. He got to know about digital marketing through the internet and decided to explore the industry deeper. The deeper he goes the more interested he starts feeling. He started noticing that this is his passion. He started writing and publishing about it. With various resources online, Brajesh educated himself on various spheres of digital marketing. Today, he is known as a reputed entrepreneur and blogger. He also reviews various tech gadgets through his knowledge.
Brajesh's father runs a small shop in the town, but Brajesh is now making their parents proud every day. He is now the role model for hundreds and thousands of youngsters across India. He proved that if you have the consistency and hard work to achieve your dreams, then nothing can stop you from becoming a successful entrepreneur.
About the Creator
I am Swati Sharma. I am a digital marketing expert. I love to explore new trends and skills in digital marketing and SEO. besides working on digital marketing I like meeting new people and cooking is one of my hobbies.
Reader insights
Be the first to share your insights about this piece.
Add your insights