Best Reads of 2020
Take a look back at some of my best reads and recommendations of 2020.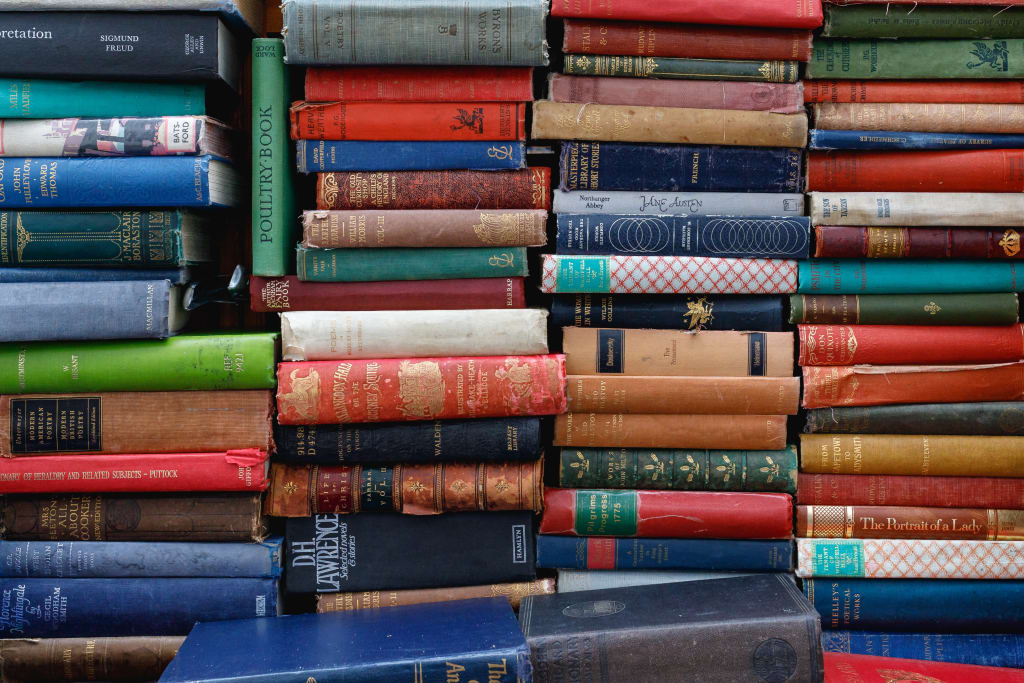 I can confidently say that 2020 certainly did not go the way any of us expected it to go. As this turbulent year finally comes to end, it is important to look back on one of the positives that came out of everything that happened over the last twelve months. One of the biggest things that I'm grateful for is the amount of time that I was able to dedicate to reading. Although 2020 wasn't perfect (not even close to perfect, if I'm being honest), I was able to find my enjoyment in reading again. I read more than 30 books this year, and I want to take some time to give you my Best Reads of 2020.
The Odyssey: The Graphic Novel by Gareth Hinds
The year started with a mythology unit for my students, but I never expected them to enjoy the graphic novel version of The Odyssey as much as they did. The graphic novel version of this classic tale includes all of the major plot points in Odysseus' journey back to Ithaca. I enjoyed seeing this tale brought to life through the excellent graphics accompanying the story and, as a mythology buff, I would be remiss to not include this in my 2020 recap. I gave this 5 out of 5 stars.
Circe by Madeline Miller
The desire to dive deeper into mythology was definitely a theme for the beginning of my 2020 reading journey. This title had been on my reading list for a while, and I finally got around to reading it. This was absolutely excellent! Madeline Miller, who is no stranger to writing about characters from mythology, brought the story of the witch Circe to life and gave this heroine the time in the spotlight that she deserves. This story is packed with romance, drama, betrayal, and action. I gave this 5 out of 5 stars.
Hunted by Darcy Coates
Moving away from mythology, I jumped back to a book by one of my favorite authors, Darcy Coates. Coates, known for writing creepy, haunting adventures takes readers on a suspenseful journey deep into the heart of a dense forest to a group of friends who are stalked as they try to uncover what happened to the main characters' missing sister. This book has everything you could want: suspense, drama, action, and spine-chilling cliffhangers. The strongest aspect of this book was the way that Coates switched the narrative point of view so that the reader could experience the fear from the perspectives of different characters. I gave this 5 out of 5 stars.
Plague Land by Alex Scarrow
Maybe a little too on the nose, but this was one of my favorite reads of 2020. As a deadly virus begins spreading across the globe, causing nothing but death in its wake, two siblings and their mother attempt to escape into seclusion as a way to protect themselves. As they encounter the virus, and its devastation wherever they go, the family begins to realize that there is no escape. For any fans of apocalyptic drama with plenty of action, I would highly recommend this book. I gave this 5 out of 5 stars.
Winger by Andrew Smith
If you are in the mood for a good-hearted, humorous trip into the mind of a high schooler who is struggling with being the youngest in his class, having to stay in the dorm designated for the "bad kids", and navigating the waters of romance then you need to read this book ASAP. Ryan Dean West is navigating his junior year of high school as well as balancing his spot of the rugby team and things don't always go smoothly. This book includes different comics and graphics drawn by Ryan Dean as he explains some of the craziness that he finds himself in. This was definitely one of my 2020 favorites from one of my favorite authors. I gave this 5 out of 5 stars.
There's Someone Inside Your House by Stephanie Perkins
I would highly recommend not reading this one before bed (a rookie mistake on my part). Stephanie Perkins has written a gripping, psychological thriller that is guaranteed to keep you on the edge of your seat. This book brings everyone's nightmare to life and forces you to think about how long it would actually take you to realize that someone was in your house, playing mind games with you, slowly making you think that you're crazy. Although this book was excellent, I was left wanting more. I finished reading, and I just felt as though it could have all been wrapped up differently. I gave this 4 out of 5 stars.
What If It's Us by Adam Silvera and Becky Albertalli
This book genuinely made me happy. A teen romance that proved that the universe brings people together in mysterious ways. I thought that this book was wholesome, charming, and showed that sometimes a do-over isn't a bad thing. This book is LGBTQ+ friendly and shows that friendships and love are stronger than any bias. A quintessential New York love story. I gave this 5 out of 5 stars.
Imaginary Friend by Stephen Chbosky
This one took me a while to read, but it was a fantastic book. This book is a psychological thriller that takes an interesting look at the idea of imaginary friends and the connection between their world and ours. This book had plenty of action and plenty of suspense, but it left me feeling slightly unsatisfied. I enjoyed the almost philosophical elements that were woven throughout as Stephen Chbosky presents the reader with what it means to truly understand the rippling effects that our choices have. I gave this 4 out of 5 stars.
Trixie and Katya's Guide to Modern Womanhood by Trixie Mattel and Katya Zamolodchikova
This was one of my favorite books of the year! For any fan of Drag Race or UNHhhh, you know that these women are absolutely hilarious. Trixie and Katya tackle all of the problems that plague modern womanhood and offer up their advice on how to survive as a modern woman. This book is filled with great stories, fantastic full color photos, and an abundance of humor. This book is witty, smart, and hilariously poignant, and I would highly recommend it to anyone who is a fan of either of these ladies or anyone who may be looking for a little advice. I gave this 5 out of 5 stars.
Gone With the Wind by Margaret Mitchell
This timeless classic was the first step on my journey to read more classics. This book chronicles the years of the Civil War through the eyes of Scarlett O'Hara, a member of Georgia's social elite as she struggles through the fallout of Southern society during and after the cultural revolution that the United States underwent during the war. This book is a classic for a reason, and I would recommend this to anyone looking for drama, action, and romance. I gave this 4 out of 5 stars.